Mandy Moore Releases New Album, 'In Real Life'
Moore's tour begins June 10 in Atlanta, Georgia.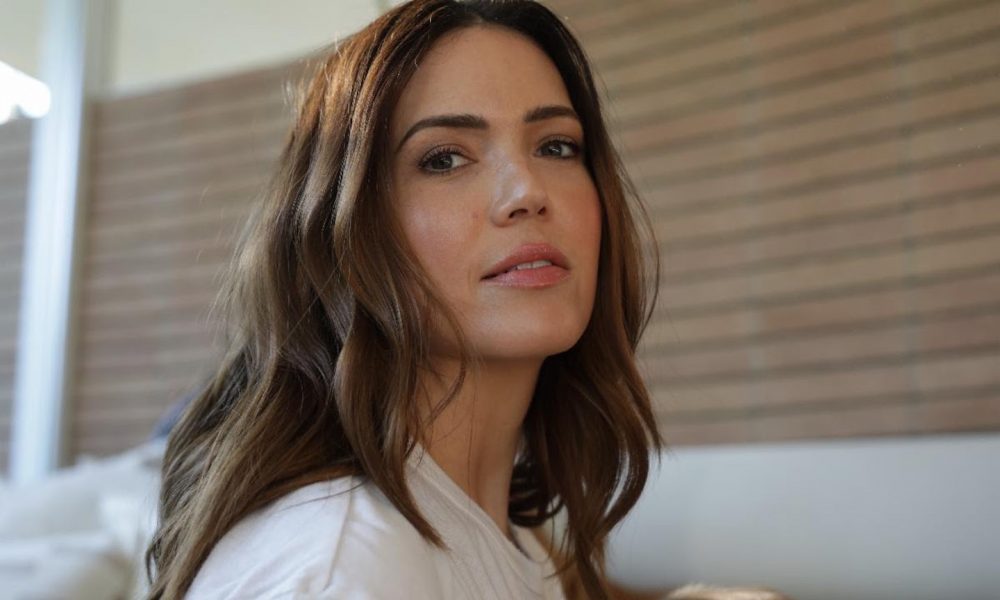 Mandy Moore has released her new full-length studio album, In Real Life, via Verve Forecast. Earlier this week Mandy performed the singles "Little Dreams" and "Four Moons" on TODAY, as well as the album's title-track "In Real Life" on The Tonight Show Starring Jimmy Fallon.
Mandy talked about the highly-anticipated upcoming finale of NBC's This Is Us as well as her upcoming headlining tour of North America. It is her first tour in over a decade and tickets are on sale now. Along with the album release, Mandy shares a lyric video for the track "Brand New Nowhere," a song written during quarantine that she says "really fulfilled an urge to go out and start exploring the world again."
Mandy Moore - Brand New Nowhere (Lyric Video)
On her new album In Real Life, Mandy Moore shares a window into her world and all that illuminates it: the quiet heartaches and ineffable joys, crushing setbacks and life-changing leaps of faith. Deeply informed by her recent journey into motherhood, the Los Angeles-based artist's seventh full-length brings a new level of self-possession to her songwriting, imbuing each track with both detailed storytelling and lucid self-reflection.
When met with the nuance and power of her indelible voice, In Real Life radiates the kind of dazzling clarity that brightens our own perspective, ultimately making the world around us feel wider and warmer and alive with possibility. From the very first seconds of the album's opening title track, Moore fully immerses the listener in her intimate lyricism and kaleidoscopic sound.
Produced by Mike Viola (Andrew Bird, Ondara, Lori McKenna), the album expands on the whirlwind creative momentum Moore first set into motion on 2020's Silver Landings. To that end, Moore matches the album's potent emotional current with a gloriously unpredictable sound, touched with elements of everything from jangly college-rock to cinematic synth-pop to classic singer/songwriter simplicity.
Thanks to the charmed camaraderie and playful experimentation of Moore and her collaborators—including husband Taylor Goldsmith and his brother/Dawes bandmate Griffin Goldsmith, Jess Wolfe and Holly Laessig of Lucius, keyboardist Lee Pardini (The War on Drugs, Aimee Mann), and bassist Sebastian Steinberg (Sharon Van Etten, Phoebe Bridgers)—In Real Life embodies a dreamy effervescence even in its most heavy-hearted moments.