Watch The Music Video For Mandy Moore's New Single, 'In Real Life'
The new music video features co-stars from the beloved NBC drama 'This Is Us.'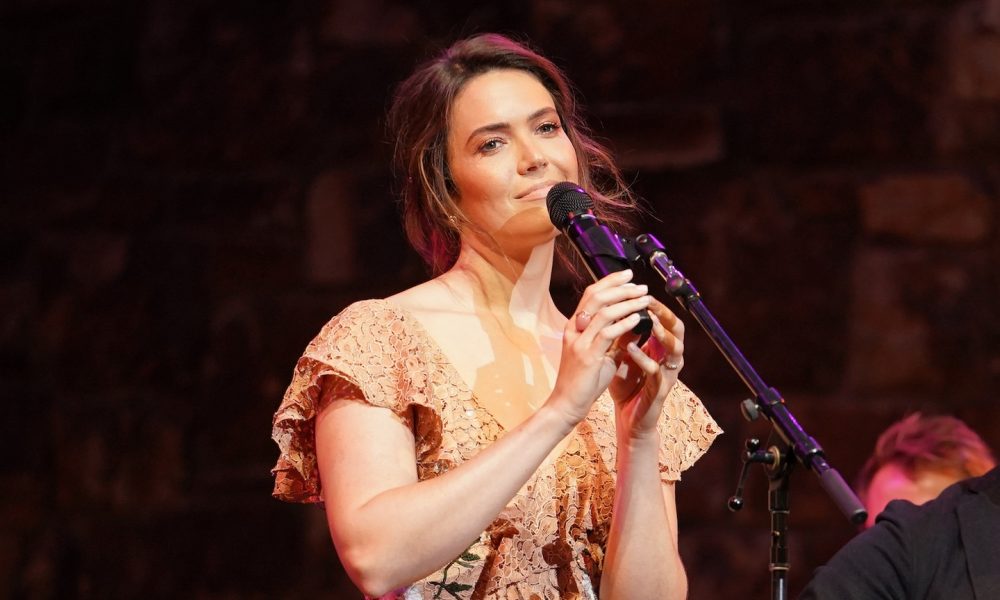 Mandy Moore has released the music video for her latest single "In Real Life," the title-track for her new full-length studio album out on May 13 via Verve Forecast.
Moore also recently announced an extensive headlining tour of North America for summer 2022, her first tour in over a decade. Tickets for the tour go on sale to the public tomorrow, and Moore is set to perform at Newport Folk Festival on July 24.
Mandy Moore - In Real Life (Official Video)
The new music video features co-stars from the beloved NBC drama This Is Us including Chrissy Metz, Susan Kelechi Watson, Sterling K. Brown, Chris Sullivan, Justin Hartley, and Jon Huertas, as well as friends Hilary Duff, Wilmer Valderrama, Tess Holiday, Skylar Astin, Ashley Streicher of longtime hair and makeup team Streicher sisters, and more. The at-home clips are interspersed with heartfelt scenes of Mandy and husband Taylor Goldsmith of Dawes with their son Gus, who inspired the lyrics of "In Real Life" and much of the new album.
Mandy shares, "I started writing this song while I was still pregnant with my son Gus, but didn't end up finishing it until after he arrived. In a way it speaks to every cliché about becoming a parent: all the lights get turned on, everything crystallizes in a way that you never could have imagined. Before Gus was born, my life was completely about me, and not necessarily even in a selfish sense—you just put one foot in front of the other and make your way through the world, and hopefully try to be the best version of yourself. But then this person enters the equation, and all that gets turned on its head. I wanted to write something that distills all that down, and also acknowledges that this is the most important role that I'll ever play in my life."