Marilyn Manson Details New Album 'Heaven Upside Down'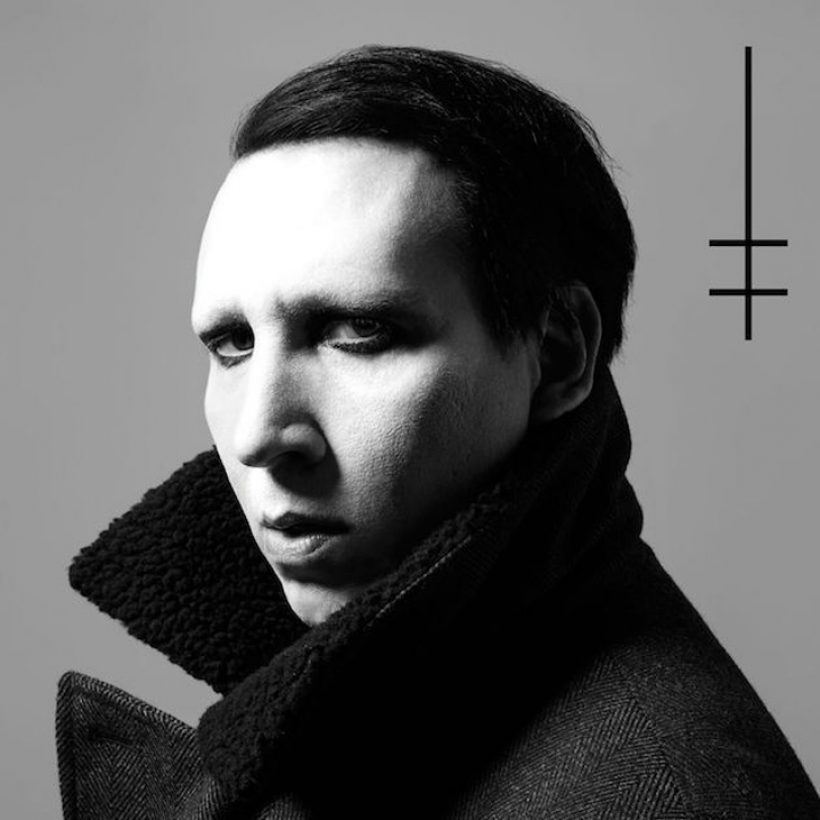 Marilyn Manson has detailed his upcoming 10th studio album Heaven Upside Down and shared the record's first single, an aggressive anthem called 'We Know Where You F**king Live'.
The intense track, which premiered Monday on Zane Lowe's Beats 1 radio show, finds Manson ominously describing the corruption of a sanitized society while alluding to drones and the surveillance state. In the song's closing seconds, Manson cryptically whispers, "What's a nice place like this doing around people like us?"
The album – which at one time bore the title Say10 (the controversial song with that name is on Heaven Upside Down) – is due out October 6th and available for pre-order now. Manson's last LP was 2015's The Pale Emperor. Although Heaven Upside Down and The Pale Emperor both utilize producer Tyler Bates, the two albums share little in common in the sonic sense.
Marilyn Manson - WE KNOW WHERE YOU FUCKING LIVE (official audio)
"It's not very much in any way like The Pale Emperor," Manson previously told Rolling Stone of his new album. "The people who have heard the new songs said it reminded them of their favourite parts of Antichrist Superstar and Mechanical Animals – but with a new, different approach. It's pretty violent in its nature for some reason."
Marilyn Manson previously announced the North American leg of his expansive Heaven Upside Down Tour, with the dates kicking off on 27 September with a show at the Fillmore Silver Spring in Silver Spring, Maryland. Manson's tour runs for 14 shows, also taking in Pittsburgh, New York City, Boston, Huntingdon NY, Toronto, Columbus, Chicago, Milwaukee, Tulsa, Denver, Salt Lake City and Oakland before concluding with two consecutive nights at the House of Blues in Las Vegas, Nevada on 27 and 28 October respectively.
Heaven Upside Down's is set for release 6 October and available for pre-order here. Scroll below for full tracklist.
'Revelation #12'
'Tattooed In Reverse'
'We Know Where You Fucking Live'
'SAY10'
'KILL4ME'
'Saturnalia'
'JE$U$ CRI$I$'
'Blood Honey'
'Heaven Upside Down'
'Threats of Romance'
Explore Our Marilyn Manson Artist Page
Format:
UK English