Maroon 5 Shares Trippy 'Beautiful Mistakes' Visual Featuring Megan Thee Stallion
The fantasy-themed visual was directed by Sophie Muller.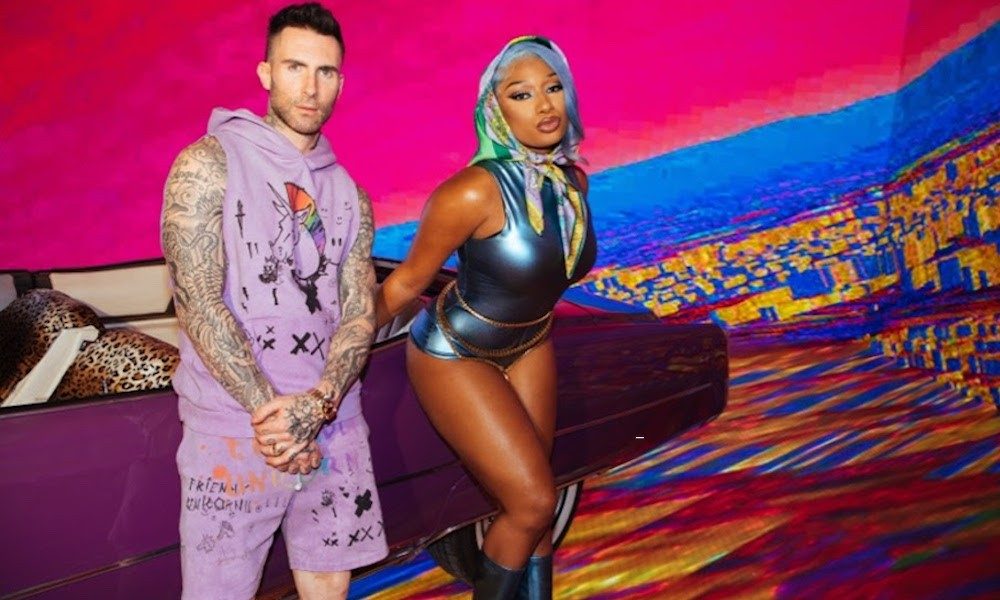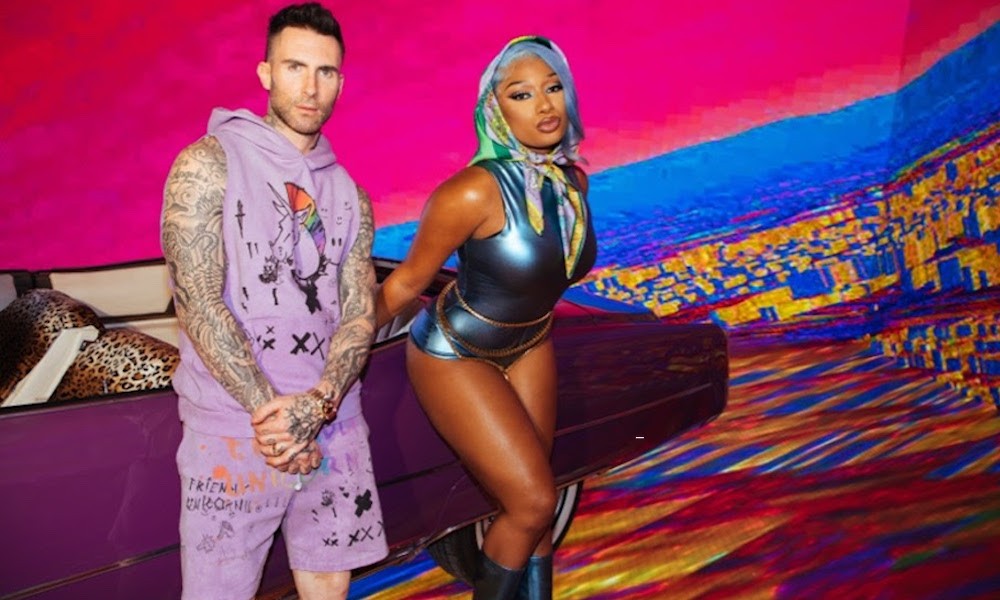 Maroon 5 has shared the official music video for their latest single "Beautiful Mistakes" featuring Megan Thee Stallion.
Directed by Sophie Muller, the "Beautiful Mistakes" visual is a fantastical imagining of a drive through Los Angeles. The technicolor adventure is complete with flying cars, pink skies, and donuts falling from the sky like rain.
"Beautiful Mistakes" is the latest single from Maroon 5's forthcoming seventh studio album. The project is suspected to also feature the group's monumental singles "Memories" and "Nobody's Love."
Though there isn't a set release date for the album, Maroon 5 is keeping busy with more music releases and performances. On March 30, they will be kicking off the return of American Express UNSTAGED 2021. Created in collaboration with Muller, the global virtual performance offers fans from around the world a chance to tune into exclusive live performances from the group that span their biggest hits and most recent releases.
Tickets to American Express UNSTAGED: Maroon 5 and more information about the event can be found on the band's Live Now site here.
"Beautiful Mistakes" has already surpassed 5 million streams on Spotify and 1.6 million views on its lyric video. Upon impacting radio, the song was the most added track at Top 40 and Hot Adult Contemporary stations.
"I'll never not romanticize the idea of having our songs played on the radio. And I think that's a beautiful thing, so I wanted to keep chasing that," Maroon 5 frontman Adam Levine told Zane Lowe. "I kind of started to say to myself, well, we'll make records for the radio, but we'll perform rock shows for our fans."
Maroon 5 has managed to keep up with the best of both worlds for most of their career, having performed concerts to millions across the world and snagging fifteen Top 10 hits on Billboard's Hot 100.
Listen to "Beautiful Mistakes" featuring Megan Thee Stallion here.