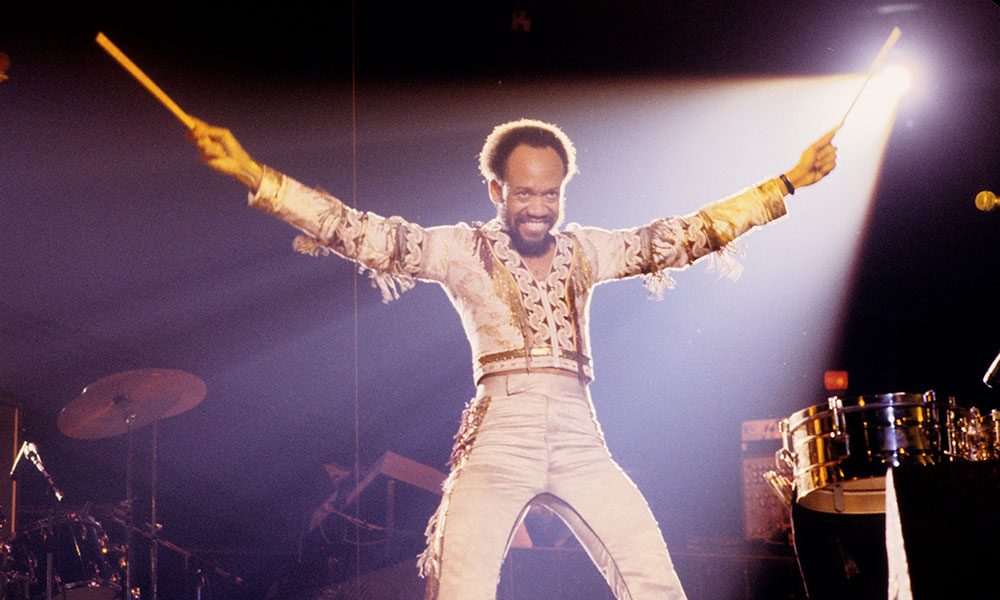 Devotees of sophisticated soul music have lost one of the greatest proponents of the genre, with the news that Maurice White, the founder and former frontman of Earth, Wind & Fire, died in his sleep on Thursday morning (4). He was 74 and had been suffering for many years with Parkinson's Disease.
White, born in Memphis in 1941, formed EW&F in 1969 and steered their rise to prominence with his songwriting and production, which propelled the group to estimated worldwide sales of some 90 million albums. They were warmly loved for such trademark hits as 'September,' 'After The Love Has Gone,' 'That's The Way Of The World' and 'Boogie Wonderland,' their disco classic with the Emotions.
EW&F enjoyed a sequence of six consecutive albums that went at least single platinum in the US from 1973's Head To The Sky to 1979's landmark I Am. Another platinum arrived in 1981's Raise! With White's brother Verdine, the group continued to record and perform in recent years, releasing the new album Now, Then & Forever in 2013 and the Christmas set Holiday the following year.
"Our brother Maurice White passed peacefully in his sleep this morning," wrote the members of Earth, Wind & Fire on social media. "The light is he, shining on you and me." His brother Verdine told the Associated Press: "My brother, hero and best friend Maurice White passed away peacefully last night in his sleep.
"While the world has lost another great musician and legend, our family asks that our privacy is respected as we start what will be a very difficult and life changing transition in our lives. Thank you for your prayers and well wishes."
Format:
UK English