Megadeth Announce 35th Anniversary Graphic Novel, 'Death by Design'
"I have always fantasized about Megadeth doing something this gloriously electrifying and gruesome"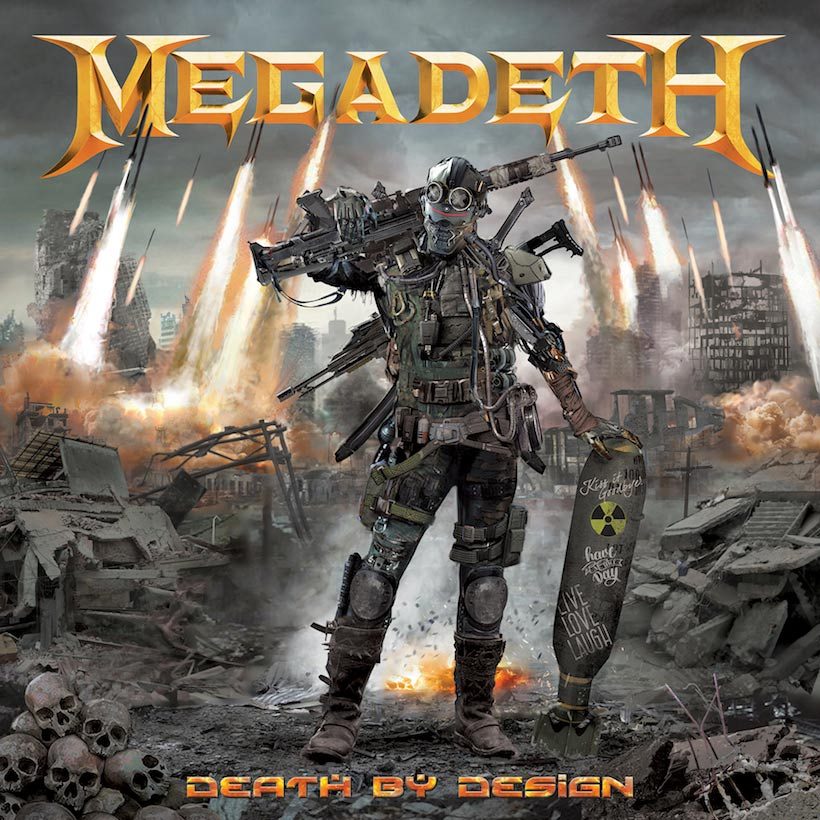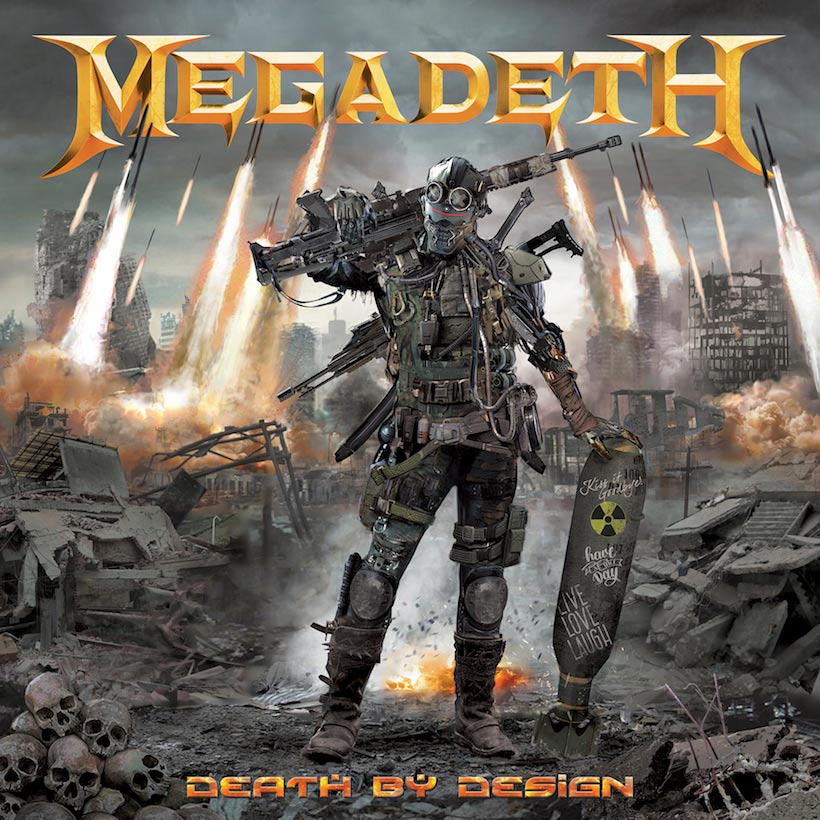 As part of their ongoing 35th anniversary celebration, Megadeth have teamed up with comics publisher, Heavy Metal to create a 350-page anthology of comic stories inspired by all the songs on their forthcoming career-spanning album Warheads On Foreheads titled, Death By Design.
Featuring contributions by top talent from comics, film, television and music, it will be available worldwide on 5 June.
With Dave Mustaine curating all of the stories and illustrations, this collection takes a deeper look at the origin story of the band's beloved mascot, Vic Rattlehead.
"I have always fantasized about Megadeth doing something this gloriously electrifying and gruesome," says Mustaine. "I hope everyone will enjoy the graphic novel as much as I enjoyed working with Heavy Metal to put it together for you."
The collection represents all the top talent from the comics world. Brendan Small (creator of Metalocalypse) teams with Belen Ortega (Girl With The Dragon Tattoo) for 'Hangar 18', while Dan Fogler (Fantastic Beasts And Where To Find Them) writes an dystopian tale illustrated by Andy Belanger (Southern Cross) for Rattlehead. More than 50 other talented creators have contributed to Death By Design including Tim Seeley (Hack/Slash), Ben Templesmith (30 Days of Night), Brian Wood (DMZ), Justin Jordan and John Bivens (Spread), Leah Moore and John Reppion (Judge Dredd), Joe Keatingue (Popgun), Christine Larsen (Holy Diver) and Frazier Irving (Annihilator), among others.
Jeff Krelitz, CEO of Heavy Metal said "Since I was old enough to buy records, Megadeth has been one of my favourite bands, not only for the great storytelling in the music, but the world building imagery on the album covers. This opportunity to meld the two worlds together and tell stories inspired by their songs is a privilege that we are excited to present to the fans."
Design by Design will be available in various formats including a leather bound slipcase edition with 4-clear vinyl set of band's upcoming release Warheads On Foreheads, a copy of graphic novel signed by Mustaine,
Death By Design will be available 5 June and can be pre-ordered here.
Explore our Megadeth Artist Page.
Format:
UK English