Dave Mustaine Teases New Megadeth Album 'The Sick, The Dying And The Dead'
The project will be Megadeth's sixteenth album.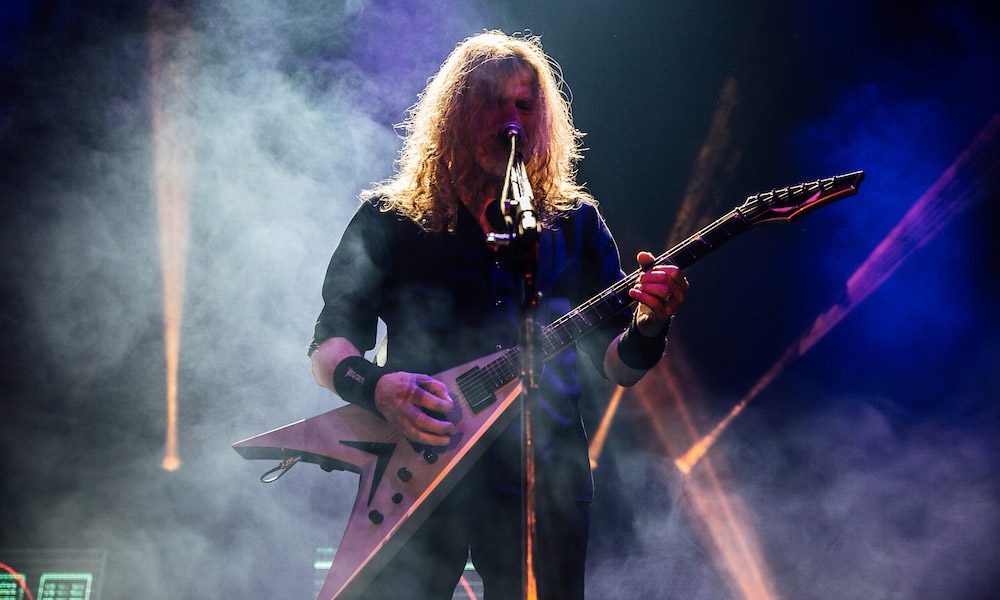 In a video message sent through the messaging app Cameo, Dave Mustaine, frontman of Megadeth, has revealed that the band's forthcoming studio album will be titled The Sick, The Dying and The Dead.
Mustaine recorded a video message for a fan named Joe while a portion of the album played in the background. "If you listen real closely, you can hear in the background – look over my shoulder, uh oh – there's the Pro Tools rig with the new album, doing a rough mix, and you're getting to hear a little bit of it in the background for your birthday," Mustaine said in the video. "This is the beginning of the song 'The Sick, The Dying and The Dead,' which is our title track."
While the project's release date has yet to be shared, Mustaine also mentioned that the band is gearing up to begin rehearsals for 'The Metal Tour of the Year,' their upcoming tour with Lamb of God. Rescheduled from last year, the tour is set to begin on August 20 and will run through October 2.
'The Metal Tour of the Year' marks the first time Megadeth has been on the road since 2017. The 28-date trek is especially significant for Mustaine who will be returning to the stage after being diagnosed with and recovering from throat cancer in 2019.
"Can you hear that sound of armies on the march – of destruction on the horizon? That's this tour, coming for you," Mustaine said. "We cannot wait to return to the stage and I promise you you do NOT want to miss these shows. You're not going to know what hit you!"
Trivium and In Flames will be joining Megadeth and Lamb of God on the tour. Tickets to 'The Metal Tour of the Year' are available via Live Nation now.