Watch Scott Ian, Tom Morello And Nuno Bettencourt Play 'Game Of Thrones' Guitars
If you've ever wanted to hear a heavy metal rendition of the show's theme song, now is your chance.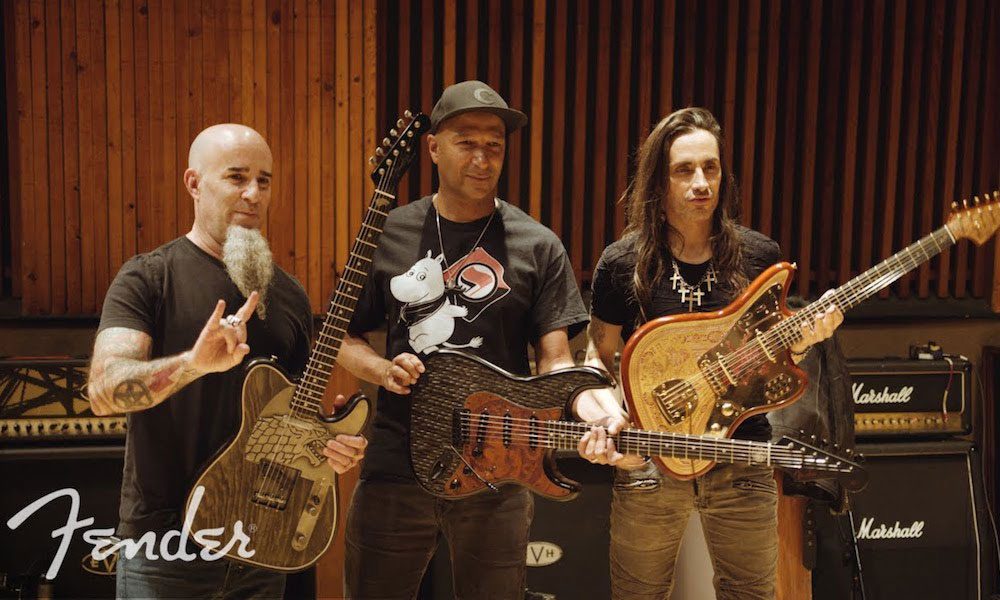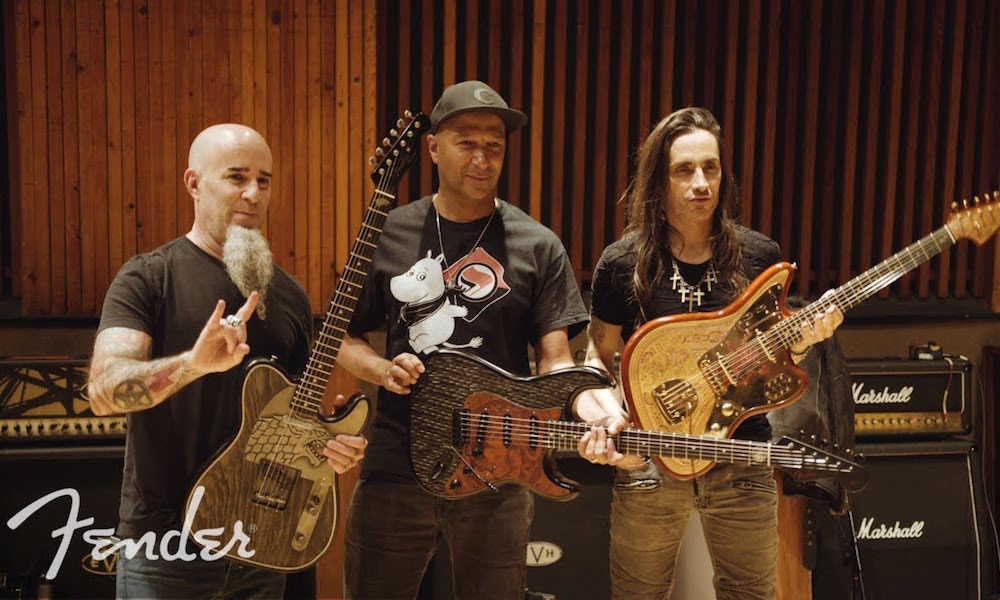 Game of Thrones frenzy continues with the latest brand collaboration featuring Fender, thanks to GOT showrunner DB Weiss, who tapped the guitar label to create a set of custom guitars.
The show creator and guitar enthusiast reached out to some rock icons and GOT fans to try out the new guitars and create their own song of ice and fire.
In a recent video, Weiss along with the show's composer Ramin Djwadi, are joined by Scott Ian of Anthrax, Tom Morello of Rage Against the Machine and Audioslave and Nuno Bettencourt of Extreme on an epic jam session.
Game of Thrones Sigil Collection | Custom Shop | Fender
If you've ever wanted to hear a heavy metal rendition of the show's theme song, now is your chance.
Partnering with Fender master builder Ron Thorn, Weiss commissioned Thorn to create three unique guitars to represent the major "houses" or families on the show. Each design incorporates the family's sigil into the design.
"The telecaster is the instrument that the good guy plays, that the sheriff plays, and the Starks seem to embody that," Weiss explains in the video. "They have that integrity and no nonsense approach that seems perfect for a telecaster."
To capture the lavish wealth of House Lannister, Weiss asked for a gold-plated instrument, resulting in the elaborate House Lannister Jaguar. As for the House Targaryen Stratocaster, Thorn says it was "the most difficult instrument I've ever worked on".
Following the performance, both Weiss and Thorn explain the details of each guitar and how their designed was developed.
The limited-edition series was hand built in the Fender Custom Shop, with the Stark telecaster going for for $25,000, the Lannister Jaguar goes for $30,000 and the Targaryen Strat for $35,000
This isn't the only musical tie-in for Game Of Thrones. HBO recently launched the album, For the Throne (Music Inspired by 'Game of Thrones), that features new music from Ellie Goulding, Mumford & Sons, The Weeknd, X Ambassadors, Travis Scott and more.
Visit Fender's official site for more details.
Format:
UK English