Metallica To Reissue Landmark '$5.98 EP – Garage Days Re-Revisited' Extended Play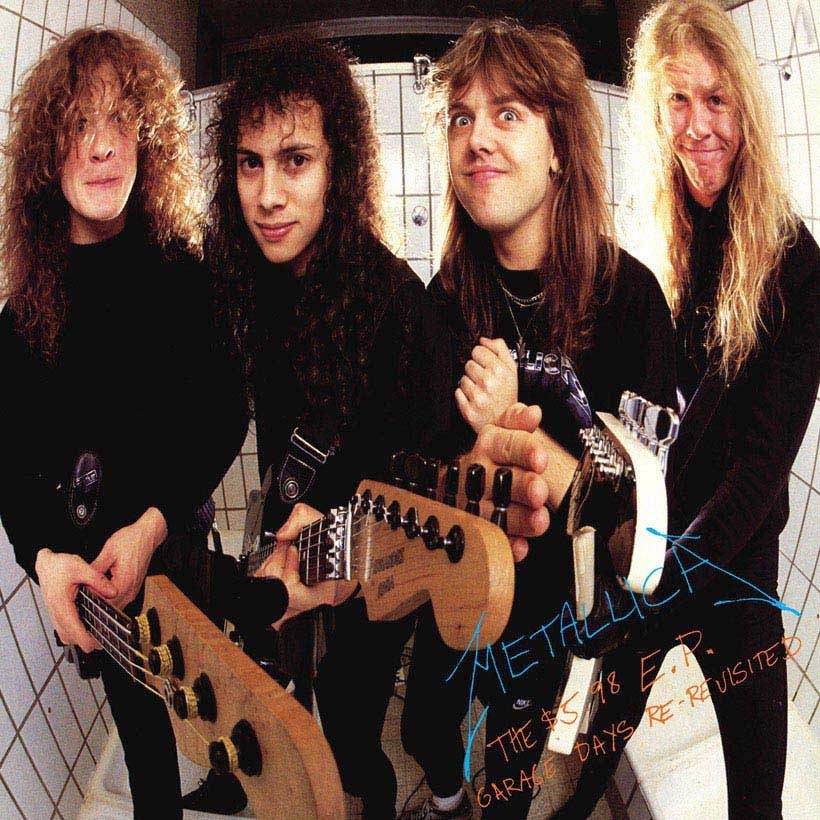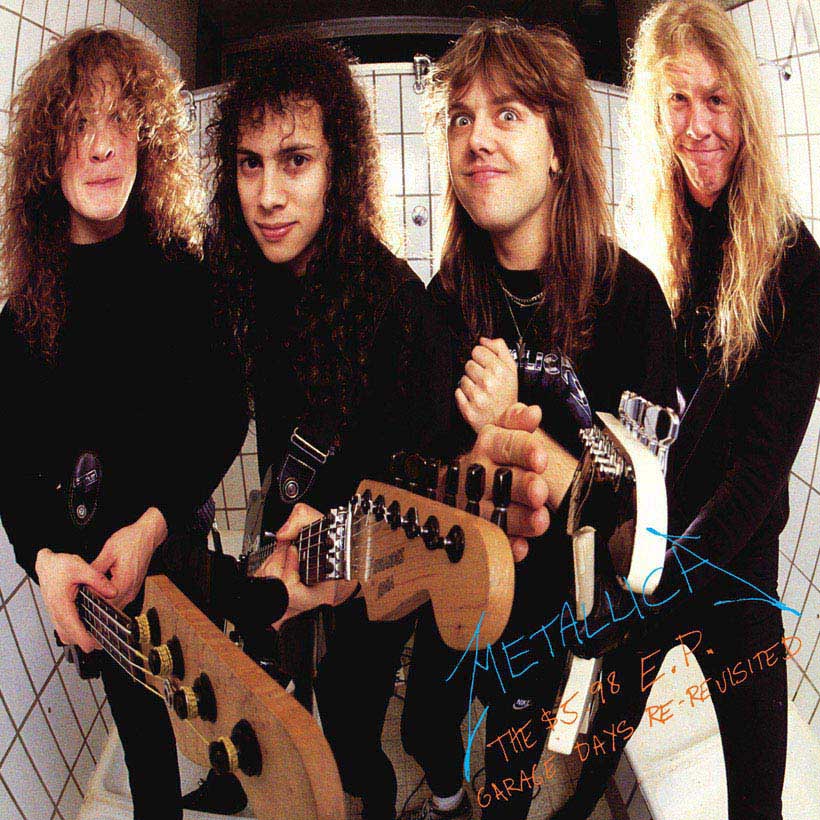 Metal titans Metallica are to reissue their landmark 1987 $5.98 EP – Garage Days Re-Revisited extended play through UMC/Mercury on 13 April. One of the band's most collectible titles, it will be available in a variety of formats including CD, 12" black vinyl and cassette.
Originally released by Elektra in August 1987, $5.98 was the band's first studio release to feature Jason Newsted, who joined Metallica following the death of the original bassist Cliff Burton. The EP consists entirely of covers, with Metallica putting their own inimitable spin on tracks such as 'The Wait', sourced from post-punk legends Killing Joke's self-titled debut album; 'Crash Course In Brain Surgery' by '70s hard rockers Budgie and 'Helpless', originally recorded by influential NWOBHM outfit Diamond Head in 1980.
Metallica initially rehearsed the $5.98 songs in drummer Lars Ulrich's newly-soundproofed garage in El Cerrito, California, with new bassist Newsted using his construction experience to install the soundproofing system. The band then headed into the studio in Los Angeles to record the songs. In addition to 'The Wait', 'Crash Course In Brain Surgery' and 'Helpless', Metallica also recorded Holocaust's 'The Small Hours' and The Misfits' 'Last Caress'/'Green Hell'. Reputedly, the band also considered cutting Bow Wow's 'Signal Fire' and Gaskin's 'No Fool'.
The record's title, The $5.98 EP came from a collective effort to ensure fans were not overcharged for the record on its original release. The official United States CD release of the EP amended the title (and the price) to The $9.98 CD because the retail price of CDs was much higher than cassettes. Other countries (such as Australia) still displayed The $5.98 E.P. with a sticker stating that this was the "title" and not the price. 'The Wait' was omitted from the UK pressings in order to conform to local music-industry rules regarding the length of EPs in 1987, but it is included in the EP's new reissue.
The CD, 12" black vinyl and cassette reissue of the $5.98 EP – Garage Days Re-Revisited will be released on 13 April. Scroll down to read the full tracklisting and pre-order it here.
The $5.98 EP – Garage Days Re-Revisited:
'Helpless'
'The Small Hours'
'The Wait'
'Crash Course In Brain Surgery'
'Last Caress'/'Green Hell'
Format:
UK English