Mickey Guyton Releases Title Track From Upcoming 'Remember Her Name'
The album is released on September 24, arriving in the wake of Guyton's 'Bridges' EP.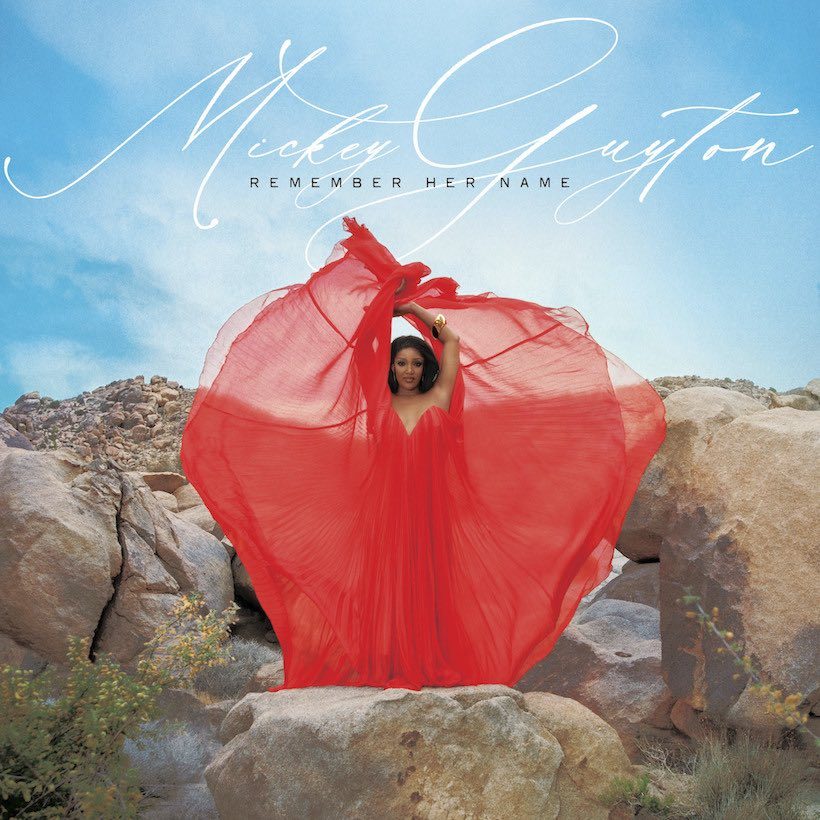 Capitol Nashville's Mickey Guyton has today (30) released the title track from her forthcoming album Remember Her Name. The fast-rising star wrote the song with Parker Welling, Black Hubbard, and Jarrod Ingram and it was produced by Karen Kosowski. The album is released on September 24, arriving in the wake of her Bridges EP and as her spectacular emergence during this year continues.
The anthemic "Remember Her Name" is a song about finding strength through hard times, containing such lyrics as: "Remember the fire, remember her face/She felt the storm and danced out in the pouring rain/Remember her laughing through all the pain/Remember the girl that didn't let anything get in her way/Remember her name."
Guyton reflects that the new release "is a song for anyone who has ever felt less than, forgotten or up against impossible obstacles. I hope this song is a reminder of the importance of self-worth and the power of persistence and perseverance."
Mickey Guyton - Remember Her Name (Official Audio Video)
The album of the same name, one of the most eagerly-awaited country albums of 2021, contains 16 tracks, of which Guyton co-wrote all but one. It includes the breakthrough song "Black Like Me," for which she received a Grammy nomination. Her performance of it on the 63rd annual Grammy Awards show was the first by a Black female country artist, and was described by NPR as "the night's most affecting live performance."
Guyton says of the album: "All those years ago, I set out to create music that would make people feel self-empowered, loved, and comfortable with being themselves and this album holds true to all of that."
Other highlights of the artist's rapid rise during the year have included co-hosting the 56th Academy of Country Music Awards in April with her labelmate Keith Urban, and seeing "Black Like Me" being named among the Top 5 songs of 2020, across all genres, by both NPR and the Associated Press.
Pre-order Remember Her Name, which is released on September 24.