Migos Announce Completion Of Highly Anticipated Album 'Culture III'
'We want to drop it and go on tour. We want to have an album listening and have people in the thang and really hearing the album.'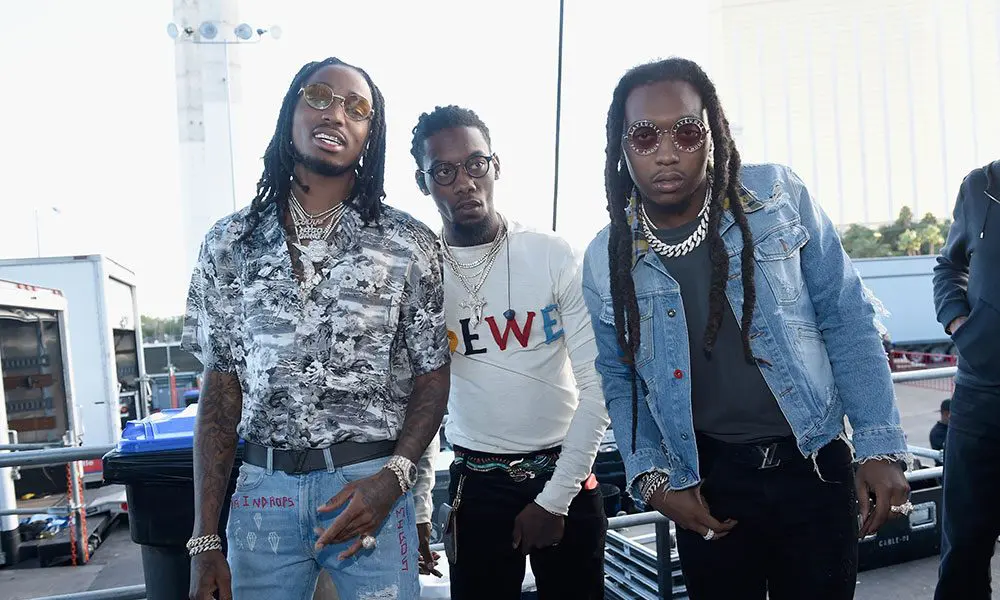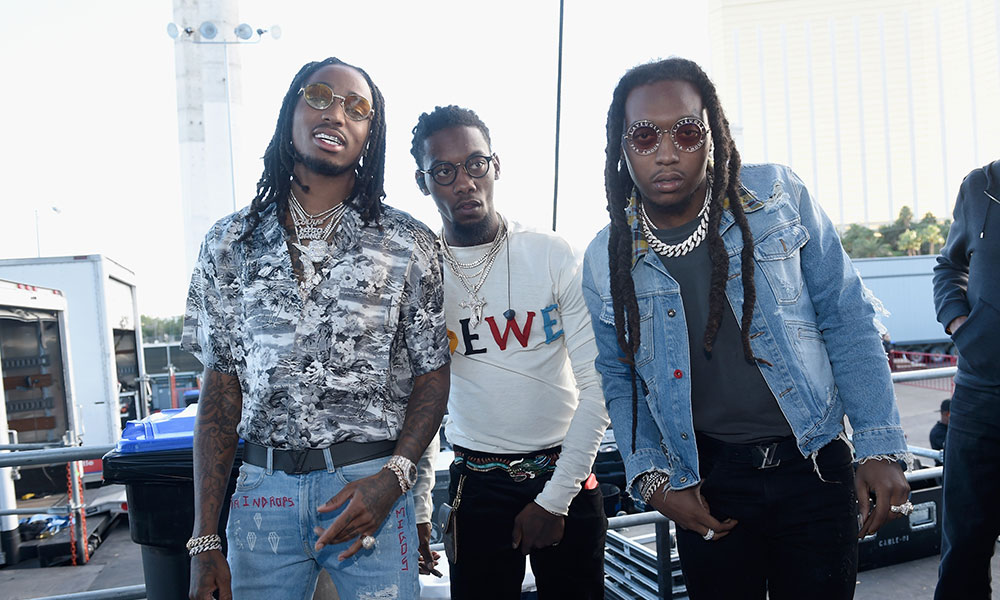 Atlanta hip-hop trio Migos have officially announced that the highly anticipated third entry in their Culture album series, Culture III, is on its way.
Following the third anniversary of Culture II on January 26, Migos shared a nearly three and a half minute long trailer teasing the making of Culture III.
View this post on Instagram
Recorded in the group's Los Angeles "compound" and an Atlanta recording studio, Quavo explains that the making of Culture III was a chance for the trio to merge once again after each member's solo career has afforded them different opportunities since their last group full release, apart from their stand-alone singles.
"We been having time to bond with each other and time to spend," he explains. "We got relationships, and we growing."
The trailer also gives insight into how the trio is approaching their creative process after being in lockdown during the COVID-19 pandemic.
"Quarantine been a pro and a con," Quavo said. "It's time for us to crack down and bond and know about our business, get things squared away. No bad feelings, no hard feelings nowhere."
Takeoff added to the notion, saying: "Being locked in, you still have stuff to write about. But you're not out there moving, taking trips, going from state to state. Getting energy from places. It gives you more things to rap about."
While Culture III is said to be complete, Migos wants to wait until they can bring the album directly to fans in concert to release it.
"We want the commotion, we want to move, we want to be outside," Quavo told Kevin Durant on his podcast The ETCs. "We want to drop it and go on tour. We want to have an album listening and have people in the thang and really hearing the album."
The Culture album series began back in 2017 with the release of the group's second studio album. The album featured the hit single "Bad and Boujee" with Lil Uzi Vert and it's 2018 follow up Culture II featured "Walk It Talk It" with Drake and "Motorsport" with Nicki Minaj and Cardi B.
Listen to the best of Migos on Apple Music and Spotify.