Motörhead Announce New Premium Dark Rum In Time For Christmas
The new drink is an eight-year aged Dominican dark rum with notes like "aromas of dried fruit, vanilla, brown sugar, arrack and dark chocolate."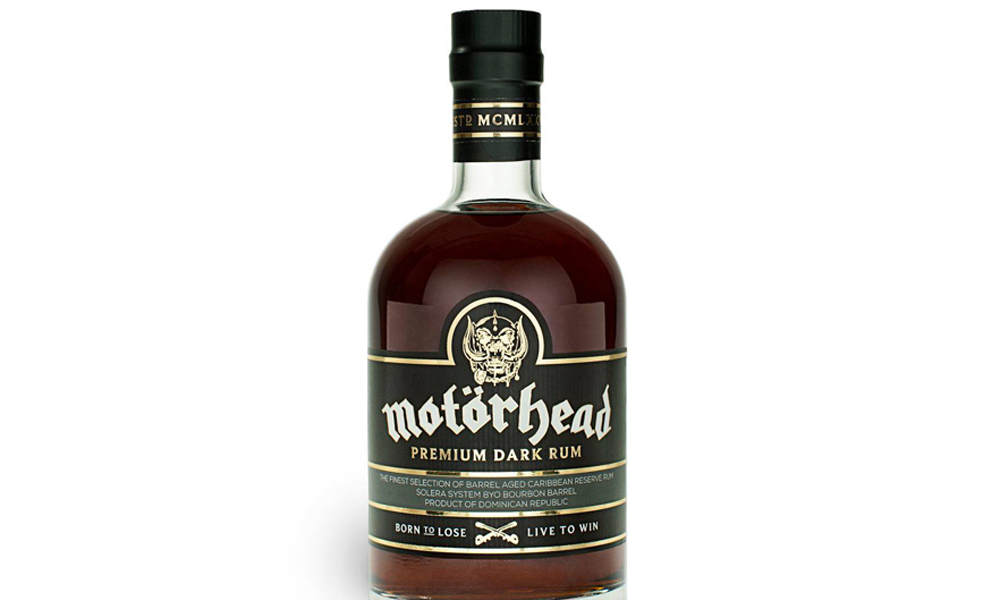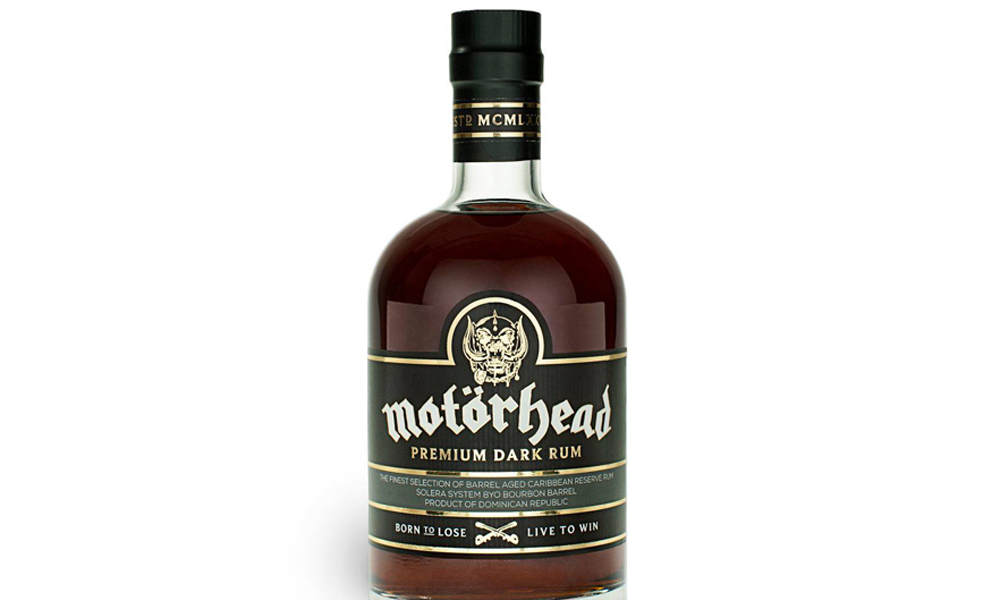 Following the release of their Röad Crew beer earlier this year, heavy rock legends Motörhead have added their iconic name to a new alcohol: Motörhead Rum, an eight-year aged Dominican dark rum with notes like "aromas of dried fruit, vanilla, brown sugar, arrack and dark chocolate. Full-bodied and spicy with notes of chocolate, vanilla, oak and nuts, with a medium sweet, spicy finish."
The barrels used for aging are old bourbon barrels, from which the aged rum is pulled as new rum is introduced, adding balance and a smooth finish to the liquor.
The spirit is produced by Brands For Fans, whose business manager Yvonne Wener says, "We cannot begin to express how proud we are to have been given the opportunity to work closely with Motörhead over the years, releasing quality drinks in all forms. The most dedicated, wonderful guys one could ever ask for, and true gentlemen in every sense. While we miss them more than anything, we are thrilled to be able to contribute to the band's legacy with the Motörhead Rum, which we hope the Motörhead fans and friends of rum will enjoy equally."
On the Official Motörhead Facebook, the surviving representatives of Lemmy's legendary outfit assure potential buyers, "As with every beverage we develop, it's been a hands-on affair with no detail left unchecked," and announce an official release date of 1 December first through the Swedish monopoly but other markets can contact the company directly for distribution information via Brands For Fans."
Aside from launching their new beer, Motörhead previously teamed up with Swedish distillery Mackmyra to produce their own brand of whiskey in 2015.
At the time of the whiskey's launch, drummer Mikkey Dee said: "We think it's great fun to launch a whisky in collaboration with a Swedish, world-famous distillery, Mackmyra. The whisky is incredibly good, with full character and fully flavoured with a superb bourbon touch, as it's been aged in new American oak casks."