Nashville Tornado Victims Receive Guitars From Gibson Gives Charity
Musicians who had their guitar damaged or destroyed can apply to the Gibson Gives Guitar Recovery Plan.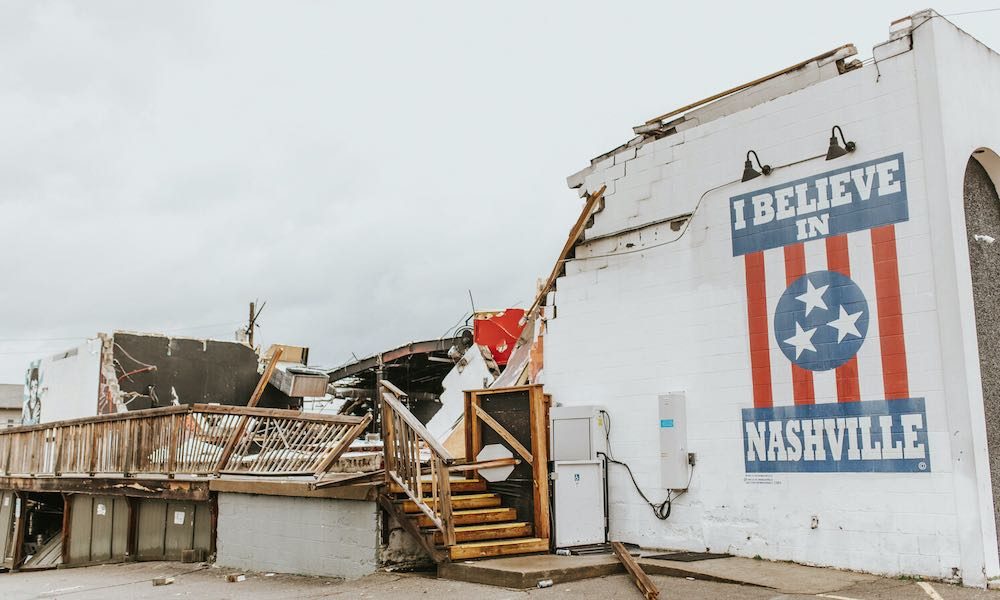 Gibson Gives, the charitable foundation run by guitar makers Gibson, is providing immediate help to those affected by the tornado that ripped through Nashville early on Tuesday morning. It is offering to provide a guitar to any musician whose instrument was damaged or destroyed by the storms. The tornado activity is reported to have caused the death of at least 24 people in Tennessee.
"Our goal is to get a guitar back into the hands of anyone who has had their guitar damaged or destroyed in the recent Tennessee storm," says Dendy Jarrett, executive director of Gibson Gives. "As a Nashville, Tennessee based company, we are also engaging with our artists and other partners to provide support across many areas."
Gibson Gives Guitar Recovery Plan
Any musicians who lost their guitar in the hurricane can apply to the Gibson Gives Guitar Recovery Plan via email, to donation.request@gibson.com, with details of their situation. Guitars will be provided at Gibson's sole discretion, based on proof of damage or loss. Replacement guitars provided by the company may be demo models, prototypes, or shop-worn items across Gibson's family of guitar brands.
Gibson Gives, part of the Gibson Foundation, is a 501(c)(3) organisation that is "committed to introduce, inspire, and amplify the power of music through guitars across all generations, genres, and genders." It has provided thousands of guitars and related value-in-kind in excess of $30 million. In 2019, Gibson Gives committed to donating 1,000 guitars over the next 1,000 days. It's running ahead of target, providing 160 guitars in only four months.
Gibson Gives also played a key role in supporting the Do It For The Love Foundation, and outfitted Maplewood High School in Nashville with multiple guitars for a music room, through its partner Give A Note. It also donated 48 guitars and 19,000 string sets to Guitars For Vets, on behalf of returning US military veterans suffering with PTSD.
Format:
UK English