Watch The Exclusive New Fan-Sourced Video For Neil Diamond's 'Sweet Caroline'
"Sweet Caroline" is one of 14 hits that Diamond reinterprets, alongside the renowned London Symphony Orchestra, on his new album, 'Classic Diamonds.'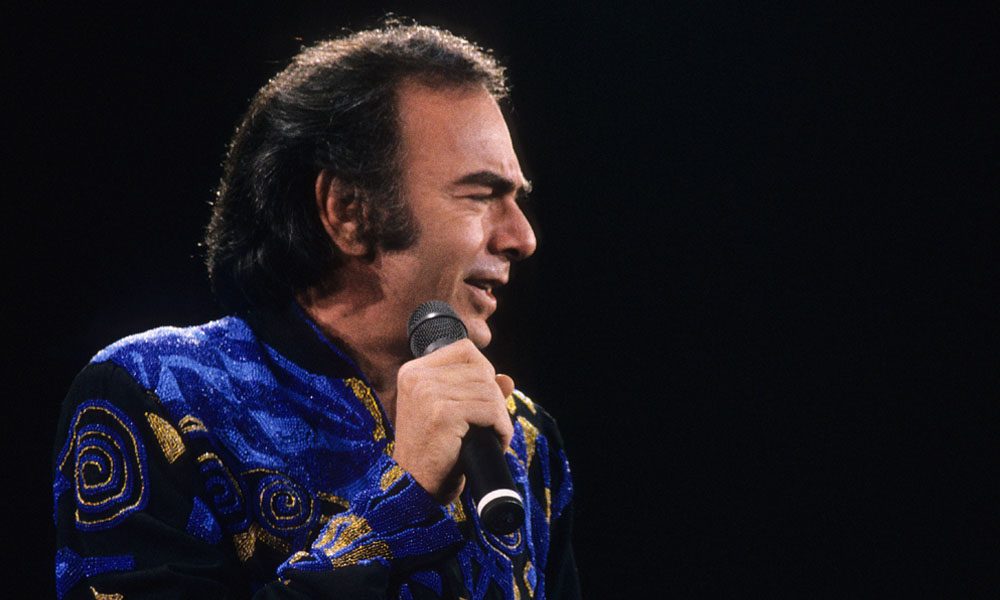 In what has been an extremely tough year for everybody worldwide, legendary singer Neil Diamond reveals the results of a recent challenge set to fans worldwide, and the results are stunning – an inspirational, heartwarming "Sweet Caroline" Global Singalong video. You can watch it below.
The legendary singer-songwriter's new studio album Neil Diamond With The London Symphony Orchestra: Classic Diamonds, smashed its way into the UK Top 5 on it's first week of release at the start of the month, and as Christmas approaches, it's risen to No. 2 in the latest midweeks, hot on the heels of Taylor Swift and sitting ahead of festive albums from Michael Buble, Gary Barlow and Ball & Boe.
Neil Diamond - Sweet Caroline (Global Singalong)
Last month, the legendary songwriter and vocalist called upon his fans to participate in a massive singalong of "Sweet Caroline." The challenge has result in this new video, which features submissions from around the globe. It has been issued to celebrate the release of Diamond's new album, Classic Diamonds, with the London Symphony Orchestra.
From November 20 to December 4, fans were asked to upload footage of themselves singing along to "Sweet Caroline" to the official submission page. A video compilation of highlights was first released on December 11.
Released in 1969, "Sweet Caroline" endures as one of Diamond's signature tunes, and one of his biggest hits. While the song remains a staple on radio waves, "Sweet Caroline" has also become a popular anthem at sporting events – from baseball (Boston Red Sox) to football (Carolina Panthers), and beyond. During 2019, the song was added to the Library of Congress' National Recording Registry for being "culturally, historically, or aesthetically significant."
"Sweet Caroline" is one of 14 hits that Diamond reinterprets, alongside the renowned London Symphony Orchestra, on Classic Diamonds. Released on November 20 via Capitol, the album was recorded at London's world-famous Abbey Road Studios, as well as at Diamond's studio in Los Angeles, and features new versions of such timeless classics as "I'm A Believer," "America," "Love On The Rocks," and "Heartlight." The album was produced by Grammy®-winning producer/arranger Walter Afanasieff and co-arranged by Afanasieff and Grammy® winning conductor/arranger William Ross, who also conducted The London Symphony Orchestra for the recording.
Classic Diamonds is out now and can be bought here.