Neil Innes, 'Monty Python' Actor, The Rutles & Bonzo Dog Doo Dah Band Star, Dies At 75
The much-loved actor and musician, who appeared in 'Life of Brian' and 'Monty Python and the Holy Grail', passed away suddenly.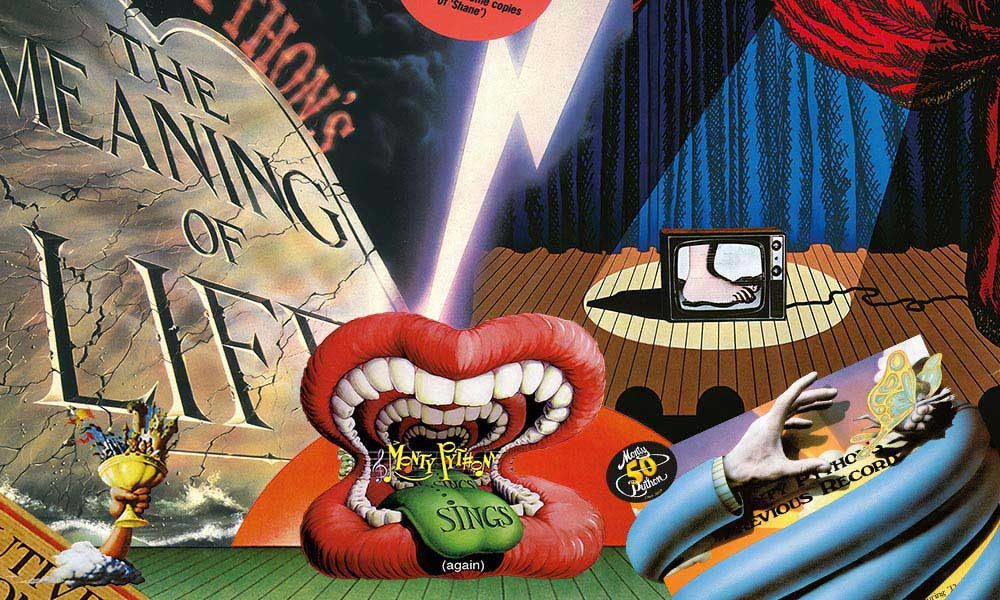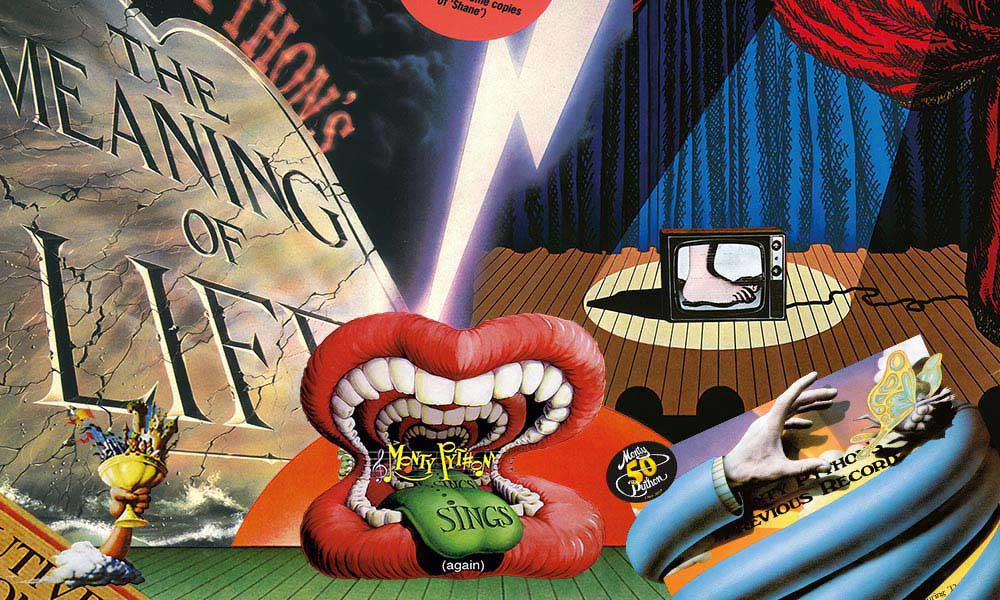 Neil Innes, the 'Monty Python' actor and mainstay of The Bonzo Dog Doo Dah Band and The Rutles, has died at the age of 75. The news was confirmed by his agent, who said it was unexpected and that Innes had not been ill.
"We have lost a beautiful, kind, gentle soul whose music and songs touched the heart of everyone and whose intellect and search for truth inspired us all," his family said in a statement.
"He died of natural causes quickly without warning and, I think, without pain. His wife Yvonne and their three sons, Miles, Luke and Barney, and three grandchildren, Max, Issy and Zac, give thanks for his life, for his music and for the joy he gave us all."
Born in Danbury, Essex, on 9 December 1944, Neil Innes was married to wife Yvonne, who he met while studying at Goldsmiths College in London in the 1960s. The couple had three sons – Miles, Luke and Barney – and three grandchildren.
Arguably best known for his work with Monty Python, Innes appeared in both the Life of Brian and Monty Python and The Holy Grail – the latter of which he wrote songs for.
Monty Python And The Holy Grail (Part 2) (Medley)
He also performed and penned sketches for the group's final TV series after the temporary departure of John Cleese, and toured with them in the UK and Canada. He was one of only two non-Pythons to be credited as a writer on the series, alongside Hitchhiker's Guide To The Galaxy author Douglas Adams.
Innes also appeared in Terry Gilliam's Jabberwocky before joining Eric Idle on the sketch show Rutland Weekend Television, which spawned Beatles spoof band The Rutles where Innes played the character of Ron Nasty, who was based on John Lennon.
Before forming the parody band, Innes was a member of the satirical and influential outfit The Bonzo Dog Doo-Dah Band, who are scheduled to play a farewell gig at London's Shepherds Bush Empire in May next year. The Bonzos, as they were affectionately known, were fronted during their initial run by the late actor and humorist Vivian Stanshall.
They released four much-loved albums between 1967 and 1970, with Innes supplying some of the songs, and reunited on several occasions. The Bonzos were best known for their Ivor Novello Award-winning 1968 UK No. 5 hit 'I'm The Urban Spaceman,' written and sung by Innes and produced by Paul McCartney under the pseudonym Apollo C. Vermouth. The surviving members of the group recently made headlines when they won a legal case over the right to use their full name, which had been trademarked by another company.
Innes is also credited as a co-writer on Oasis' 'Whatever', after the opening line and main refrain of the song borrowed the melody of Innes' 'How Sweet To Be An Idiot', which he wrote in 1973 and performed at some of Monty Python's live shows. It was also used as the theme song for Charlamagne Tha God and Andrew Schulz's podcast The Brilliant Idiots.
Tributes has begun to pour in for Innes since the news of his death. Writer/director Edgar Wright wrote: "If it's true that the great Neil Innes had sadly passed away, please let me raise a glass to the man. Forever a fan of The Bonzo Dog Doo Dah Band. RIP Neil."
Comedian and actor Sanjeev Bhaskar said: "Tragic news of @NeilInnes passing. Supremely gifted songwriter and comedian. Always acerbically funny and tremendous company. Here, sharing the stage at a @python celebration. Was glad to have met him many times. Deepest condolences to his friends and family. #RIPNeilInnes"
"V sad to hear Neil Innes, the brilliant comedian, musician, and Rutle, has died. Humming this today, having had it stuck in my head for approximately 40 years," said Charlie Brooker, who posted his message with a link to The Rutles song 'Cheese and Onions'.
Ian McMillan added: "#RIPNeil Innes – A man who built songs from a scaffolding of nonsense around strong walls of melody and heart."
The Bonzo Dog Doo-Dah Band shared a photo Innes and the band reunited a few weeks ago for a "victory dinner."
The Bonzos were reunited one last time only a few weeks ago for a victory dinner. Our thoughts and prayers are with Yvonne and the family at this sad time. RIP to the Urban Spaceman himself, the great Neil Innes xxxx pic.twitter.com/zWKmCh4qSW

— The Bonzo Dog Doo-Dah Band (@BonzoDogBanned) December 30, 2019
"The Bonzos were reunited one last time only a few weeks ago for a victory dinner," the tweet read. "Our thoughts and prayers are with Yvonne and the family at this sad time. RIP to the Urban Spaceman himself, the great Neil Innes xxxx"
At the time of his death, Neil Innes was nearing completion of a crowd-finding campaign to support his upcoming album, The New Album.
Earlier this year he told Prog magazine: "I've never looked at a demographic and thought: 'I'll target that audience. Apart from when I've set up to do silly parodies, I've always written from my own experience. Shakespeare wrote comedies as well as dramas, and I like to think I do that too. I'm just like Shakespeare, except with better songs."
Listen to the best of Monty Python on Apple Music and Spotify.
Format:
UK English