New Musical Celebrates Rock 'n' Roll 'Godmother' Sister Rosetta Tharpe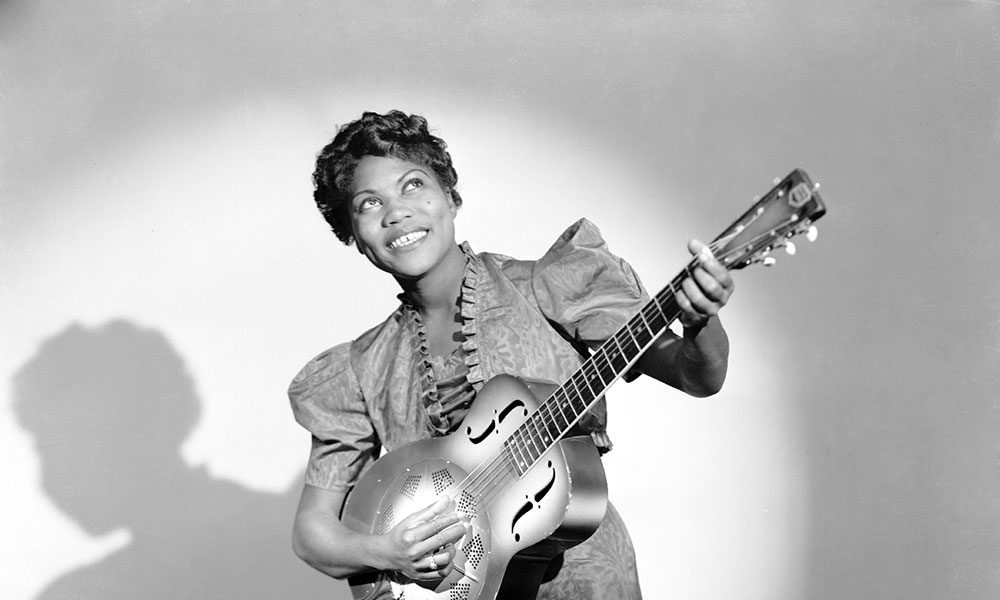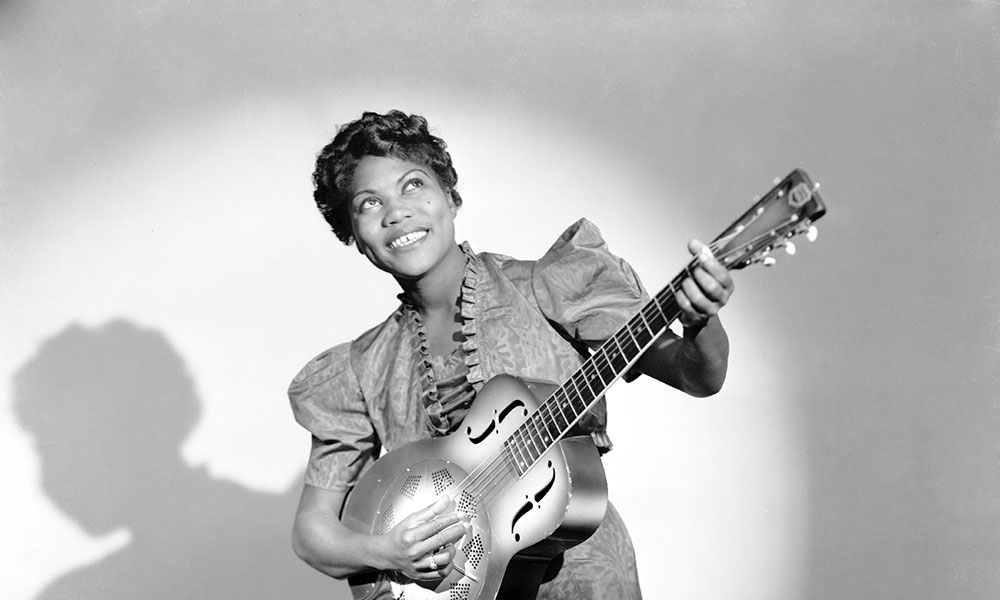 A new musical at the Pasadena Playhouse in California, Shout Sister Shout!, tells the story of one of the most influential gospel and roots singers, Sister Rosetta Tharpe, sometimes described as the "godmother of rock 'n' roll."
The production traces the life of the artist born in Cotton Plant, Arkansas in 1915. A child prodigy, she didn't  record until 1938, but became best known for such songs as 'Down By The Riverside,' 'Up Above My Head, I Hear Music In The Air' and 'I Hear Music Every Day.'
As both a singer and for her pioneering electric guitar work, Sister Rosetta was a significant influence on the early careers of such rock 'n' figureheads as Elvis Presley, Jerry Lee Lewis, Chuck Berry, Johnny Cash and Little Richard. She also made a deep impression on countless soul singers, notably Aretha Franklin, and Bob Dylan described Tharpe as "a poweful force of nature, a guitar playing, singing evangelist." 
Shout Sister Shout! runs until 20 August, with role of Tharpe played by long-standing Broadway star Tracy Nicole Chapman, and a house band under the tutelage of musical director Rahn Coleman. The musical was inspired and informed by the 2008 biography by Gayle Wald, Shout, Sister, Shout! The Untold Story of Rock-and-Roll Trailblazer Sister Rosetta Tharpe.
The production is accompanied by a number of special events at the Pasadena Playhouse. Throughout the run, the Gibson Guitar Interactive Experience features more than 20 new models of Gibson Epiphone guitars for visitors to play, and the company's Guitar Throne, an eight-foot replica throne comprised of Gibson Les Paul guitars.
On Fridays during this month's run, the School of Rock Pasadena is performing the songs of Sister Rosetta live, as well as material by the artists she inspired. Tonight (6 August), tastemaking KCSN broadcaster Nic Harcourt will curate an hour of music inspired by this unique artist. More information at the theatre's website.
Format:
UK English