Two Classic Soundtracks From Nine Inch Nails Reissued On Vinyl
Titles include the first-ever release of the 'Quake' video game soundtrack and the Oscar-winning score for 'The Social Network.'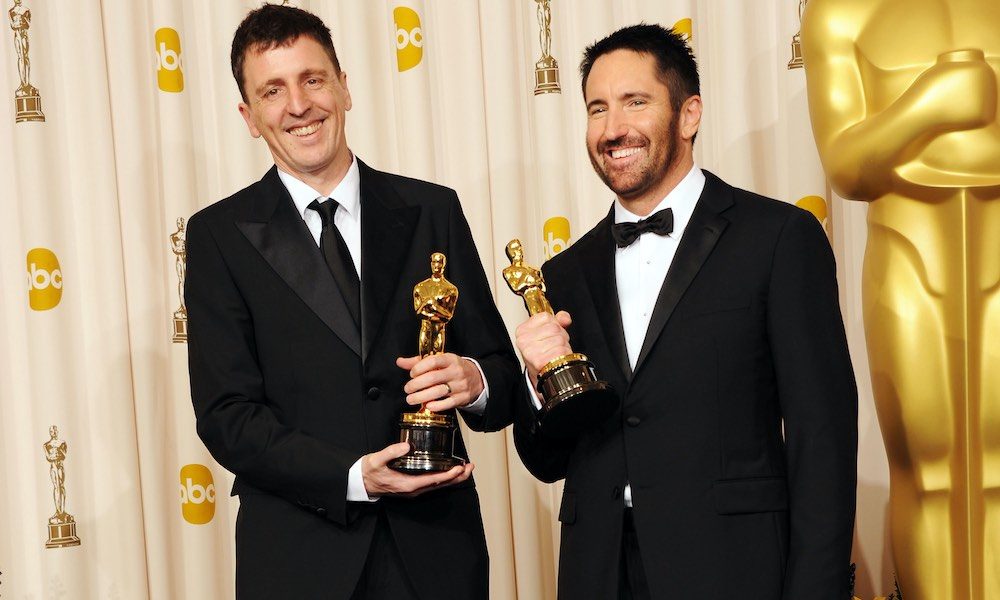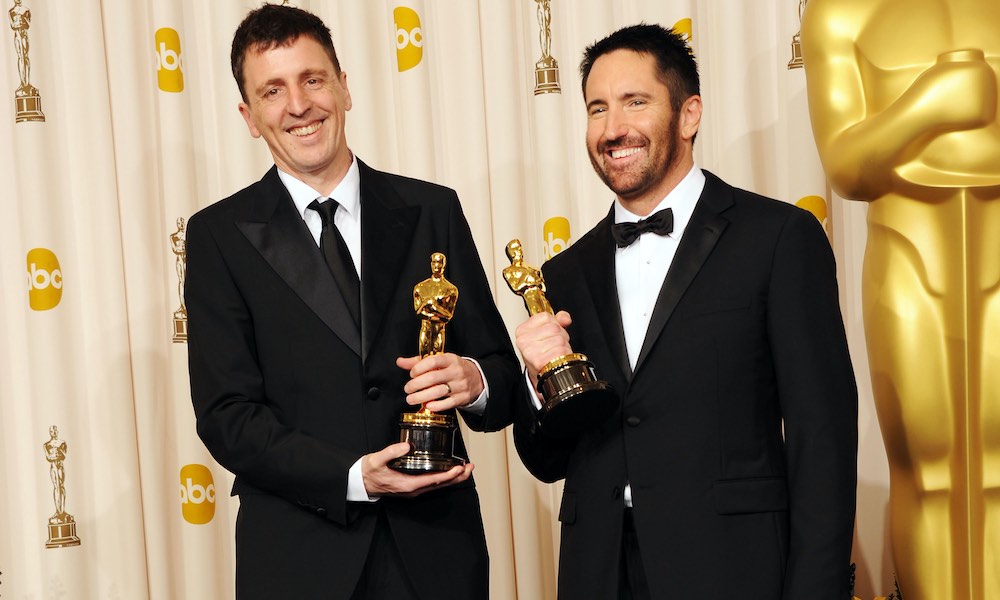 Nine Inch Nails' Trent Reznor and his frequent collaborator and bandmate, Atticus Ross, have scored some of the biggest films, shows, and video games over the past decades. Now, two of NIN's soundtracks – 2010's The Social Network and the previously-unreleased score to the 1996 video game Quake – have been reissued on vinyl.
Declared to be "the best soundtrack ever created for a computer game" by GameSpot, the primarily ambient music for Quake was a labor of love for Trent Reznor, who was the sole member of NIN at the time. An avid fan of id Software's games, Reznor not only composed the soundtrack but also produced the 1996 game's sound effects.
The Quake soundtrack, however, was never released as a standalone album. Rather, it was only available as a bonus on the game's CD-ROM disc. This new, double-LP vinyl pressing marks the first official release of the soundtrack.
By the late aughts, both Reznor and Ross were staples in Hollywood and had both scored a multitude of projects together and separately. When David Fincher tapped the duo to score his 2010 film, The Social Network, it marked the beginning of a long and fruitful relationship. Blending their signature industrial rock with ambient electronica, Ross and Reznor perfectly complemented the pace of the film, which details the founding of Facebook.
Upon its release in the fall of 2010, the album debuted at the top of Billboard's Soundtrack chart, garnering stellar reviews along with an impressive collection of awards, including a Golden Globe and Oscar for Best Original Score. Fincher, Ross, and Reznor would continue to collaborate on hit films like The Girl with the Dragon Tattoo and Gone Girl.
Coming up this Sunday, Reznor and Ross are nominated for two Emmy Awards for their work on the Watchmen score. Later this fall, their work in Nine Inch Nails will be honored with a Rock and Roll Hall of Fame induction.
Soundtracks for Quake and The Social Network are available now. Scroll down to view the tracklistings.
Quake tracklist:
Side A
1. Quake Theme
2. Aftermath
3. The Hall of Souls
Side B
1. It Is Raped
2. Parallel Dimensions
3. Life
Side C
1. Damnation
2. Focus
3. Falling
4. The Reaction
The Social Network (Definitive Edition) tracklist:
Side A
1. Hand Covers Bruise
2. In Motion
3. A Familiar Taste
4. It Catches Up With You
5. Intriguing Possibilities
Side B
1. Painted Sun in Abstract
2. 3:14 Every Night
3. Pieces Form the Whole
4. Carbon Prevails
5. Eventually We Find Our Way
Side C
1. Penetration
2. In the Hall of the Mountain King
3. On We March
4. Magnetic
Side D
1. Almost Home
2. Hand Covers Bruise, Reprise
3. Complication With Optimistic Outcome
4. The Gentle Hum of Anxiety
5. Soft Trees Break the Fall