Nine Inch Nails Band Members Added To Rock And Roll Hall Of Fame Induction
The virtual induction ceremony airs on HBO and HBO Max on November 7.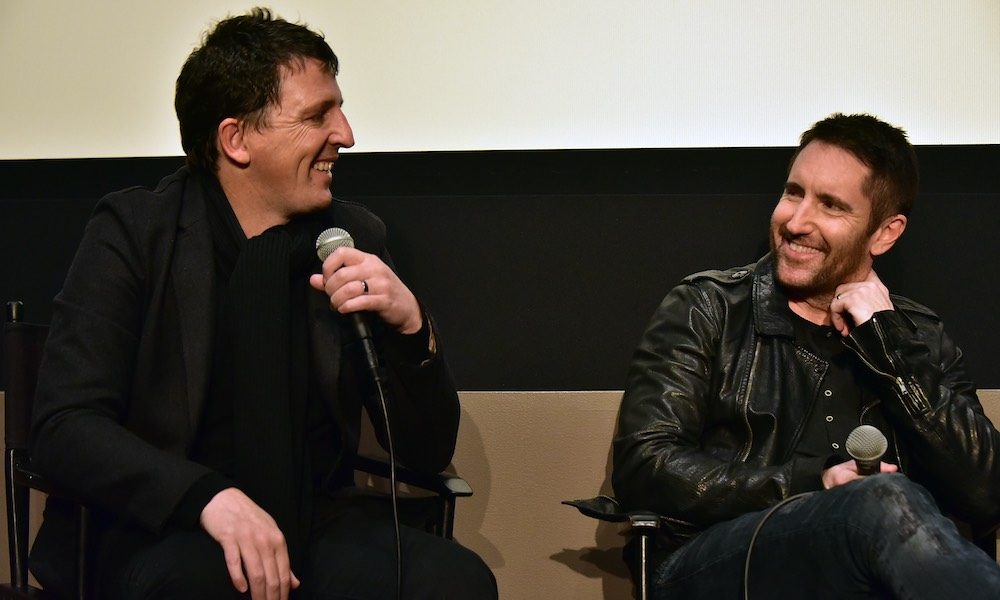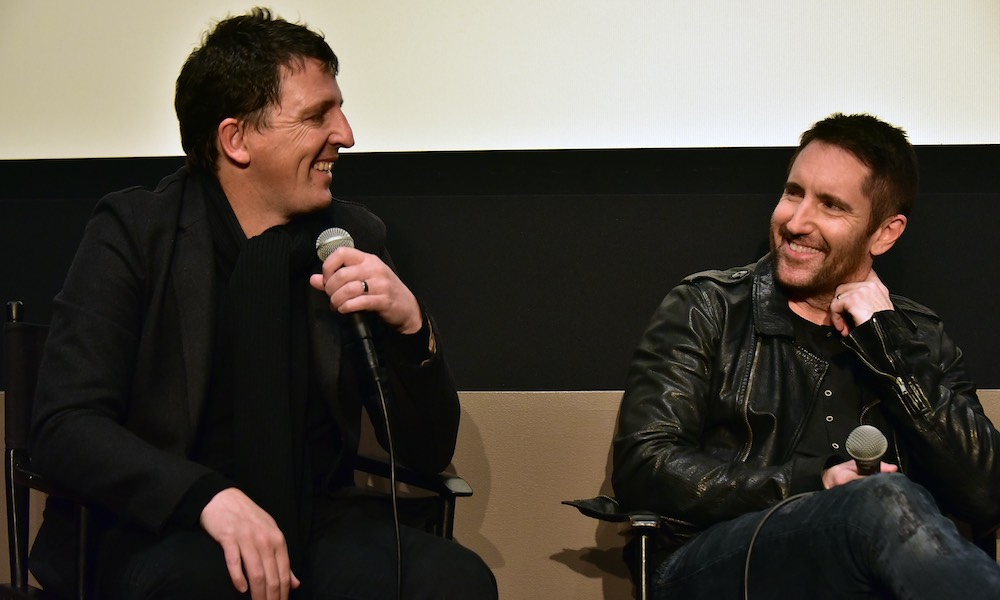 In a rare move, the Rock and Roll Hall of Fame has announced that six past and present members of Nine Inch Nails will be inducted alongside the band's founder and creative driver, Trent Reznor. These include Reznor's longtime collaborator Atticus Ross, plus Robin Finck, Chris Vrenna, Danny Lohner, Ilan Rubin, and Alessandro Cortini.
In an interview with Rolling Stone at the top of the year, when the Hall of Fame's Class of 2020 was initially announced, Reznor said, "I'm pretty freaked out. I'm quite in shock," of Nine Inch Nails' induction. "I'm pleasantly surprised to see us acknowledged. It feels pretty good," he added.
Last year, the Grammy and Academy Award winner had the honor of inducting The Cure into the Rock and Roll Hall of Fame. He said that the experience "felt really cool. Sitting with the guys in Radiohead and watching Bryan Ferry play. It is just nice to see a bunch of people celebrating music as the primary thing. It felt legit. It really felt good."
While this year's festivities won't include a live ceremony, the Cleveland-based landmark will still celebrate all of the inductees through "an exciting program honoring our 2020 inductees, by telling the stories of their incredible contributions to music and impact on a generation of artists that followed them," according to a statement from John Sykes, Chairman of the Rock and Roll Hall of Fame Foundation.
Nine Inch Nails will be in stellar company, inducted alongside Depeche Mode, The Doobie Brothers, Whitney Houston, The Notorious B.I.G., T-Rex, and Ahmet Ertegun Award recipients Jon Landau and Irving Azoff.
The annual ceremony was originally scheduled to take place in Cleveland's Public Hall on May 2 but was postponed until November, amid to the coronavirus. In July, it was announced that the in-person ceremony would officially be replaced by the HBO special. This marks the very first time in the Rock and Roll Hall of Fame's history that the induction ceremony has not been held live.
Earlier this year, meanwhile, Nine Inch Nails released two new albums – Ghosts V: Together and Ghosts VI: Locusts – in an effort to fans feel "a little less alone" during the pandemic. "Music – whether listening to it, thinking about it or creating it – has always been the thing that helped us get through anything – good or bad," said Reznor and Ross in a statement. "With that in mind, we decided to burn the midnight oil and complete these new Ghosts records as a means of staying somewhat sane."
Listen to the Best of Nine Inch Nails on Apple Music and Spotify.