North Ave Jax Drops New Single And Video 'The Fall'
Jax's debut project, 'Lazy, But I Have Goals,' is set to arrive this summer.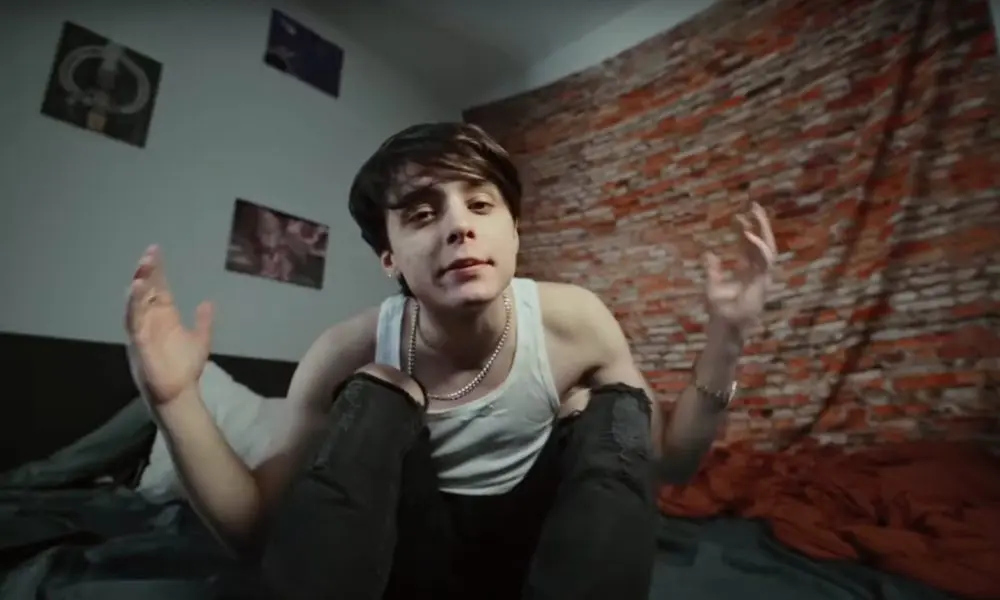 "The Fall" stays faithful to North Ave Jax's emotionally intelligent influences as the budding star from Burlington, VT lucidly blends catchy hooks and honest verses in reference to the two perspectives of being in love with someone and doing anything for them.
The single—out via LVRN/Interscope Records/Field Trip Recordings—is short in its delivery but compellingly evokes the romanticism of an unhealthy relationship while being honest about how hard it is to change, especially when one knows that permanent change is impossible.
North Ave Jax - The Fall [Official Music Video]
"The Fall" is North Ave Jax's most intoxicating work yet, following his previous tracks "2 High 2 Speak," "Play Dumb," and "Trust Nobody." The music has shed light on the perspective of a 20-year-old becoming a big-time hero from a small town community.
The Burlington native took the unexpected route personally and creatively, threading deft verbal dexterity through unpredictable soundscapes punctuated by punk rock spirit, pop ambition, and even a twist of R&B. At two-years-old, he picked up drums and continued to play through grade school—even joining a rock band in first grade.
Mom introduced him to the likes of Smashing Pumpkins, Pearl Jam, and Red Hot Chili Peppers, while a trip to the local library actually unlocked hip-hop for him. After hearing Flo Rida's "Low" on library headphones, he embraced rap, listening to JAY-Z, Drake, Nas, A Tribe Called Quest, Brent Faiyaz, and more.
Throughout high school, basketball occupied the bulk of his time, yet he still managed to ignite a handful of viral freestyle videos from the lunchroom. Kicked off the basketball team in senior year, he dropped out of school. One night in 2021, he wound up recording in a friend's makeshift closet studio. Hunger to succeed drove his delivery from the jump. The rest is history.
North Ave Jax has huge upcoming plans such as special artist collaborations in the works and a full debut project, Lazy, But I Have Goals coming later this summer.