Eli Derby And 6lack Team Up For 'Lately' Video
The track is featured on Derby's new EP, 'Left on Read.'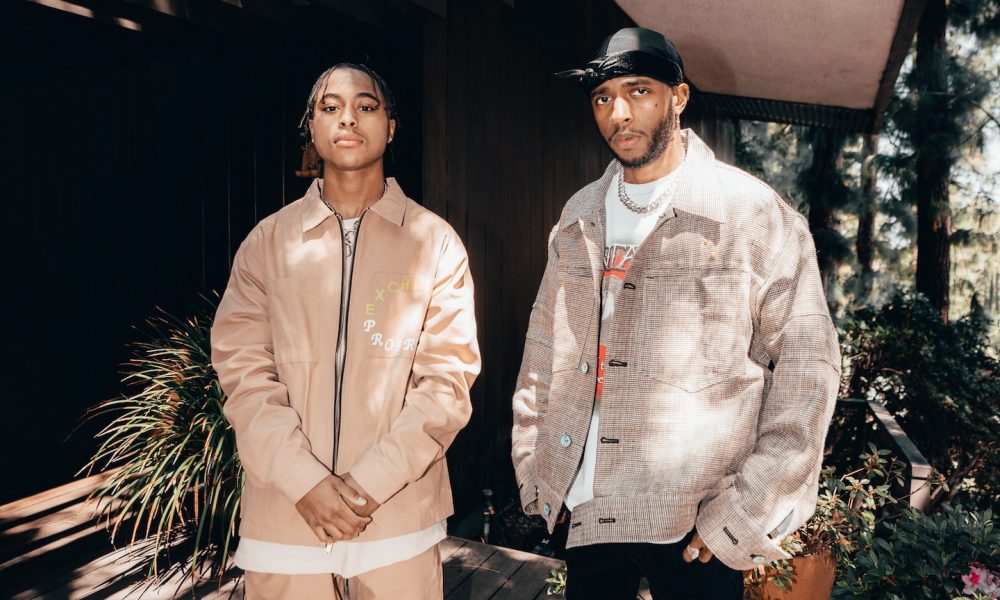 PG County, Maryland artist Eli Derby has been joined by label mate and R&B savant 6lack on the official music video for track "Lately."
The song is off Eli's current release, his debut EP Left on Read. Set in Los Angeles, CA, the "Lately" music video is a stunning vignette of heartbreak and moody tension that matches the energy of the R&B earworm.
Eli Derby, 6LACK - Lately [Official Music Video]
Hailing from PG County, Maryland and now based in Atlanta, GA, Eli Derby released his debut EP, Left On Read, last month. The five-track R&B project expertly showcases Eli's prowess for addictive melodies and relatable songwriting. Eli wanted to reflect on the nature of how his generation of peers (Gen Z) often find solace on social media and yet struggle to actually communicate true feelings, leaving each other on "read."
The 18 year old broke onto the scene last fall with debut single "Gaslight." The song received high acclaim from the likes of Complex, Billboard, Uproxx, Okayplayer, VIBE—all praising the track as one of the week's best R&B releases.
Signed to LVRN (home to 6lack, Summer Walker, and more), Eli has been busy gaining experience in the live arena, performing sessions and sets across the DMV and South, ready to release more music in 2022 off the back of Left on Read.
At the end of last year, 6lack released two new singles, "By Any Means" and "Rent Free." After notching a career-best No.3 debut on the Hot 100 alongside Lil Tjay for "Calling My Phone," the Atlanta crooner proved why he remains in an elite territory as a nimble wordsmith on the songs.
2021 was a golden year for 6lack. Not only did he enjoy a platinum record for Lil Tjay's "Calling My Phone" record, but he also carved out blistering features on tracks with J. Cole ("Let Go My Hand"), Khalid ("Retrograde"), and Isaiah Rashad ("Score"), with Cole's record debuting on the top 20 of the Billboard Hot 100.