Paul McCartney Announces Musical Theatre Debut With New Version Of 'It's A Wonderful Life'
McCartney is writing the new music for the project and collaborating on lyrics with playwright, TV and screen writer Lee Hall.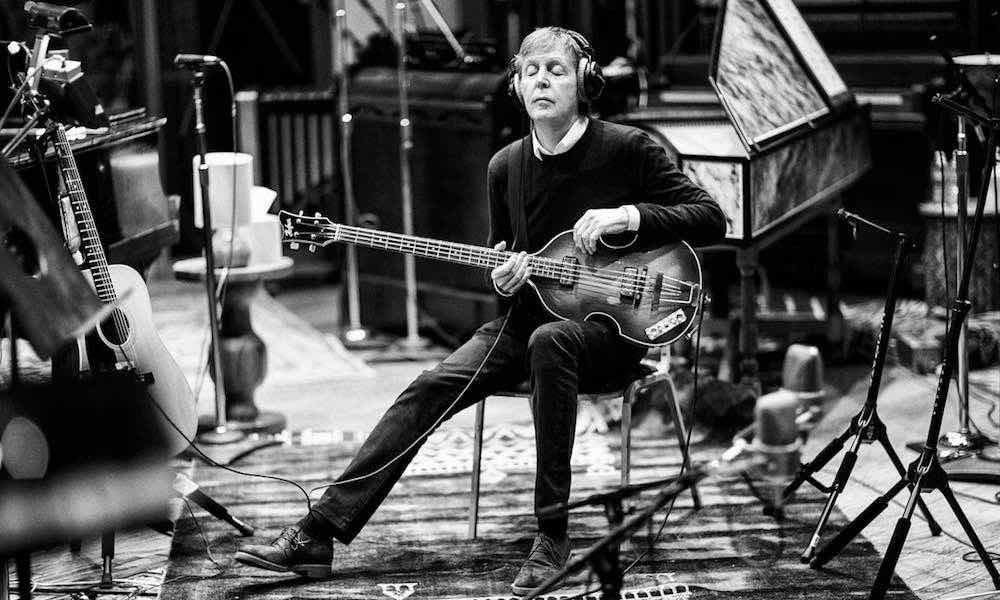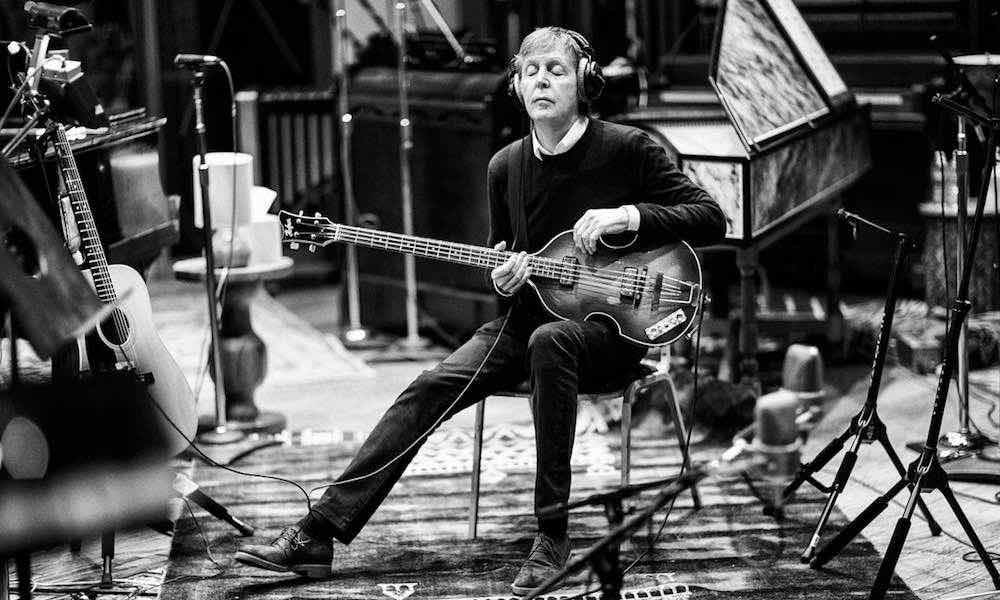 Paul McCartney has announced that he is working on a musical stage adaptation of the beloved 1946 Frank Capra-directed film classic It's A Wonderful Life. He is writing the new music for the project and collaborating on lyrics with playwright, TV and screen writer Lee Hall, who is also writing the book of the musical. The producer will be British theatre and film impresario, and Paul's longtime friend and fellow Liverpudlian, Bill Kenwright.
Kenwright first approached McCartney about the idea some three years ago, when the impresario acquired the rights to the property. It's A Wonderful Life, with its story set at Christmas time and based on Philip Van Doren Stern's The Greatest Gift, continues to thrill new and old audiences both on television and in its regular theatrical screenings. Bill and Paul not only share their birthplace but both went to the Liverpool Institute High School, which now thrives as the performing arts academy LIPA, founded by Paul.
"Like many of these things this all started with an email," explains McCartney, who inherited his love of Broadway and show tunes from his father Jim. "Bill had asked if it was something I might be up for. Writing a musical is not something that had ever really appealed to me but Bill and I met up with Lee Hall and had a chat and I found myself thinking this could be interesting and fun. It's A Wonderful Life is a universal story we can all relate to."
Adds Kenwright: "Working with Paul on It's a Wonderful Life is a dream realised. To be honest I was hooked on first hearing him say 'one/two/three/four' on the demo of the opening number [the early Beatles number 'I Saw Her Standing There']!
"But since then it's been an extraordinary journey — on every song I experience Paul's unique gift of melody and composition. It's musical theatre — but it's always McCartney. Paul, Lee and I use the word 'cherish' when we refer to our source material and that's what we intend to do. Cherish Frank Capra's creation."
"It's A Wonderful Life is my favourite film," says Lee Hall. "It has absolutely everything: comedy, pathos and a rare humanity which has touched generation after generation. Yet it just couldn't be more relevant. To give it a life on the stage is an immense privilege in itself but to do with Paul McCartney is off the scale. Paul's wit, emotional honesty and melodic brilliance brings a whole new depth and breadth to the classic tale. I feel as if an angel must be looking after me."
When Kenwright was a young producer, he approached Capra himself to ask about the rights to turn the film into a musical. The director replied with a handwritten letter, but to turn him down. Decades later, he was unexpectedly offered the rights, and approached McCartney with the idea. After much initial discussion, it was another two years on that Paul came back to him.
"It was a Friday night and I was in the office," Kenwright recalls. "I suppose you could say it hadn't been the best of weeks. No real progress on multitudinous film and theatre projects, and Everton [his lifelong football club, of which he has been chairman since 2004] had lost the previous Saturday.
"Out of the blue I got an email from Paul asking my thoughts on his first stab at an opening song. He wasn't sure – but wanted to know what Lee and I thought of it? I played the demo. Lee and I were unanimous. Our hero was a musical theatre writer!"
In between his touring and album commitments last year with his Egypt Station album, Paul found time to work with Hall on more songs, on both sides of the Atlantic. Hall came back from New York with six more demos of their work together.
"They exceeded expectations for both of us," says Kenwright. "The songs take you somewhere you don't expect to go. They sound simple — but it's deceptive. That's Paul's genius. I don't have to tell any lover of music how extraordinary he is — but he constantly takes my breath away. Since we worked together on [Hall's 2007 play] The Pitmen Painters, Lee has been a special writer and person to me. And it's a privilege to watch Paul and Lee create so vibrantly together."
McCartney completed the latest US dates on his Freshen Up tour at Dodger Stadium in Los Angeles last Saturday (13 July) and is in the final stages of completing the music for his musical theatre debut. It's A Wonderful Life is expected to reach the stage in late 2020.
Explore our Paul McCartney Artist Page.
Format:
UK English