Pete Tong's Orchestral 'Ibiza Classics' To Follow No. 1 'Classic House'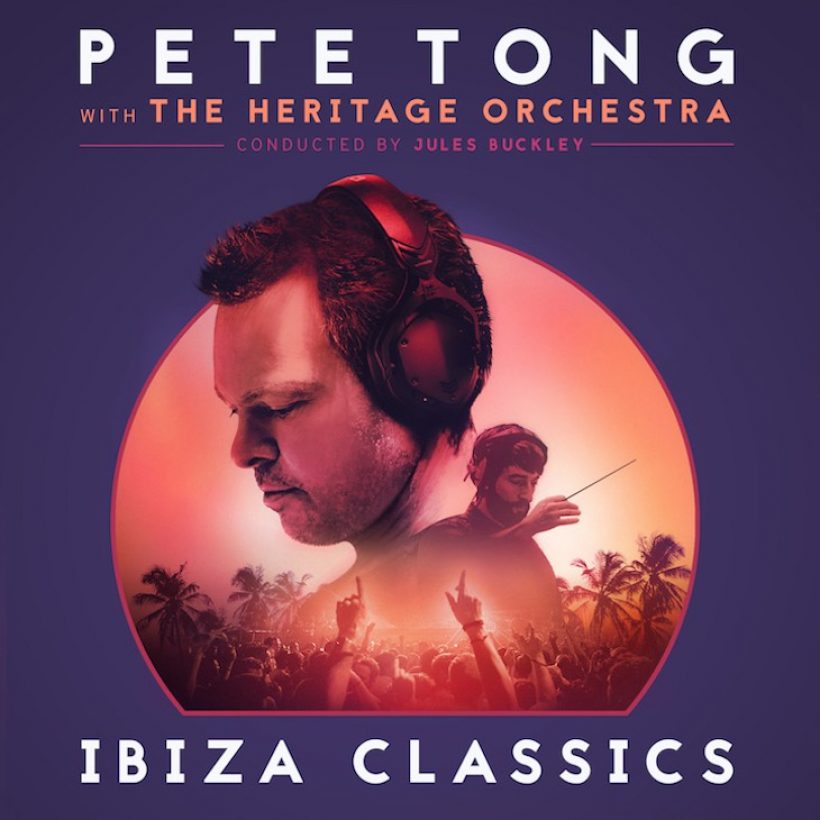 "Superstar DJ" Pete Tong will have his Ibiza Classics album with the Heritage Orchestra, directed by  Chris Wheeler  and conducted by  Jules Buckley, released by UMe on 1 December.
Available on CD, vinyl LP and digital audio, it's the follow-up to his 2016 UK No. 1 Classic House landmark, on which the dance music pioneer reworked classic dance tracks with the same orchestra. The album draws on Tong's unrivalled contacts book to feature contributions from the likes of Seal, Craig David, Candi Staton and Jessie Ware, plus such rising namds as Becky Hill and Raye..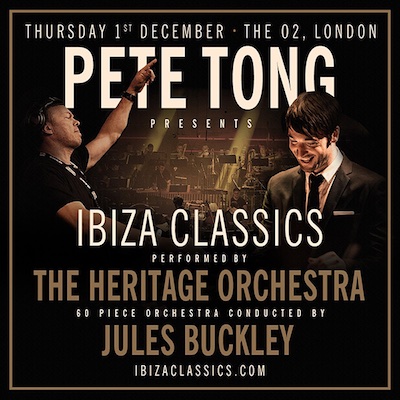 The 2016 collaboration with Buckley was the UK's bestselling album by a debut act, and now has sales of more than 270,000. On the new Ibiza Classics, Pete Tong combines his vastknowledge of dance culture, gained over four decades as one of its leading exponents and representatives, with the experience of a sellout UK arena tour last year. More arena shows are imminent, including one at the Hollywood Bowl in Los Angeles on 9 November, then two shows in Australia and two at London's The 02 in December.
"Watching Jules and these fantastically classically-trained musicians and this arena full of people partying, I was thinking, 'We need to do this again'," says Tong. "The question was: how could we do it again, but differently?"
Most of Ibiza Classics was recorded at the London studios of producer Mark Ralph and programmer Dennis White. "They were like the creative control centres of the thing," says Tong. "Last time it was performance first, record second, but this time I started the project from a programming and arrangement perspective with Mark and Dennis. Then we had the Heritage Orchestra's band going into the studio and playing on top of what we did and adding in the live elements."
Buckley then arranged the tracks for the 65-piece Heritage Orchestra, recording with them over five days in London's Air Studios. "It feels appropriate to be celebrating the legacy of dance music," he says. "This is the soundtrack to so many people's lives."
Order Ibiza Classics here.
The track listing for the album is as follows:
1. Clubbed To Death
2. Galvanize featuring Reggie Snow
3. Body Language featuring Raye
4. Killer featuring Seal
5. Sing It Back featuring Becky Hill
6. You Don't Know Me featuring Craig David
7. Medley: Running / Finally featuring Jessie Ware
8. Unfinished Sympathy featuring Samm Henshaw
9. Medley: Rej / The Man With The Red Face / Yeke Yeke
10. La Ritournelle featuring Will Heard
11. Promised Land featuring Disciple
12. Grey
13. Out Of Space featuring Assassin
14. One
15. You Got The Love featuring Candi Staton
Format:
UK English