Prophets Of Rage Announce Debut Album, Unleash Riotous Video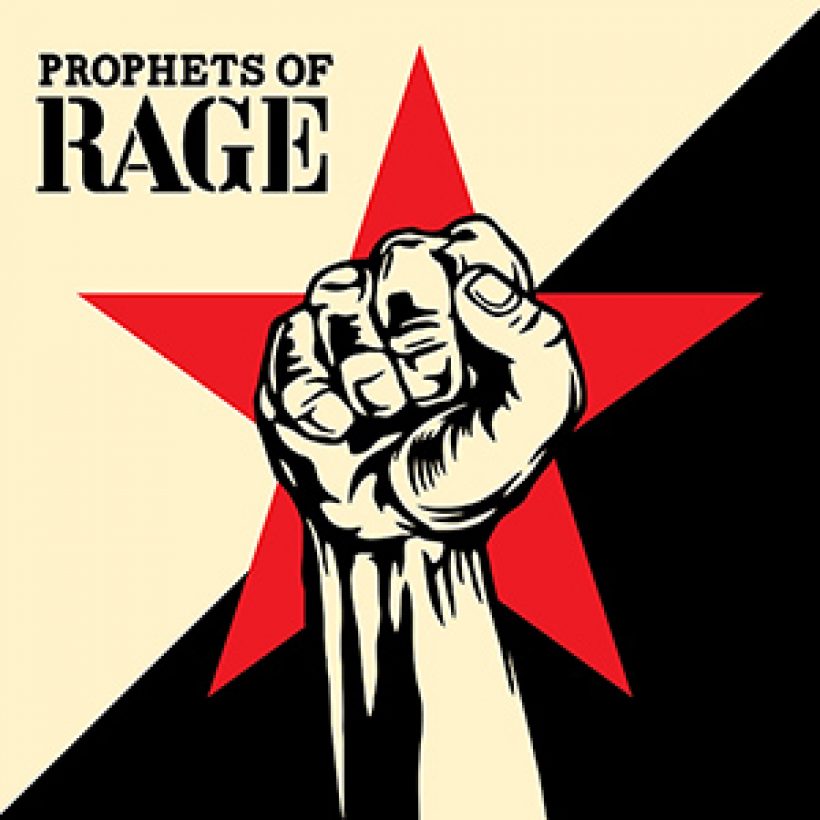 Prophets Of Rage have announced the release of their self-titled debut album, due to hit the world on 15 September through Fantasy Records (Caroline International in the UK). Like pulling the pin from a hand grenade, they've also unleashed the politically charged anthem 'Unf__k The World', with a blistering video directed by Michael Moore (Bowling For Columbine, Fahrenheit 9/11).
Prophets of Rage - Unfuck The World (Music Video)
The rap-rock supergroup, comprised of of Public Enemy's Chuck D and DJ Lord, Cypress Hill's B-Real, and Rage Against The Machine/Audioslave's Tom Morello and Tim Commerford, came together during the tumultuous year of 2016. Taking to the road for the Make America Rage Again tour, in protest of what had become a poisonous American election, the group quickly evolved from being an activist group to a fully functional outfit. "We went on tour and got good as a band," Tim Commerford says. "We're making music in the way that bands made music back in the day."
Naturally, with a collective belief in the power of music as both a tool and a weapon, the forthcoming Prophets Of Rage tackles the current worldwide situation head-on. "There were rhythms before there were words," Morello observes. "Music has both the ability to reflect and transform the times. There's a long history of that, from slave spirituals to 'We Shall Overcome' to Sex Pistols." The band's influences are varied, with Boogie Down Productions' incendiary KRS-One cited as a key reference point, alongside rebellious country icon Johnny Cash. Engrained in their DNA are the unstoppable talents of each member's predecessors: Public Enemy's frenetic audio assault, RATM's heavy riffage and Cypress Hill's boundless energy.
The Prophets are currently readying themselves for a European tour, taking in festival dates alongside a headline show at the O2 Academy in Brixton, London. "The music is the passport to the world," Chuck D says, describing the unique bond the band shares. "It's not always a given to have members who want to go where few have gone."
As they state clearly at the end of the thought-provoking and compelling new video, "The world is not going to change itself. That's up to you."
Will Davies
Format:
UK English