Public Enemy Share Throwback-Filled Video Ft. Mike D, Ad-Rock, And Run-DMC
The animated 'Public Enemy Number Won' follows the group's latest album.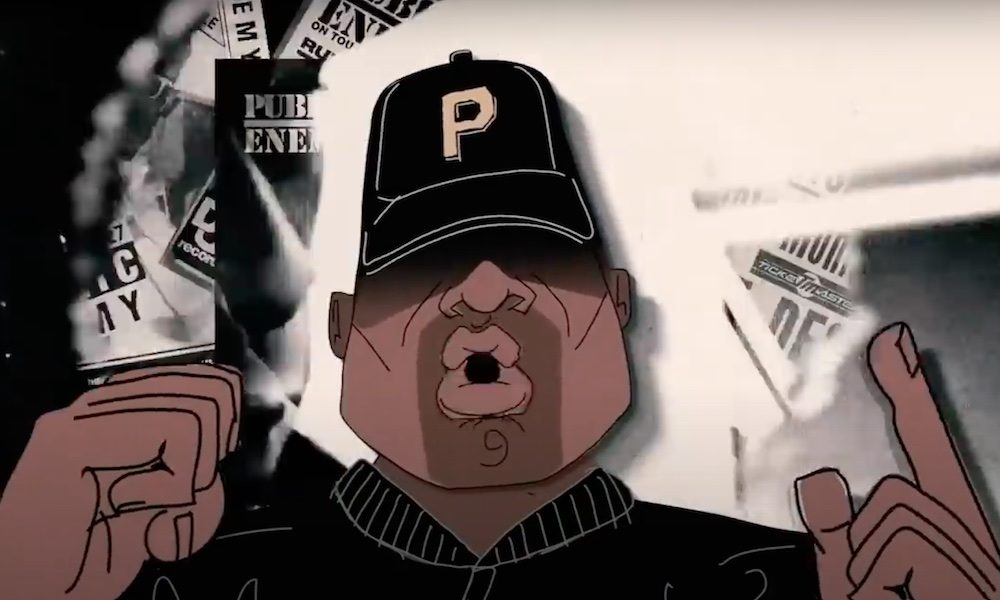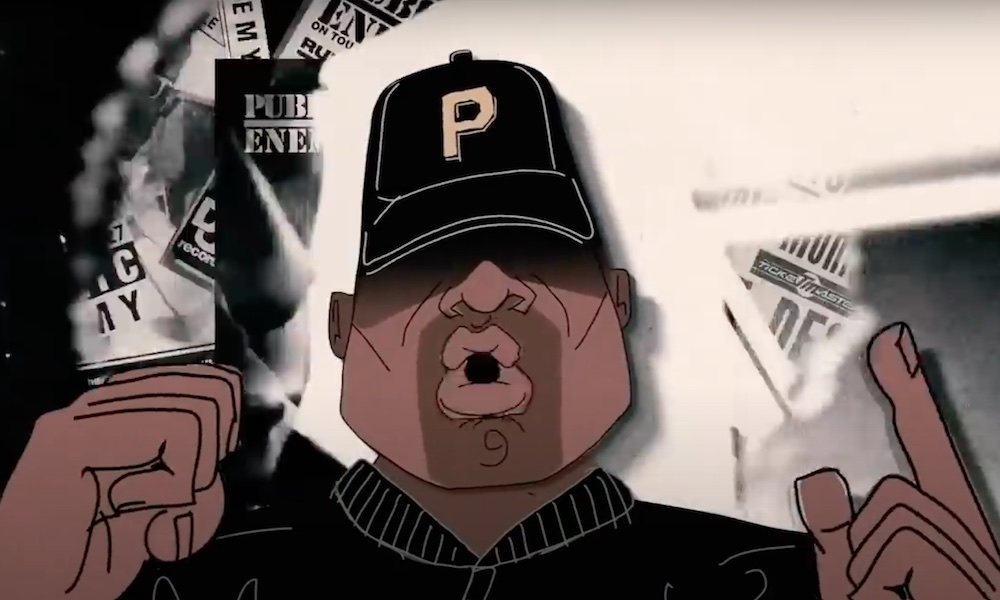 Fans of Def Jam's early years will appreciate Public Enemy's nostalgic, animated visual for "Public Enemy Number Won." The track, which features contributions from Run-DMC, as well as Mike D and Ad-Rock of the Beastie Boys, is the latest cut off their new album What You Gonna Do When the Grid Goes Down?
"The song is an homage to 'Public Enemy No. 1' and that moment in time," explained Chuck D in a statement, referring to the group's first single, off their highly influential 1987 debut, Yo! Bum Rush the Show. "The Beastie Boys and Run-DMC were playing it all the time and Rick Rubin kept coming at us to sign with Def Jam. So it's my way of bringing it all back together again."
Behind the animated rappers, viewers can catch a variety of vintage tour posters, tickets, photos, and more – showing the crossover and comradery of the three Def Jam acts in their early years together.
The visual closes with an homage to Run-DMC's Jam Master Jay, who died in 2002, and the Beastie Boys' MCA (Adam Yauch), who lost his battle to cancer in 2012.
"Public Enemy Number Won" follows the politically-charged animated visual for "Grid" featuring Cypress Hill and George Clinton.
Released in September, What You Gonna Do When the Grid Goes Down? Marks Public Enemy's 15th studio album and their first LP with Def Jam since 1998's He Got Game. The record features an all-star cast of guests, including the likes of YG, Ice-T, Nas, and The Roots' Black Thought and Questlove, in addition to the artists listed above.
A best-seller in the US and UK (where the album hit No.2 on the R&B charts), What You Gonna Do When the Grid Goes Down? also received a warm reception from critics. AllMusic praised that "it's the sound of a band summoning their strengths with a hint of sentiment to figure out how to deal with a world gone mad." Paste, meanwhile, declared that "Public Enemy's sharp return just in time to moderate the revolution is one of few bright spots in a s__t-show of a year."
What You Gonna Do When the Grid Goes Down? is out now and can be bought here.