Still 'The Dude': Quincy Jones' 1981 Classic Gets Color Vinyl Treatment
The album was an unforgettable platform for the production and arranging genius of 'Q' and his guests.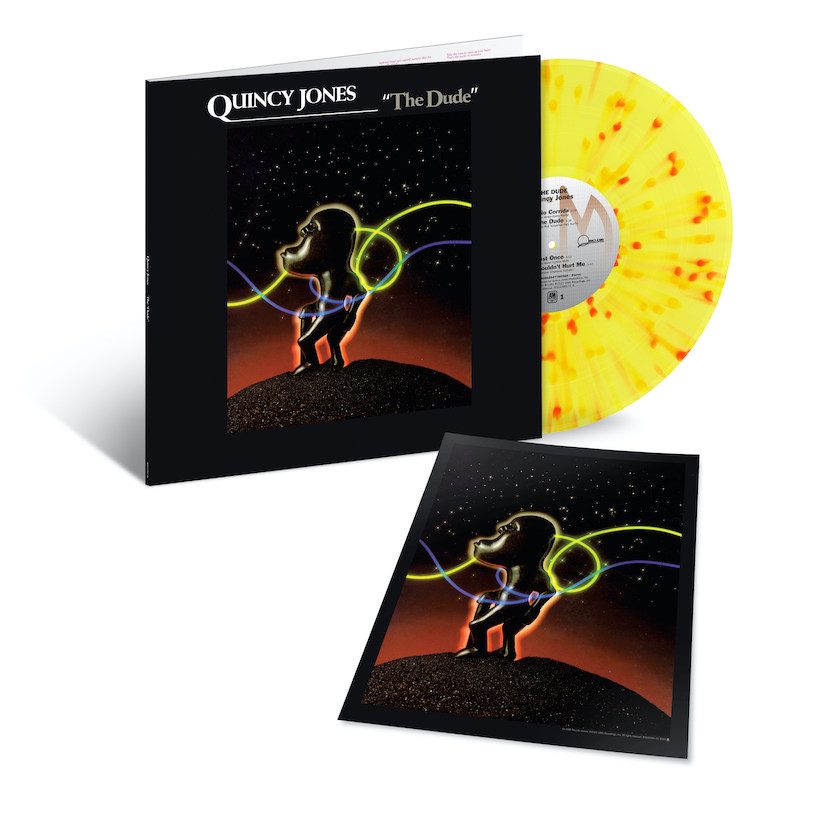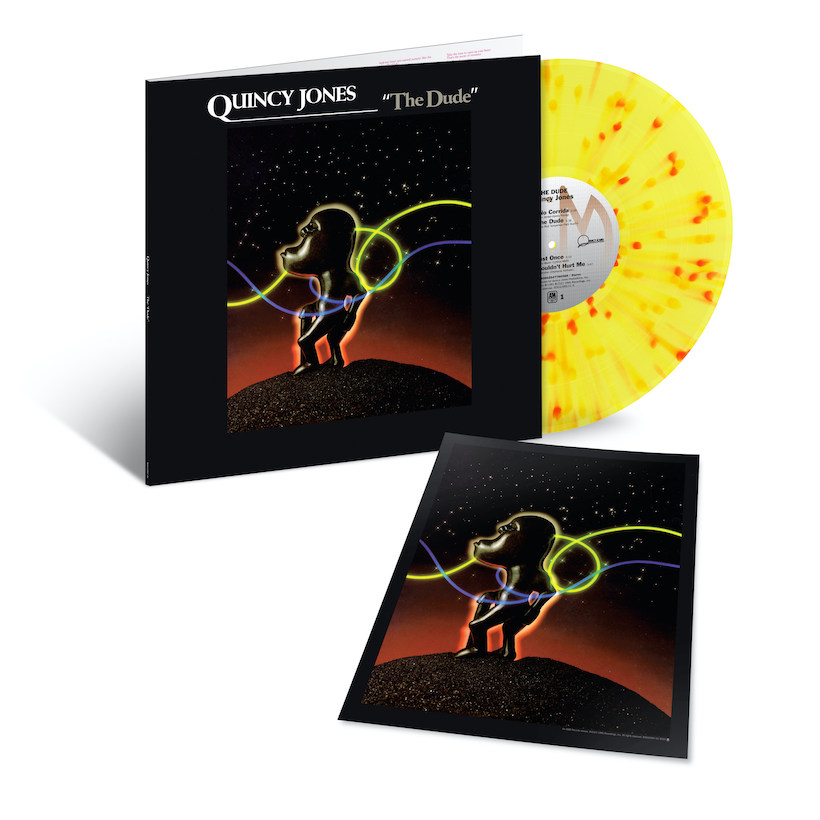 Quincy Jones' triple Grammy-winning 1981 album The Dude is available from today (18) via IGA/A&M/Urban Legends in a limited edition, 40th anniversary reissue.
This memorable, hit-filled set, which showcased a cast of celebrated vocalists and musicians, is now available in yellow vinyl with red/orange splatter, with a lithograph of the iconic album art, a gatefold jacket with foil finish, and newly remastered audio. A standard edition single LP is also out now, featuring a tip-on gatefold jacket and newly remastered audio.
The Dude was an unforgettable platform for the production and arranging genius of "Q" himself, and for such contributors as James Ingram, who sang lead on "One Hundred Ways" and "Just Once." Both were substantial US pop and R&B chart hits that went Top 5 in the adult contemporary format.
The further single "Razzmatazz," featuring Patti Austin, became Jones' biggest UK hit, and Austin also sang on another of the LP's signatures, Stevie Wonder's "Betcha Wouldn't Hurt Me." Dune, aka Charles May, was the featured vocalist on the record's first hit "Ai No Corrida," written by Chas Jankel (of Ian Dury and the Blockheads) and seasoned pop composer Kenny Young.
The album reached No.10 in an epic 80-week run on the Billboard chart, was certified platinum and was a major winner at the 1982 ceremony, for Best Instrumental Arrangement (for "Velas"), Best R&B Performance by a Duo or Group with Vocal (for the title track), Best R&B Performance, Male ("One Hundred Ways"), and Best Instrumental Arrangement (Accompanying Vocalists) for "Ai No Corrida." Jones also won Producer of the Year.
"One day," remembered Jones, "Henry Mancini and I were at an art gallery on Wilshire Blvd., and I saw a sculpture that just called out to me. It said, 'Hey man, take me home. I want to be an album, I want to be a tune.' I didn't question it and bought the statue right then and there, because it had an attitude like I'd never seen before.
"It might sound crazy, but that's what inspired the name of my 1981 album, The Dude, and you can see the silhouette of the sculpture on the album cover. I also found out that the statue actually came from a farm in South Africa.
"The farm wasn't making any profits, so the owner had a sculpting teacher named Fanizani Akuda [a member of the sculptural movement called Shona Sculpture] come and teach his workers how to sculpt, so that they could make a living, and The Dude is one of the sculptures that Fanizani made at the farm. I've had The Dude ever since."
Buy the 40th anniversary editions of The Dude.
The full The Dude tracklist is:
A1 Ai No Corrida 6:18
A2 The Dude 5:35
A3 Just Once 4:32
A4 Betcha' Wouldn't Hurt Me 3:33
B1 Somethin' Special 4:03
B2 Razzamatazz 4:20
B3 One Hundred Ways 4:19
B4 Velas 4:05
B5 Turn On The Action 4:17