Reba McEntire To Open New Restaurant, Bar, And Live Music Venue In Oklahoma
'I'm very excited to be opening a place so close to my roots,' says Reba.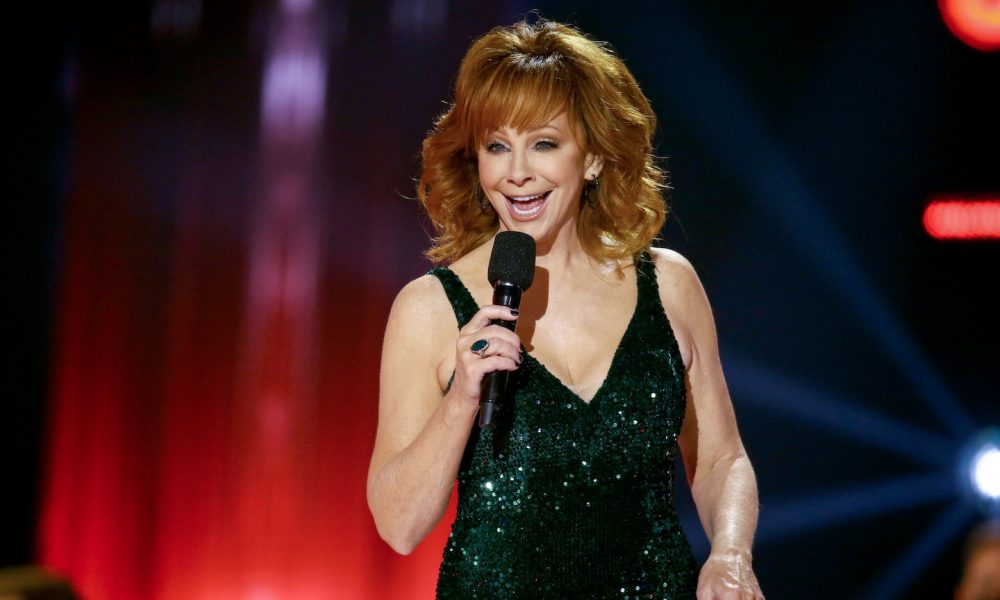 During a show in her home state of Oklahoma this weekend, Reba McEntire revealed she is developing Reba's Place, a restaurant, bar, live music venue, and retail store set to open in Atoka, Oklahoma in 2022.
Reba's Place is being constructed in a century old Masonic Temple, and will feature two stories of dining space that opens up to a central stage which will regularly host live music performances. The style of the venue is influenced by Reba's western heritage and includes a curated collection of memorabilia from the Country Music Hall of Fame member's personal archives. Reba's Place is created in partnership with the Choctaw Nation of Oklahoma and the city of Atoka.
"I'm very excited to be opening a place so close to my roots," shares Reba. "The Choctaw Nation and the city of Atoka are wonderful partners and I can't wait to welcome our first guests to Reba's Place. We are working very hard to create something not only for the local community, but that will also bring in folks from across the country."
As for the menu, Reba's Place is set to include the "Fancy" steak dinner, street tacos, chicken fried steak and Reba's personal favorite, pinto beans and corn bread. The menu also includes scratch-made versions of many of the dishes most popular in the region, alongside favorites from other areas including Nashville, New Orleans, and Mexico.
The retail space will feature a combination of merchandise created just for this new venture alongside established Reba favorites.
Reba recently returned to the road for the Reba: Live In Concert tour, which started on November 26. Guests who have appeared or are set to appear at various dates in the schedule include Brandy Clark, Hannah Dasher, Caylee Hammack, Reyna Roberts, Cailtyn Smith, and Brittney Spencer.
Reba also recently released a three-part box set, Revived, Remixed, Revisited. MCA Nashville didn't plan on making "Does He Love You" an official radio single, but it nevertheless debuted on the Country Airplay chart at No.49. It became McEntire's 72nd entry on that chart since its 1990 inception, easily a record for a female artist.