Watch The New HD-Restored Video For R.E.M.'s 'Electrolite'
The deluxe edition of 'New Adventures in Hi-Fi' comes with two CDs and 1 Blu-ray disc.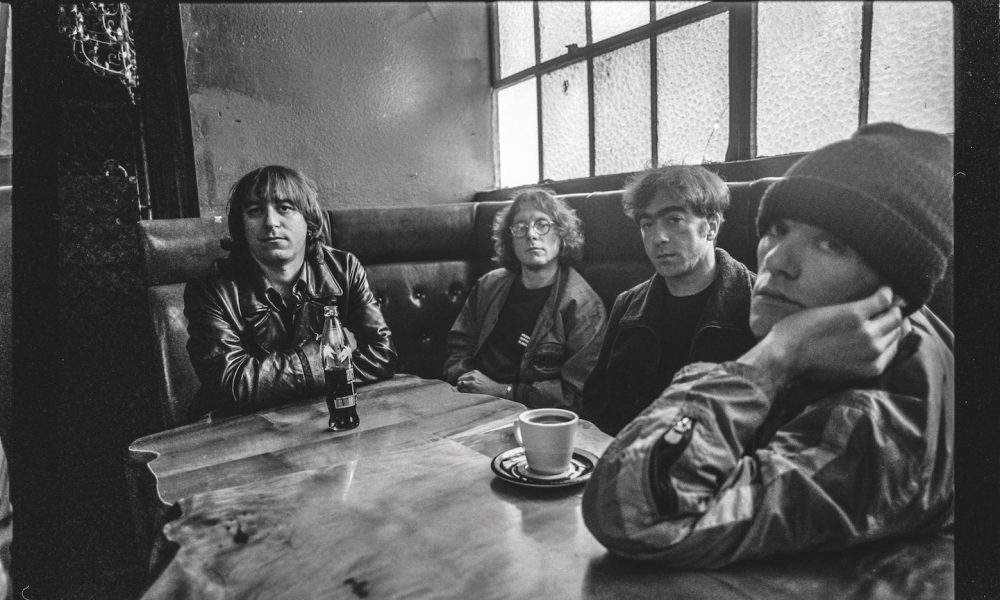 In celebration of the 25th Anniversary Deluxe Edition of R.E.M.'s 1996 album New Adventures in Hi-Fi, out now on Craft Recordings, the band has released a newly HD-restored video for the single "Electrolite."
In the classic surrealist clip, the band is inverted upside down before showing a number of civilians chained to sidewalks and band performances shrouded in fog and haze.
R.E.M. - Electrolite (Official Music Video)
The deluxe edition of New Adventures in Hi-Fi comes with two CDs and 1 Blu-ray disc. Across them is the newly remastered album, B-sides, rarities, "a never-before-released 64-minute outdoor projection film (shown on buildings across five cities in 1996 to promote the album's original release)," and a previously unreleased 30-minute EPK. On top of that, there's a surround sound edition of the album, restored music videos, a 52-page hardcover book, and written reflections from R.E.M. members, Thom Yorke, Patti Smith, and others.
Regarding one of the restored tracks, Thom Yorke said the following: "Now there's a song from the inside, from the other side of the bubble. But because of the way that Michael made his observations, they're weirdly direct, but at the same time he's sort of taking the pieces of a picture frame and smashing it, you know, he's not being specific enough, so that he leaves these gaps, which allow you in in a kind of weird way.
Peter Buck also noted, "'New Test Leper' still may be my favorite R.E.M. song. Funnily enough, that's one that we only played once on the entire tour at soundcheck, and we totally forgot about it. Then Michael said, 'I've got a cassette of this one song I've got lyrics for,' and he played it, and we're like, 'Oh yeah!'"
Upon its initial release, New Adventures In Hi-Fi topped the charts around the world and achieved a peak at No. 2 in the US. It's also the band's most recently released Platinum-certified album.
Buy or stream the 25th Anniversary Reissue of New Adventures In Hi-Fi.