Review: C2C 2017 Delivers Country Heritage & Future Stars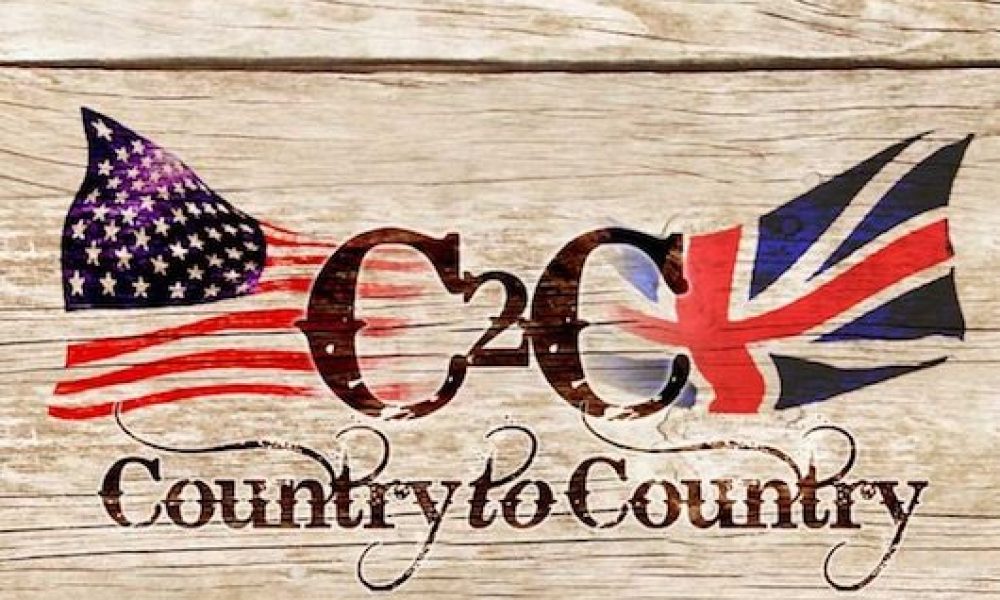 The fifth annual Country to Country Festival, held this past weekend in London, Glasgow and Dublin, enjoyed its greatest success to date, with total audiences in London alone of more than 50,000. It's been confirmed today that the festival will be staged for a sixth time on 9-11 March, 2018.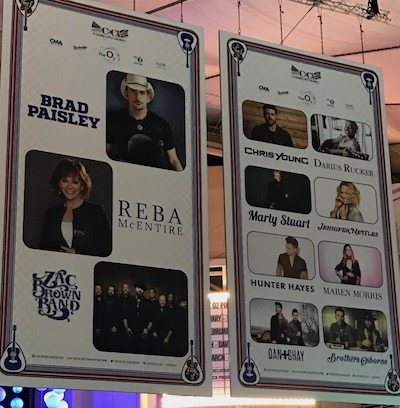 uDiscover was at the London edition of C2C at The 02 for the entire weekend, witnessing a wide array of fine performances by major current country stars, revered heritage acts and brand new names. Raising the curtain, as always on the Thursday evening (9) going into the long weekend, was the CMA Songwriters Series night, at which a line-up of revered country singer-songwriters performed some of their best-known material in an intimate and collective setting, at The 02's Indigo venue.
The evening was hosted by Kristian Bush, whose relatively recent solo debut was preceded by his years of multi-million-selling success as one half of Sugarland. He was joined by Drake White, in the first of multiple appearances on this debut visit that made him perhaps the most powerful breakthrough artist of this entire C2C; by Maren Morris, returning in triumph after an early visit in 2016 and her subsequent Grammy-winning success; and by multiple CMA Award-winners Liz Rose (co-writer of so many of Taylor Swift's country hits, Little Big Town's 'Girl Crush' and many others) and Mac McAnally, the eight-time winner of the CMA for Musician of the Year.
The presence of Bush's Sugarland partner Jennifer Nettles, who opened the Main Stage on Friday, led to repeated rumours of a reunion that didn't materialise. But her set included solo material, the duo's 'Stay' and a cover of Tears For Fears' 'Everybody Wants To Rule The World.' Rising names Chase Bryant and Cam adorned Friday's acoustic Yamaha Music Stage in the arena and there were powerhouse performances from Chris Young (joined for their country airplay chart-topper 'Think Of You' by Cassadee Pope) and returning headliner Brad Paisley, who was in turn accompanied by Young on 'I'm Still A Guy.'
On Saturday, young artists who enhanced their names at the various Festival Stages around The 02 included Jarrod Dickinson at the Big Entrance, Temecula Road at the Roadhouse and Logan Brill in the newly-installed Fans Lounge atop the All Bar One outlet. McAnally, meanwhile, drew an appreciative response from the Roadhouse crowd for both his warm material and his self-deprecating humour.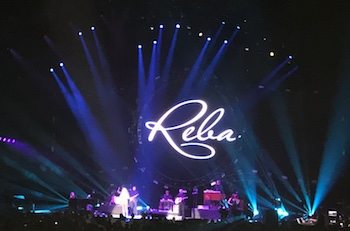 In the arena on Saturday evening, there were Yamaha Music Stage showings by Pope as well as Seth Ennis and Bailey Bryan. Country radio favourites Dan + Shay opened the Main Stage, followed by a rocking set from Hunter Hayes, then Darius Rucker delivered an indefatigable set and Reba McEntire sang hit after country hit with time-honoured expertise, on her first European visit in many years.
Sunday's arena bill had second-stage appearances by White, with his powerful, gospel-soul-tinged vocals, as well as Jana Kramer and British-born Nashville resident Lucie Silvas. Brothers Osborne (whose John Osborne is Silvas' husband) were hugely well-received at their first C2C and Morris confirmed her status as a new country figurehead, crowned with the now-anthemic 'My Church.'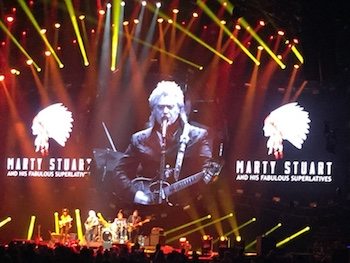 For many, one of the most exciting prospects was the appearance of a man who both chronicles and is a key part of country's very heritage, Marty Stuart. Both on catalogue material and tunes from his outstanding new Way Out West album, he and his debonair band the Fabulous Superlatives delighted existing fans and captivated many new ones.
The Zac Brown Band, who like Paisley were on their second headlining appearance after playing C2C 2014, closed the festival with a typically eclectic showing. It embraced the brand new 'Real Thing,' catalogue jewels such as 'My Old Man' and 'Homegrown' and covers stretching from the Charlie Daniels Band's 'The Devil Went Down To Georgia' to Queen's 'Bohemian Rhapsody,' not to mention guest appearances by both Stuart and White. The crowd cheered them home, clearly wishing that such a rich recipe of country fare could be served all the time.
Format:
UK English