Richard Carpenter Interprets His Carpenters Favorites For New 'Piano Songbook'
Carpenter brings his unique interpretations to some of the most beloved melodies in the entire pop canon.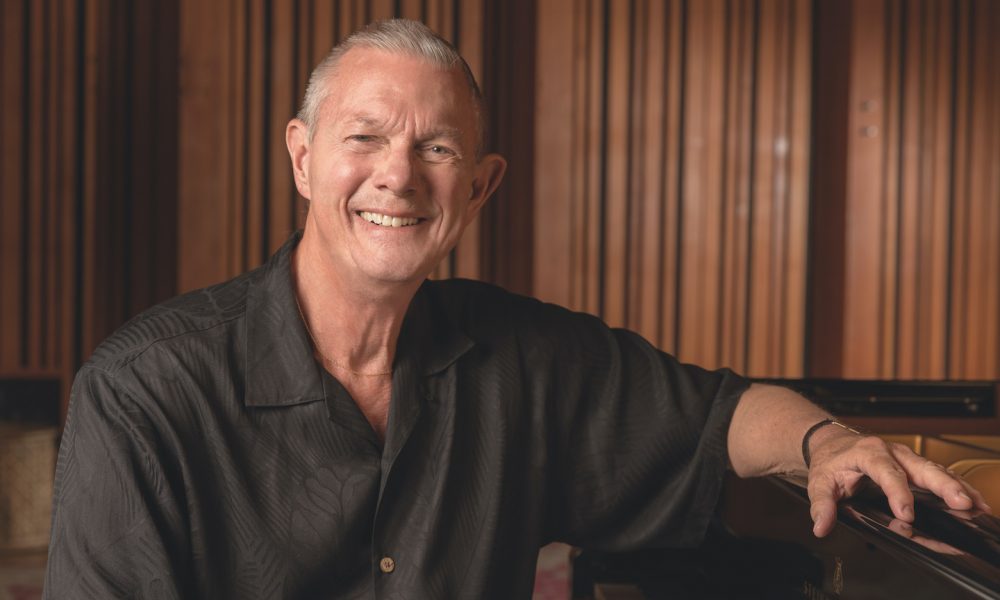 Richard Carpenter has announced the October 22 release via Decca Records of Richard Carpenter's Piano Songbook. The album features the revered musician, producer, songwriter, and arranger interpreting hits and personal favorites from the much-adored catalog of the Carpenters on solo piano.
Carpenter brings his unique interpretations to some of the most beloved melodies in the entire pop canon, including such enduring hits by sister Karen and himself as "Close to You," "Yesterday Once More," "Top of the World," "We've Only Just Begun," and "Rainy Days and Mondays."
Other much-loved songs that he presents from a catalog that has sold over 120 million records worldwide include "I Won't Last a Day Without You," "I Need To Be In Love," and "The Rainbow Connection." He also offers a medley featuring "Sing," "Goodbye to Love," "Eve," and "Rainy Days and Mondays."
Says Carpenter of the new project: "I've not only been into music since I was a kid, but records as well, and everything to do with them. In the late forties and early fifties, the Big Three labels were: Columbia, Victor, and Decca…Bing Crosby was on Decca!
"When the label asked if I might be interested in recording an album of Carpenters songs on solo piano, I could only think of my Mom and Dad, and what an enormous compliment this was to their son, who never wanted to practise.
"But this was a challenge. For somebody who likes to turn everything into a production, like our records, to adapt them for solo piano was a tall order, but the piano is a remarkable instrument, with a remarkable range, and I believe I've given the songs chosen a fairly good reading."
Introducing… Richard Carpenter's Piano Songbook
The announcement of the album is accompanied by two short video clips giving a flavor of the Piano Songbook. In one, Richard describes how the strong melodies of the indelible originals informed and supported his approach to the new record. In the other, he reminisces about the history and construction of "(They Long To Be) Close To You," the art of creating a memorable melody and how he adapted the song for its new piano-led interpretation.
Richard Carpenter's Piano Songbook casts an inspiring new light on the catalog of one of the most successful and globally admired of all recording acts, who combined Karen Carpenter's beautifully distinctive contralto vocals with Richard's warm and encompassing harmonies, arrangements and compositions.
The definitive biography of the duo, Carpenters: The Musical Legacy (Princeton Architectural Press) is published in the same week as the new album, on October 19. Their story is told for the first time from the perspective of Richard Carpenter, based on over 100 hours of exclusive interviews. It features some 200 photographs from Richard's personal archive, many of them never published.
Pre-order Richard Carpenter's Piano Songbook, which is released on October 22.
The full tracklist is:
Side One
1. Close To You
2. Medley: Sing, Goodbye to Love, Eve, Rainy Days and Mondays
3. I Won't Last a Day Without You
4. For All We Know
Side Two
1. Yesterday Once More
2. I Need to Be In Love
3. The Rainbow Connection
4. Top of the World
5. We've Only Just Begun