Deluxe Limited Edition Set Of Robbie Robertson's 'Sinematic' Out Now
The 13-song set is accompanied by a 12" x 12" casebound 36-page hardcover book featuring Robertson's custom-made artwork.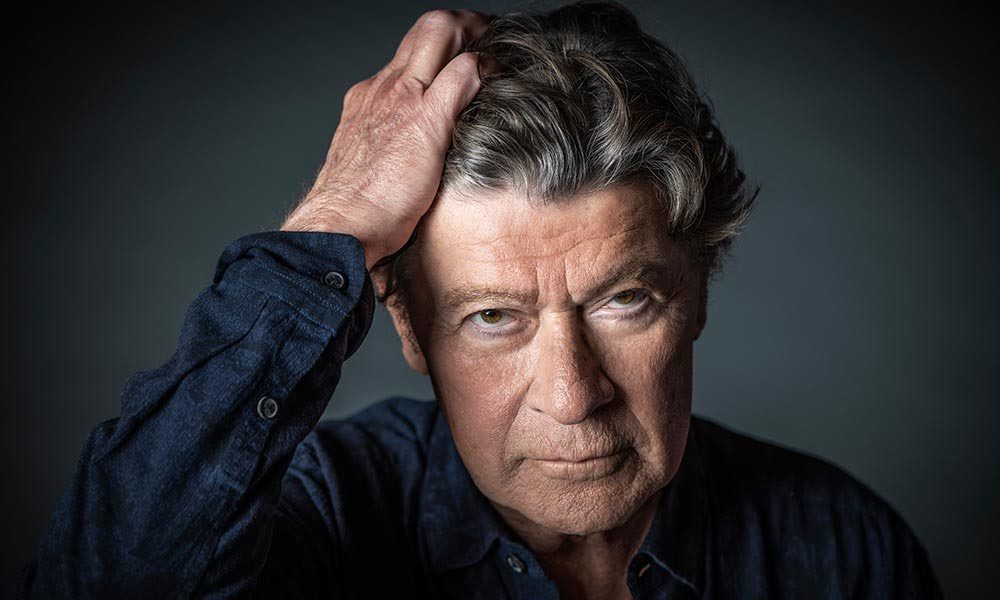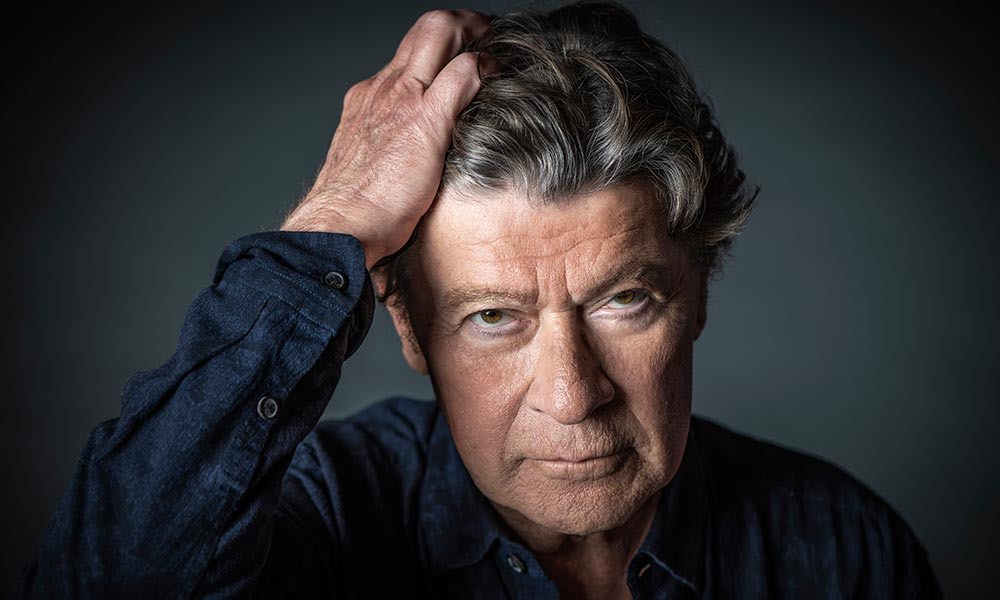 Robbie Robertson's much-lauded Sinematic, his first new album in eight years, is now available in a lavishly-presented, audio-visual deluxe edition. The 13-song set appears on CD and on two 180 gram vinyl discs, accompanied by a 12" x 12" casebound 36-page hardcover book which features the artwork that was custom-made by Robertson for each track.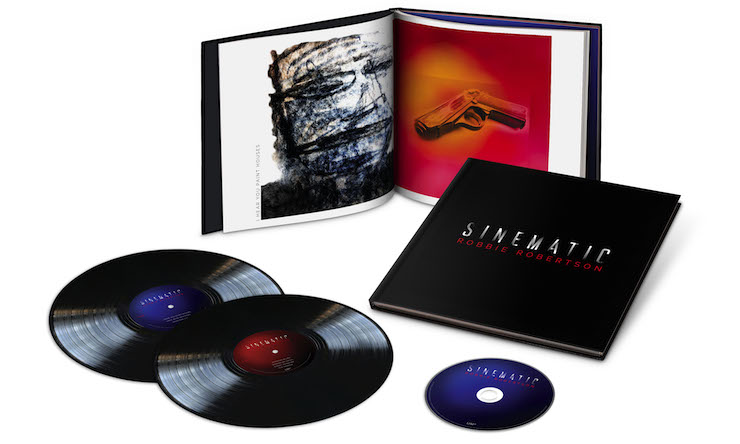 The suite of multi-media images, which include a series of striking portraits and abstract art, draw the listener even more deeply into the framework and atmosphere of the songs. They depict the new work in an expressive series that ranges from expressionist paintings to experimental photography.
In one depiction, a photograph of Robertson's Walther 9mm pistol — "the same gun James Bond used," as he says — is drenched in crimson and gold and juxtaposed with a menacing figure. In another image, paint seeps into a textured canvas as if it's been burned into it. The limited edition collector's set is available exclusively at uDiscover Music.
There's also the opportunity for fans to own a piece of Robertson's artwork. Four of the images named after songs on Sinematic — the album cover, 'Beautiful Madness,' 'Shanghai Blues' and 'Walk In Beauty Way' — are available for purchase as archival-quality, framed canvas prints. Each is in a strictly limited run of 100. View and order the images here.
The Sinematic album, released in its regular edition on 20 September, was inspired in part by Robertson's film score writing and recording for Martin Scorsese's similarly-acclaimed crime epic The Irishman. Rolling Stone described the Canadian master's new work as "an album of story-songs set to the sort of diaphanous blues-rock that characterises Robertson's expansive film music." Mojo added that "everything on Sinematic is huge, layered, expertly grooved and overladen with Robertson's parched voice."
The deluxe edition of Sinematic can be bought here.
Format:
UK English