The Rolling Stones Announce Pop-Up Stores In Several UK Venues
Rock icons The Rolling Stones have announced a series of pop-up stores which will see some of their most famous outfits on display in selected UK outlets.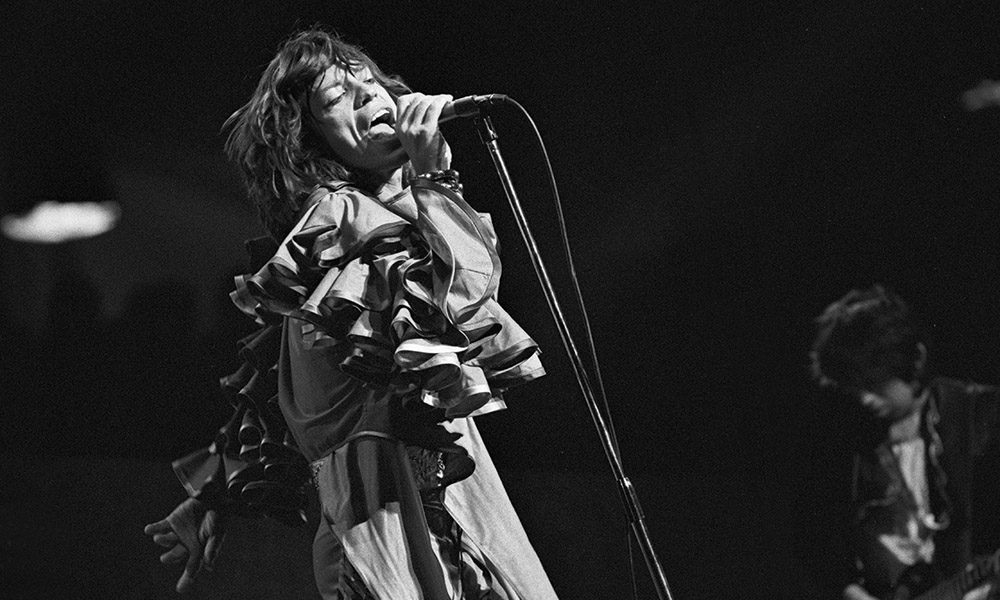 The Rolling Stones have announced details of several pop-up stores across the UK that will see some of their most famous outfits going on display.
The rock icons, who begin a massive UK tour later this month, will launch the Corner Shop installation at Selfridges stores in London, Manchester and Birmingham.
For three weeks from 14 May, these pop-up stores will give fans the chance to see iconic stage wear including a green oak leaf sequin jacket worn by Mick Jagger at Glastonbury in 2013, and a denim jacket worn on the Steel Wheels US tour in 1989.
Other notable items include an ostrich feather cape designed by the late L'Wren Scott and a matador-style jacket designed by Balenciaga. Fans can also get their hands on bespoke merchandise bv brands including Comme De Garcons and Levi's, as well as hand painted Schott leather jackets.
The Rolling Stones - Start Me Up - Official Promo
Meanwhile, Mick Jagger recently announced that he's working on new music from the Stones, although it isn't clear if we'll get to hear it when the band hit the road this summer.
"I am writing at the moment," he told Irish newspaper The Independent in a recent interview.
Questioned as to whether his ideas would be part of a solo release or Stones record, Jagger replied: "I'm just writing. It is mostly for the Stones at the moment."
He added: "I don't really think about what I have written, much. I just keep ploughing forward, really."
The Rolling Stones play the following shows in the UK and Ireland:
Thursday 17 May 2018: Dublin Croke Park Stadium
Tuesday 22 May 2018: London Stadium Olympic Park
Friday 25 May 2018: London Stadium Olympic Park
Sunday 29 May 2018: Southampton St Mary's Stadium
Friday 2 June 2018: Coventry Ricoh Stadium
Tuesday 5 June 2018: Manchester Old Trafford Football Ground
Saturday 9 June 2018: Edinburgh Murrayfield
Friday 15 June 2018: Cardiff Principality Stadium
Tuesday 19 June 2018: London Twickenham Stadium.
Explore Our Rolling Stones Artist Page. 
Format:
UK English