Ryland James Reveals His Love Of Lewis Capaldi In Life Is Beautiful Interview
The young Canadian's recent single 'In My Head' has rapidly been establishing his reputation.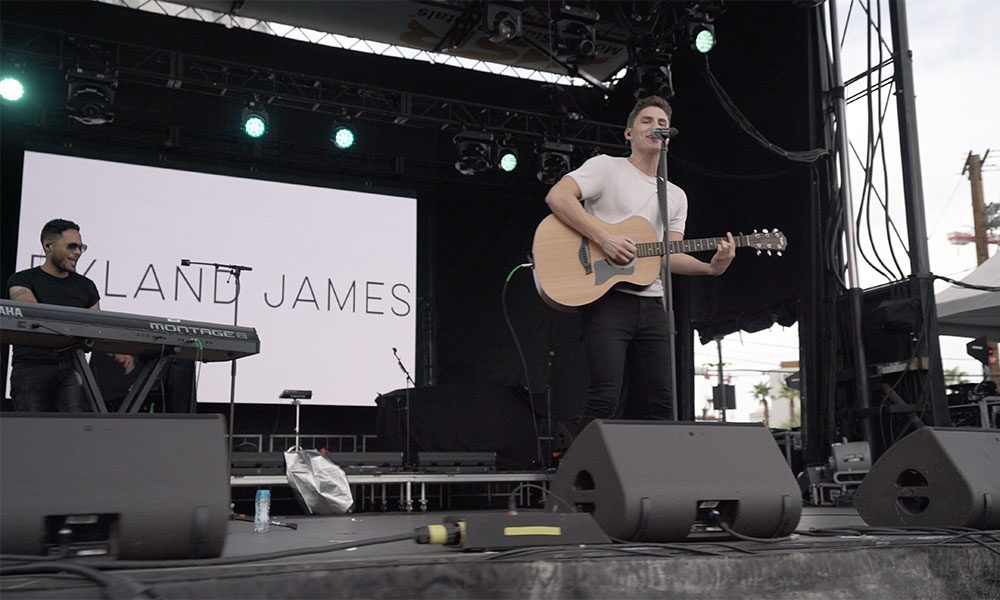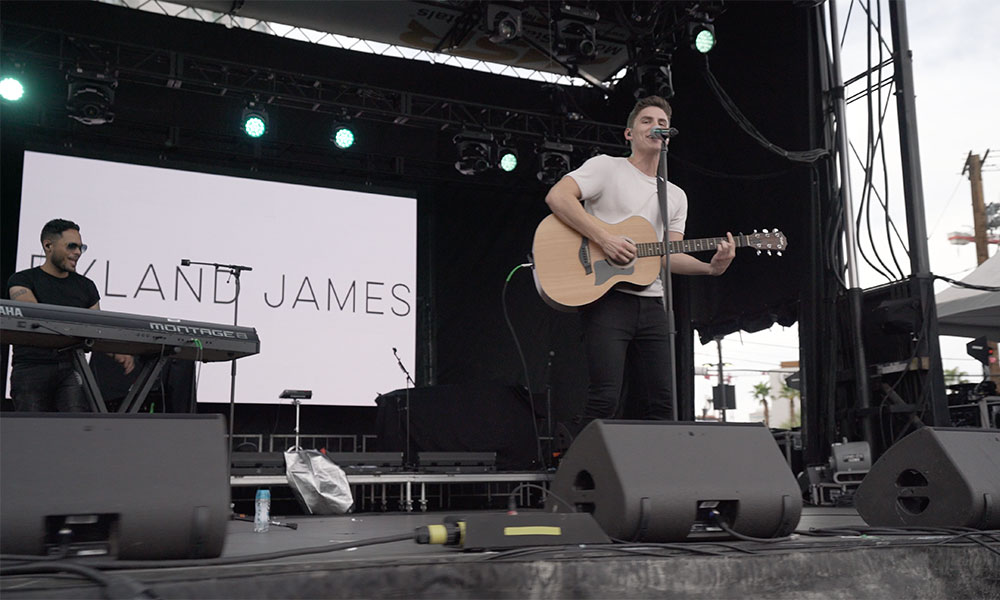 People often say they love music from an early age, but Ryland James started singing almost as soon as he could talk. Inspired by everyone from vocal powerhouses such as Michael Bublé and Josh Groban to pop titans Justin Bieber and Michael Jackson to soul favourites Whitney Houston and Aretha Franklin, the young Canadian consumed music voraciously and honed his voice in the process.
Attracting considerable praise for his musical fusion of gospel roots, gritty soul, and anthemic pop, James' 2019 single 'In My Head' has been establishing his reputation. In this exclusive interview filmed at the Life Is Beautiful festival in Las Vegas (which you can see in full below), he tells uDiscover Music about the musicians he really admires and what the idea of success really means to him.
Ryland James Interview At Life Is Beautiful 2019, Las Vegas
"Who would I really like to cover, my songs? Oh man, that's a good question", he considers. "Well, I'm in love with Lewis Capaldi's songs and his singing. If he was to cover one of my songs, then I'd be blown away by it!"
The young Canadian may seem a little star-struck by the attention he's grabbing, but he's keeping august company these days. As early as 2016, he was receiving Tweets of encouragement from Shawn Mendes and he's currently on tour in North America with one of his biggest musical influences, Alessia Cara. Can he describe what success really means to him?
"Well, of course selling out stadiums and getting lots of streams is success, but it's only a part of it", he replies.  "What's really important to me is creating music, songs and performances that impact emotionally on people. So whatever the song may be – happy, sad, angry or whatever – I want people to be able to relate to it. If people tell me my music affects them, then I've been successful."
All of which sounds very commendable, but as Ryland James is currently in Las Vegas, the town where anything's possible, what would he spend it on if he suddenly won a large jackpot?
"Oh man," he laughs, "Well, I think firstly I would want to move somewhere I'd enjoy living quietly. Somewhere I could build a studio and support my family too!"
Ryland James - In My Head
Listen to Ryland James' 'In My Head' on Apple Music and Spotify.
Format:
UK English