Seal Sets 'Standards' With New Album Of Timeless Classics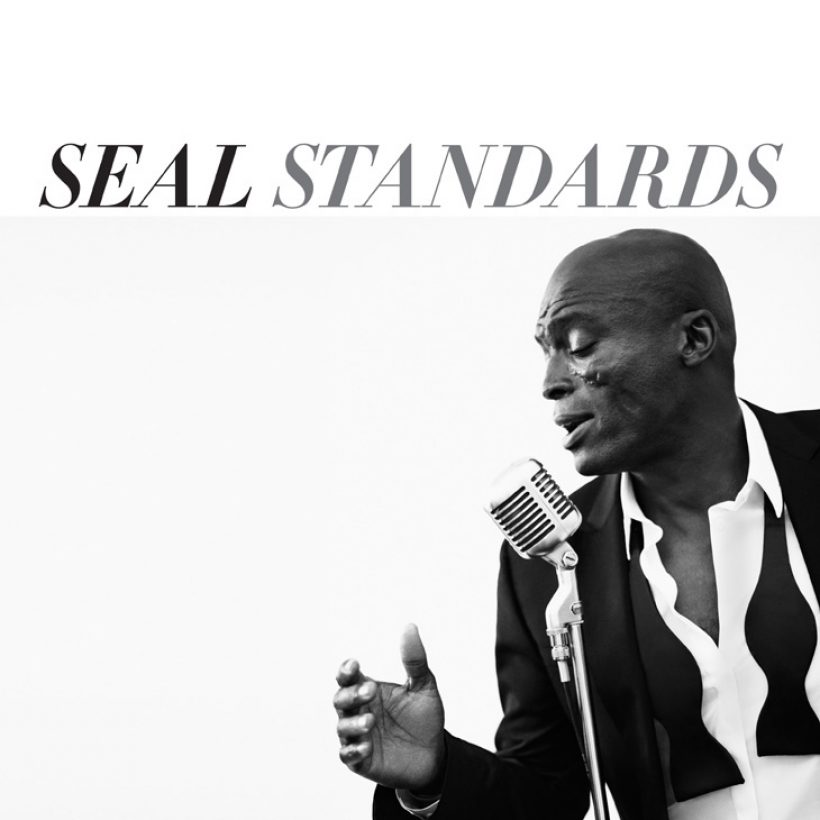 British soul legend Seal returns with his new album, Standards – combining his unique voice with some of the greatest jazz standards and swing classics ever written. An artist who's been at the top of his game throughout his 30-year career, Seal's 10th studio album breathes life into iconic hits, paying tribute to legends including Frank Sinatra, Ella Fitzgerald and Nina Simone. It will be released on 10th November through Decca Records/Virgin EMI.
Seal said: "This is the album I have always wanted to make. I grew up listening to music from the Rat Pack era, so recording these timeless tunes was a lifelong dream. It was a true honour to collaborate with the same musicians who performed with Frank Sinatra and so many of my favourite artists, in the very same studios where the magic was first made – it was one of the greatest days of my recording career."
Seal's new album brings the glamour of Old Hollywood straight to the present. It is a natural successor to his series of soul records, made a decade ago which sold over 5 million copies around the world. Standards hears Seal's signature, velvety warm vocals bring to life classics made popular by Frank Sinatra (such as 'Luck Be A Lady', 'I've Got You Under My Skin' and 'It Was A Very Good Year'), Ella Fitzgerald ('I'm Beginning to See The Light') and Nina Simone ('I Put A Spell on You'). Elsewhere, there are lush orchestral moments captured on 'Smile' (Charlie Chaplin) and the Cole Porter gem, 'Love For Sale'.
The unmistakeable richness of Standards is largely down to Seal's choice to collaborate with the very same, legendary musicians who have performed with Frank Sinatra – Randy Waldman (pianist who toured with Sinatra and Paul Anka), Chuck Berghofer (bass player, who had performed with Ella Fitzgerald and Ray Charles) and Greg Fields (drummer who also performed with Quincy Jones and Stevie Wonder).
The making of Standards became a real pilgrimage for the Grammy Award-winning artist. The songs were recorded in the famous Capitol Studios in Los Angeles (the very studio where Frank Sinatra, Dean Martin, Nat "King" Cole and many others have created some of the most treasured music of our time), and United Studios, which was established by Bing Crosby and Frank Sinatra, where the latter recorded It Was A Very Good Year.
In a career spanning three decades, racking up over 30 million records sales worldwide and a string of Grammy, Brit and Ivor Novello awards along the way, Seal continues to shine as one of the world's brightest music stars. His new album is full of musical gems which glisten when brought to life with his stunning voice.
Standards will be released on 10 November. Scroll down to read the full track listing and pre-order the album here.
Standards standard edition CD:
'Luck Be A Lady'
'Autumn Leaves'
'I Put A Spell on You'
'They Can't Take That Away From Me'
'Anyone Who Knows What Love Is'
'Love For Sale'
'My Funny Valentine'
'I've Got You Under My Skin'
'Smile'
'I'm Beginning To See The Light' (featuring The Puppini Sisters)
'It Was A Very Good Year'
Standards deluxe edition CD:
'Luck Be A Lady'
'Autumn Leaves'
'I Put A Spell on You'
'They Can't Take That Away From Me'
'Anyone Who Knows What Love Is'
'Love For Sale'
'My Funny Valentine'
'I've Got You Under My Skin'
'Smile'
'I'm Beginning To See The Light' (featuring The Puppini Sisters)
'It Was A Very Good Year'
'The Nearness of You'
'Let It Snow, Let It Snow, Let It Snow'
'Christmas Song (Chestnuts Roasting)'
Format:
UK English