Watch The Video For Sebastián Yatra's Soaring Version Of Elvis Costello's 'Big Tears' ('Llorar')
Now reimagined as 'Llorar', the track features on the new 'Spanish Model' álbum, out now via UMe.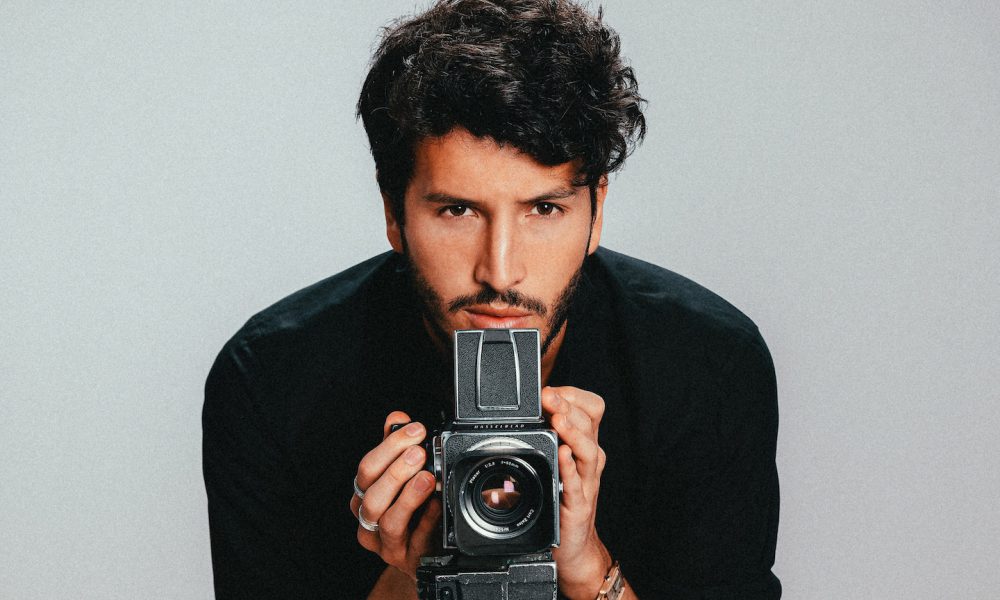 Elvis Costello has shared "Llorar" a new Spanish language version of his song 'Big Tears,", which features on the new Spanish Model album, out now on UMe.
"Big Tears" – or "Llorar" is performed by rising Colombian-born, Miami-bred star, Sebastián Yatra, one of the leading voices in Latin music with the current global hit and "song of the year contender," "Pareja del Año" with Myke Towers.
Yatra puts his singular spin on a Costello song that was originally released as the B-side to "Pump It Up," or as Costello puts, "The place where you smuggled in the songs closest to your deepest feeling and intentions."
He added, "'Big Tears' should have always been on the album, as it was at least equal if not superior to some of the other songs but we always wanted to make 7" inch singles very special by having such a great track on the flip side of a hit record. Yatra's wonderful rendition of the song, only confirms my feeling that the tune is now where it has always belonged."
The song, translated to "Llorar," debuts today with a rousing, retro-chic video directed by award-winning director, Pablo Croce, which features Yatra and his band as window display mannequins brought to life by a young woman (played by Joaquina) who is pulled into the world of Spanish Model while wandering the town. You can check it out below.
Elvis Costello & The Attractions, Sebastián Yatra - Llorar (Big Tears) (Official Video)
Whereas Costello brought a desperate edge to a song, inspired by director Peter Bogdanovich's 1968 motion picture, Targets, Yatra transforms the melodic line, taking the tune from suave to soaring and ringing out with a more hopeful emotion.
"I listened to Elvis Costello's music thanks to my parents," Yatra said. "My voice sounds very different than in my other songs. It's more rock, it helped me to get more confident and not to be scared of screaming or to let out my rawer side. I felt it was very beautiful to sing this in Spanish. I want to thank Elvis for having written this song."
Of Yatra's interpretation, Costello said: "I sing like me. Yatra sings like him. But he in this case has taken on the story of this song in a very interesting direction. It's beautiful, hopeful even joyful. He's never sung anything like this before. It's tremendous what he does. I mean, he must have surprised himself."
Sebastián Yatra is one of the most influential artists in the Latin genre, with a legion of fans and more than 27.5 Million Instagram followers. As the fan-voted Billboard' 'Latin Artist of 2020,' the bilingual talent further proves his status as a leader of Latin music crossing over international lines. Sebastián Yatra is an award-winning, multi-platinum artist who prevails at the top of global charts with his genre-crossing singles which have amassed double digit billions of streams and accumulated millions of monthly listeners on Spotify, landing in the Top 100 most streamed artists on the platform in the United States.
Elvis Costello's daring, first-of-its-kind record, Spanish Model, is out now via UMe. The ever adventurous songwriter and his co-conspirator, the 18-time Grammy and Latin Grammy award-winning producer, Sebastian Krys, have brought together a stunning international cast of some of the biggest Latin rock and pop artists from around the globe to interpret Elvis Costello and The Attractions' classic 1978 album, This Year's Model, entirely in Spanish.
The exciting new incarnation of the album combines newly-recorded vocal performances with Costello and The Attractions' original instrumental performances from the pristine master tapes. Spanish Model retains the spirit and energy of This Year's Model, while revealing even greater instrumental power in the Attractions' playing.
This is a brand new edition of these songs for the present day, for the Spanish-speaking audience or indeed anyone with the willingness to listen again and sense the imagination, integrity, and wit of these new vocal performances, which on several occasions turn the lyrical perspective, inside out and upside down.
Spanish Model exudes the same kind of energy and spirit as the original but with a Latin twist. With 19 featured artists representing 10 countries and territories across the Spanish-speaking world including: Argentina, Chile, Colombia, Dominican Republic, Mexico, Peru, Puerto Rico, Spain, Uruguay, plus several from the United States. The album is truly a global, collaborative affair. Costello's spiky guitars collide with band mates Steve Nieve's carnival-esque keys and the urgent, propulsive rhythms of bassist Bruce Thomas and drummer Pete Thomas, as The Attractions virtually back a host of Latin music legends, contemporary stars and burgeoning artists for a set of thrilling Spanish-language performances imbued with each artist's singular identity and style.
Spanish Model features such artists as: Cami, Draco Rosa, Fito Páez, Francisca Valenzuela & Luis Humberto Navejas (lead singer of Enjambre), Gian Marco & Nicole Zignago, Jesse & Joy, Jorge Drexler, Juanes, La Marisoul, Luis Fonsi, Morat, Nina Diaz, Pablo López, Raquel Sofía & Fuego, Sebastián Yatra, and Vega.
In addition to Spanish Model, This Year's Model has been newly remastered and is now available on CD and 180-gram black vinyl with the addition of "Big Tears" and "Radio Radio." A limited edition version, that pairs both Spanish Model and the new pressing of This Year's Model together as a 180-gram double LP, is available exclusively via Elvis Costello's website, uDiscover and Sound Of Vinyl webstores.