Shania Twain's 'You're Still the One' Gets Remixed for Lays Super Bowl Commercial
The 1997 hit serves as the soundtrack to Paul Rudd and Seth Rogen's enduring (and delicious) friendship.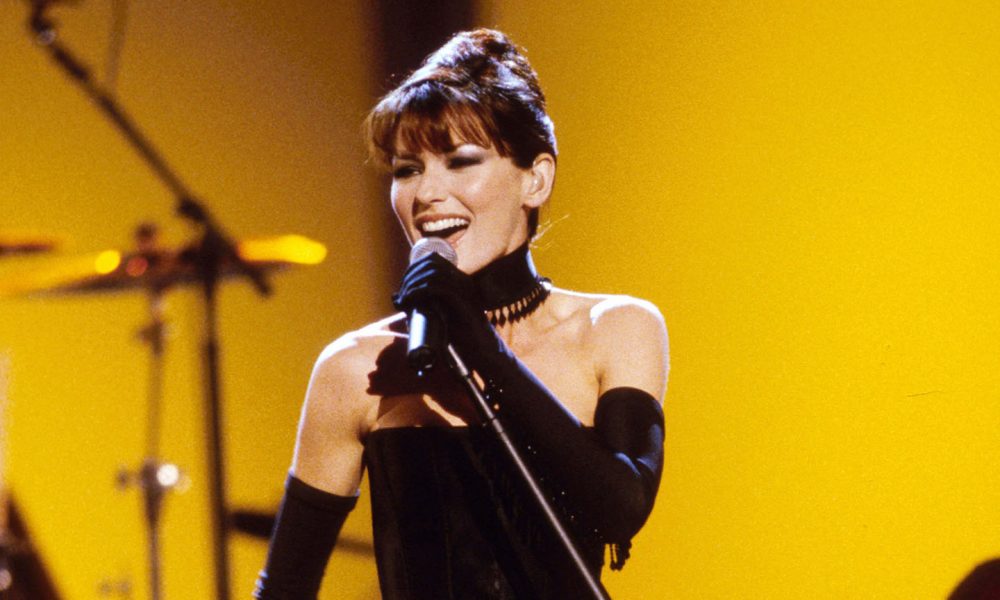 Ahead of Super Bowl LVI this Sunday, Lays has released an epic commercial, starring Seth Rogen and Paul Rudd. The hilarious spot find the actors and real-life friends at Rogan's wedding, where they reflect on some dramatic moments together. On hand in every memory, of course, is a crunchy bag of Lays. Soundtracking the minute-long spot is a freshly remixed version of Shania Twain's enduring hit, "You're Still the One."
Released in 1997, "You're Still the One" marked the third single off Twain's record-breaking third studio album, Come On Over, and became a massive crossover hit for the country star. The song peaked at No.2 on Billboard's Hot 100, and sat there for nine weeks, giving the Canadian singer her first top-ten hit in America. In 1999, it was nominated for four Grammy awards, with two wins in the categories for "Best Country Song" and "Best Female Country Vocal Performance."
The song's stylish, black-and-white music video also propelled Twain to pop stardom, thanks to heavy rotation on MTV and VH1. More than two decades later, the clip has 192 million views on YouTube.
Shania Twain - You're Still The One (Official Music Video)
In 2014, the song saw a resurgence when Twain re-imagined it as a collaboration with Brazilian singer Paula Fernades. A few years later, Harry Styles and Kacey Musgraves proved the track's timeless appeal, by covering "You're Still the One" while on tour together in 2018.
Commenting on the cover during a 2022 interview with Apple Music's Home Now Radio, Twain said, "I'm really a big fan of Harry Styles, and he's apparently a fan of mine as well. He likes to sing 'You're Still The One', and he performs it sometimes in his show, his live show, which is really cool and a huge compliment."