Skip Marley Recruits Popcaan For Club-Ready New Track, 'Vibe'
''Vibe' is a feeling, a whole spirit and energy. A movement that brings light and life. It's about being alive!,' says Marley.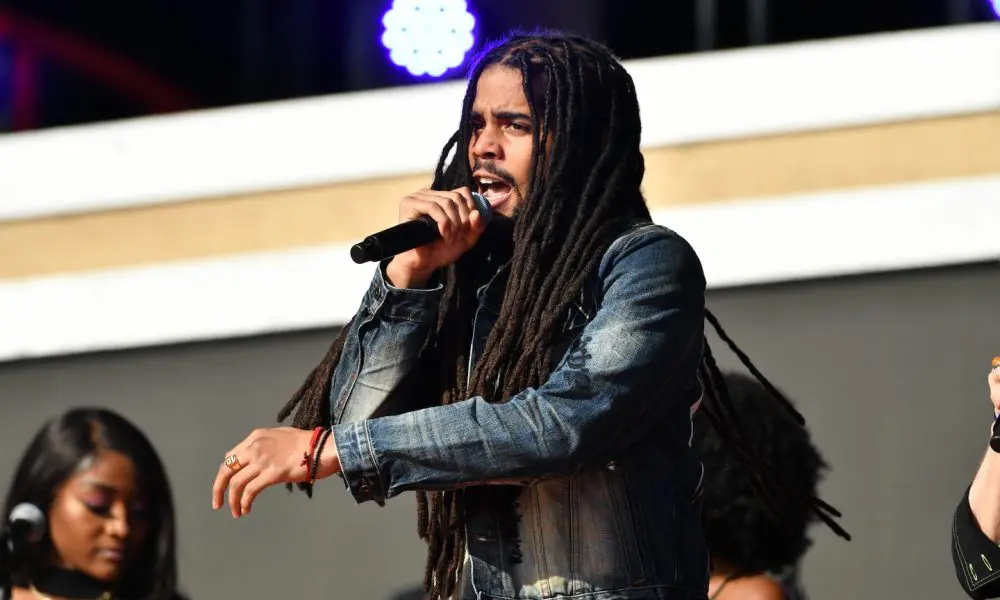 Chart-topping two-time Grammy-nominated Skip Marley sets the scene for his next long-play project with the sizzling track, "Vibe" featuring Jamaican reggae artist Popcaan.
"Vibe," produced by Rykeyz (who also produced "Slow Down"), is sure to activate every listener's highest vibrations with its fun, feel-good dance riddim. The track is available today via Tuff Gong/Island Records. Skip is currently in the studio gearing up to release more music.
Skip Marley - Vibe (Lyric Video) ft. Popcaan
Of the new track, Skip Marley states: "Vibe is a feeling, a whole spirit and energy. A movement that brings light and life. It's about being alive!"
"Vibe" follows the release of the Higher Place anniversary vinyl, a special one-year anniversary expanded limited edition vinyl LP of his debut EP originally released August 28th, 2020. The limited-edition vinyl comes in a special beige tone with the song lyrics printed on the inner sleeve.
Skip's current round of shows began with a headlining performance at the BRIC Celebrate Brooklyn! Festival (at Prospect Park Bandshell) on August 13th, followed by the 10th annual all-star 24-hour Global Citizen Festival broad­cast (September 25th) where he performed in a lineup of talent paying homage to his legendary late Grandfather Bob Marley and will wrap up back in Brooklyn on October 21st at the 2021 Lights On Fest (curated by H.E.R.) at Barclays Center.
In the spring 2020, "Slow Down," now RIAA certified gold, with over 70 million global streams, became the quickest and biggest-streaming song in Marley family history, and elevated Skip to over 200 million global artist streams. It was the first time a Jamaican-born artist reached the No.1 spot on the Billboard Adult R&B chart. At the same time, Skip became the first Jamaican-born solo artist inside the Top 15 on Billboard's R&B/Hip-Hop Airplay chart in nearly a decade and a half (since Sean Paul and Keyshia Cole in 2006, "When You Gonna Give it Up to Me"). Marley will be bringing his higher vibrations to Austin City Limits music festival this weekend.