Skip Marley Celebrates One Year Anniversary Of 'Higher Place' With Vinyl Edition
The project is out August 13.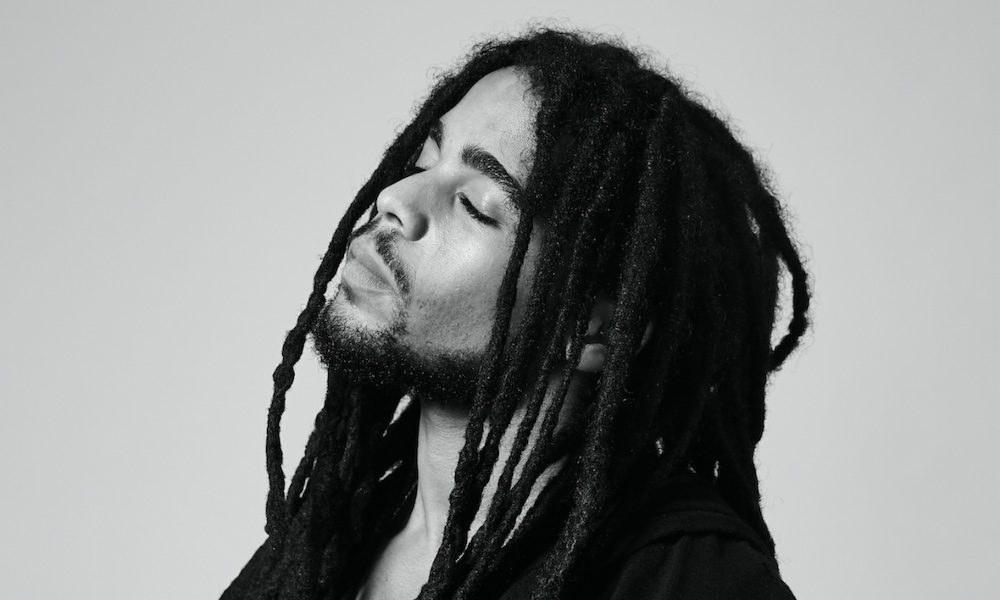 Chart-topping two-time GRAMMY-nominated Skip Marley has ample reason to celebrate, as he sets his first live show dates starting August 13 at Prospect Park in Brooklyn and wrapping in the Fall at Austin City Limits – and as Tuff Gong/Island Records prepares a special one-year anniversary expanded limited edition vinyl LP of Higher Place, his debut EP originally released August 28, 2020. The project is out August 13.
Higher Place contains wall-to-wall classics. There's Skip's history-making No.11 global hit "Slow Down" with GRAMMY Award-winning artist H.E.R.; "Make Me Feel" featuring fellow Miami hitmaker Rick Ross and Ari Lennox; and "No Love" which Skip worked on with Betty Wright, legendary mentor and Miami family friend, whose gritty reggae vibe samples Wu-Tang Clan's "Tearz," a track from their first LP, Enter The Wu-Tang (36 Chambers).
Skip Marley, H.E.R. - Slow Down
The Marley family imprint is also on the record's opening title track, "Higher Place," a virtual duet with music legend Bob Marley (1945-1981, Skip's grandfather); and "That's Not True," a collaboration featuring Damian 'Jr. Gong' Marley (Skip's uncle). Higher Place is now expanded to album-length with the addition of two bonus track remixes: "Slow Down" (Afrobeat Remix) featuring DaVido & Oxlade; and "Make Me Feel" (Dub Mix) featuring Ari Lennox.
In the spring of 2020, "Slow Down," with over 70 million global streams, became the quickest and biggest-streaming song in Marley family history, and elevated Skip to over 200 million global artist streams. It was the first time a Jamaican-born artist reached the No.1 spot on the Billboard Adult R&B chart. At the same time, Skip became the first Jamaican-born lead artist inside the Top 15 on Billboard's R&B/Hip-Hop Airplay chart in nearly a decade and a half (since Sean Paul and Keyshia Cole in 2006, "When You Gonna Give it Up to Me").
Pre-order Higher Place One Year Anniversary Vinyl.
Higher Place One Year Anniversary Vinyl Tracklist:
1. "Higher Place" featuring Bob Marley
3. "Make Me Feel" featuring Rick Ross & Ari Lennox
2. 'Slow Down" with H.E.R.
4. "My World"
5. "Faith"
6. "No Love"
7. "That's Not True" featuring Damian Jr. Gong' Marley
Bonus tracks:
8. "Slow Down" (Afrobeat Remix) featuring DaVido & Oxlade
9. "Make Me Feel" (Dub Mix) featuring Ari Lennox