Pusha T, Ari Lennox, And Rico Nasty Discuss DMV Music With Spotify
The musicians discussed their history with music in the D.C., Maryland, and Virginia areas.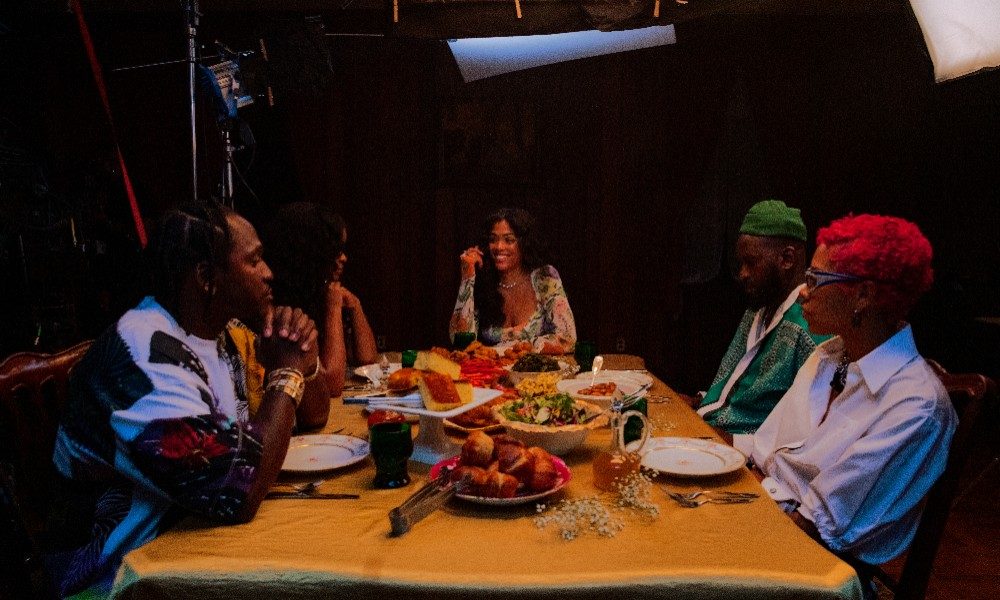 For Spotify's Sunday Dinner, Pusha T, Ari Lennox, Anwan "Big G" Glover, and Rico Nasty joined Spotify's Black Music Editor, Domo Wells for a conversation on music from the DMV, the area celebrated in the rap world that consists of Washington D.C., Maryland, and Virginia.
Spotify's Sunday Dinner is a documentary film series dedicated to bridging regional gaps and celebrating influences that define a region's sound and aesthetic with native Black artists who continue to innovate it. Throughout the video, the artists discuss the impact their music has had on their hometown, and the world, and what's next to come from DMV.
Frequency Sunday Dinner: DMV | Full Documentary
On growing up in the DMV, Ari Lennox discussed getting her start in the church choir and the difficulties it came with that were necessary for her growth, sharing, "That's literally DMV, it's not easy but you need that s__t."
Pusha T discussed his experience moving to Virginia and the deep influences of growing up in a melting pot has had on his music, saying, "I believe in the area as a whole, Virginia, DC, Maryland. When you think about it, and you think about all the music and talent that comes from this area… we all broke elsewhere. We don't have a chitlin circuit for ourselves."
Rico Nasty spoke out on the lack of music programs available in the education system but says, "It's important to highlight the DMV music scene because I'm proud of where I come from and I want the world to be a part of the musical revolution happening. So many new artists deserve ears."
Anwan "Big G" Glover shouted out the new artists such as Griff, 3ohBlack and more, carrying the torch for DMV. His final remarks were especially poignant, as he stated, "We just trying to bring those lights right to our city. We have everything here, we just have to push, and it starts right here at this table."
Listen to the best of Pusha T on Apple Music and Spotify.