Best Pusha T Songs: Hip-Hop Essentials
One of the most talented MCs to ever emerge from Virginia, Pusha T's discography is one-of-a-kind.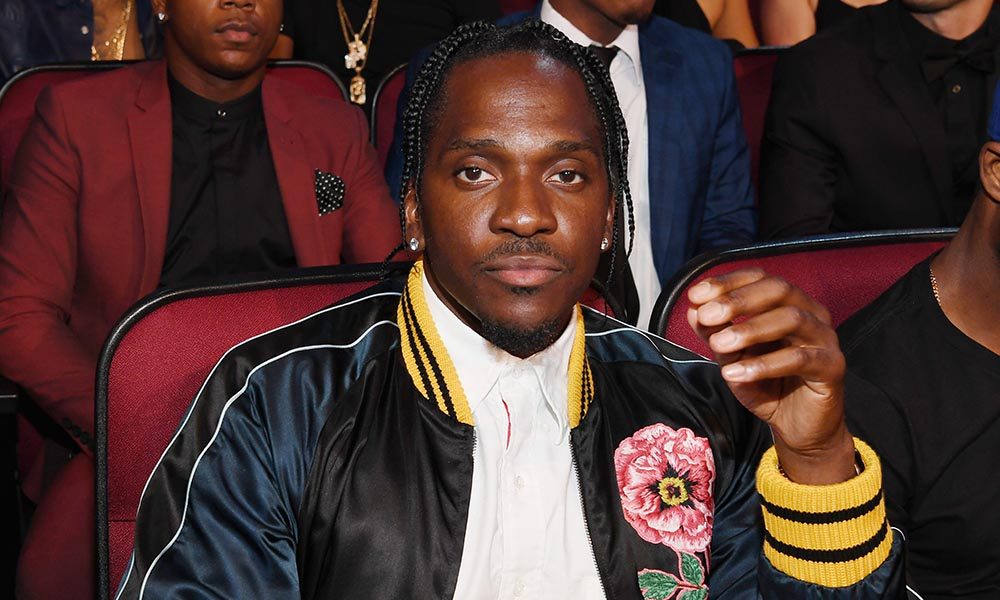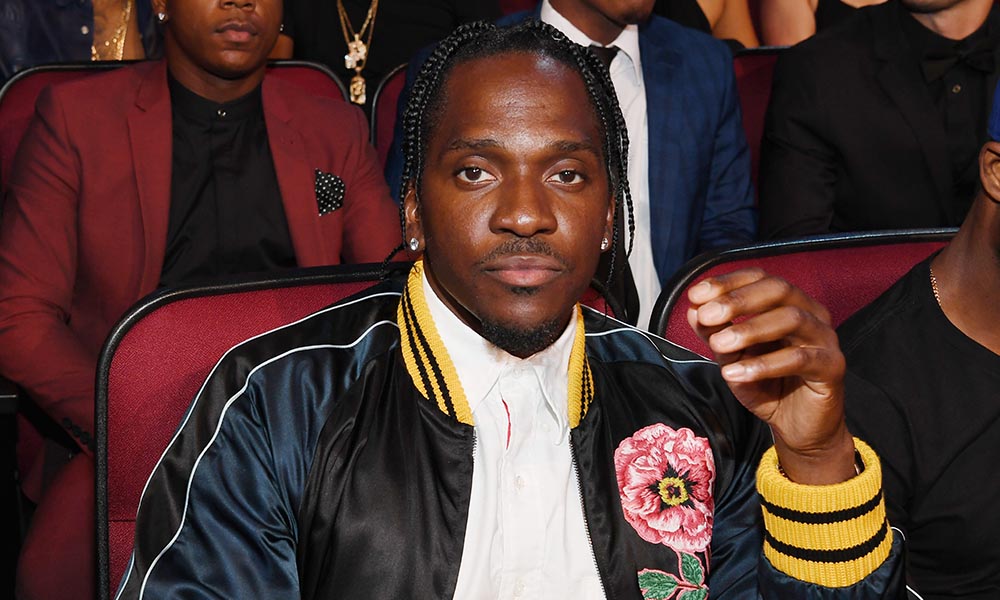 "You've never heard a hardcore vibe come out of Virginia," Pusha T told Vibe in 1999, touting the still unreleased Exclusive Audio Footage, the debut album for his rap duo Clipse. "And that's what we represent – Virginia's raw street perspective. Nothing more, nothing less."
In his decades-long career, Pusha T's stance has largely remained unchanged. After Elektra dropped Clipse, he and his brother Malice (now No Malice) brought their "raw street perspective" to Star Trak, the Neptunes' then-nascent imprint on Arista. They penned serious and sardonic rhymes about their family's dope dealing past (grandma also served) over a host of progressive Pharrell and Chad Hugo beats. The combination of the Neptunes' production and the brothers' tales of cooking with Arm & Hammer moved units. Lord Willin', their Star Trak debut, went gold and lead single, "Grindin'," became an instant street classic. In the wake of Lord Willin', the pair released some of their best material on the unforgettable mixtape series We Got It 4 Cheap. Hell Hath No Fury and the group's final album, Til the Casket Drops, however, were progressively less potent. By the dawn of the 2010's, it was clear they'd stretched their creative partnership as far as possible.
Post-Clipse, Pusha T has thrived. The president of Kanye West's G.O.O.D. Music label since 2015, he spent the years before ascending to the top of the commercial and dope rap pantheons, chronicling his formative years moving weight with a captivating mix of confidence, wit, and aggression. Forever the swaggering ex-hustler, each verse affirms that he doesn't need to fabricate his past. On later albums like DAYTONA, Pusha became equally adept at flexing the monetarily-acquired fruits of his labor, painting pictures of life lived in expensive villas and yachts. That said, the moments he offers listeners something other than pistol-grip menace and a pompous sneer are especially powerful. Whether he's bearing arms or baring his soul, critics have applauded each Pusha release more loudly than the last. Few rappers have his longevity and sustained critical reverence. There is no question that Pusha ranks as one of the greatest rappers to ever emerge from Virginia.
Listen to Pusha T's best songs on Apple Music or Spotify.
The Clipse Years
(Grindin', Virginia, What Happened to that Boy, Mr. Me Too, Popular Demand (Popeyes))
Clipse had chemistry only explicable by their brotherhood. Products of the same household that moved the same product, Malice and Pusha T shared much in common. But they avoided becoming one voice, transposing the dynamics of their relationship to record. Malice was the hardened and wizened elder, while Pusha played the brash and arrogant upstart.
"Grindin'" was the duo's introduction to the masses and will forever be their defining track. The combination of the spaced-out melody and the skull-cracking beat took you to the block and the cosmos. Pusha was the perfect pilot, charting the course for his entire catalog by flipping double entendres about flipping weight better than anyone else in the game, his brother included: "I'm the, neighborhood pusha / Call me Subwoofer, cause I pump base like that, Jack." Lord Willin' has many other excellent songs, including the hometown anthem "Virginia," where the brothers affirm that moving weight was practically their only occupational choice: "I'm from Virginia, where ain't shit to do but cook/Pack it up, sell it triple-price, f--k the books."
The duo also worked well with other rappers. "What Happened to that Boy" and "Popular Demand (Popeye's)" feature some of the pair's strongest writing, Push in particular. On the former, he renders a homicide like an imagist poet, comparing the blood on the victim's shirt to the color of his "oxblood Porsche" and the blood on the victim's boots to his car's matching rims. Alongside Cam'ron on "Popular Demand," he pens one of his best similes: "Hollow tip dum-dums eat flesh like piranhas." It's a shame that we never got more songs with Cam'ron and Push, as Cam seemed to push him somewhere different, but no less fascinating.
What Happened To That Boy
King Push
(Trouble on My Mind, Numbers on the Boards, Nosetalgia, Untouchable, Drug Dealers Anonymous)
Pusha has always eschewed 90s revivalism, embracing challenging, idiosyncratic, and modern production before rote boom-bap. "Numbers on the Boards" (My Name is My Name) sounds like someone turned a Rube Goldberg machine into a low-end heavy beat, the metallic pinging and ponging like a metallic ball rolling down an elaborate contraption. Pusha uses this backdrop to deliver several memorable lines, including the one where he articulates how discussing your criminal activities can lead to an inflated, ultimately damning mythos: "Come and meet the pieman, a must that I flaunt it / The legend grows legs when it comes back to haunt us."
Produced by Millibeatz and Timbaland, "Untouchable" has eerie synths and off-kilter bass and snares accented by a booming Notorious B.I.G. hook. Pusha channels the Brooklyn great, combining luxury raps with lines referencing his rap prowess and illicit past. The superb metaphors and similes are too many to list, but this multi-layered stanza must be transcribed: "My breakdown game bought me 8 Mile fame/Selling Eminem to him and 'em/White to the Blacks, I'm a villain in/The Rolls Royce, playing peek-a-boo with the emblem."
Pusha T - Untouchable (Explicit Official Video)
Pusha shines when he's paired off with rappers of a similar caliber. On 2011's "Trouble on My Mind," Pusha duets with a then-rising Tyler, the Creator. Tyler was bar-focused at this point in his career, oscillating between self-deprecation and braggadocio with biting wit. Pusha is in top form, commenting on the alchemy of their seemingly incongruous collaboration: "Who else could put the hipsters with felons and thugs/And paint a perfect picture of what sellin' it does?"
In 2012, as Kendrick Lamar became unparalleled in lyrical inventiveness and poetic insight, Pusha T tapped him for "Nosetalgia." Kendrick raps about his father "selling soap fiends bubble bath" and masterfully draws the connection between that experience and the content of his raps. Pusha, meanwhile, reflects on his high school years: "N—a, I was crack in the school zone/Two beepers on me, Starter jacket that was two-toned."
Pusha T f. Kendrick Lamar "Nosetalgia" (Audio Explicit Version)
Arguably the best Pusha T song not on an album, "Drug Dealers Anonymous" finds Push driven to match Jay-Z, his dealer-turned-rapper predecessor and one of the greatest rappers of all time. He does, and the two rap so well together that it's unfortunate this hustler's requiem is one of only two songs on which they appear together. In one quick, coded line Pusha illustrates the motive for selling and killing for drugs, as well as how the game persists through bribing the feds: "The money count is the only moment of silence/Cause hush money balances all this drugs and violence." You can see him praying for everything to add up, the exchange of an unmarked envelope between unmarked cars. If Jay-Z ever executive produces a Pusha album, people may give up rapping about the dope game entirely.
Pusha T f. Kendrick Lamar "Nosetalgia" (Audio Explicit Version)
Collaborating with Kanye
(Runaway, Mercy, New God Flow)
When Pharell moved on to more pop work in the wake of Clipse's dissolution, Kanye became Pusha's sonic guru. Naturally, Kanye also recruited Pusha to appear on his songs. "Runaway" ranks as one of the best tracks on West's My Beautiful Dark Twisted Fantasy, the critically-acclaimed, lyrically bombastic, and sonically maximalist odyssey. The plinking piano is emotionally gripping from the first note, and West assumes the role of a self-aware "douchebag." Pusha does a remarkable job of playing a character with little self-awareness, almost a parody. The subtext is that he's disgusted with himself, which he reveals in the final line: "I'm just young, rich, and tasteless."
2012's Cruel Summer – a showcase for Kanye's G.O.O.D. Music label – features two of their best collaborations in "Mercy" and "New God Flow." "Mercy," a dancehall-tinged banger, inspired Pusha to drop some of his biggest flexes, waving his Audemar as he whips a Lamborghini Murcielago, the car that inspired the song title. "New God Flow" evinces Kanye and Pusha's synergy, and Ye's bluster gets credence next to Pusha's cold-hearted threats. Push knew as much himself: "I think it's good that 'Ye got a blow dealer/A hot temper, matched with a cold killer."
DAYTONA
(If You Know, You Know; The Games We Play, Santeria)
Pusha T called the seven-song DAYTONA "[his] purple tape." The comparison to Raekwon's cinematic rap masterpiece Only Built 4 Cuban Linx… is bold, but Pusha has never trafficked in humility. "…I don't think any artist this year, any rap artist this year, put out an album that lyrically personified them and what they stand for better than I did with DAYTONA," he told Complex. Though we won't truly be able to measure DAYTONA against Raekwon's solo debut for decades, Push's third solo album is a persona and career-defining statement. He reflects on his weight-moving past, weighing every brick next to his artistic, professional, and financial success. These are largely top-tier luxury raps for those literate in drug dealer argot, those who know the chances of moving from the corner to the yacht club are slim at best.
"If You Know You Know" is an invitation to the cognoscenti and a look in the rearview. "A fraternity of drug dealers ringin' off/I just happen to be alumni/Too legit, they still lookin' at me with one eye." Backed by the soulful, banging boom-bap on "The Games We Play," Push doubles down on the album's insularity. In one couplet, he masterfully uses gym lingo to discuss moving and cooking cocaine: "This is for my bodybuildin' clients movin' weight/Just add water, stir it like a shake." "Santeria" offers one of the few moments where Pusha drops the ice grill, baring his soul over the same Soul Mann & the Brothers track Lil Kim used on "Drugs." Here, he laments the murder of his late road manager: "I'm dealin' with heartbreak/Checkin' my ego, I'm livin' with lost faith." The moment is so poignant because it reveals the pain beneath the braggadocio elsewhere on DAYTONA.
Think we missed one of Pusha T's best songs? Let us know in the comments below.