'Desire': Pharoahe Monch's 2007 Solo Triumph
The Queens rapper both looked forward and acknowledged the past on his second solo album.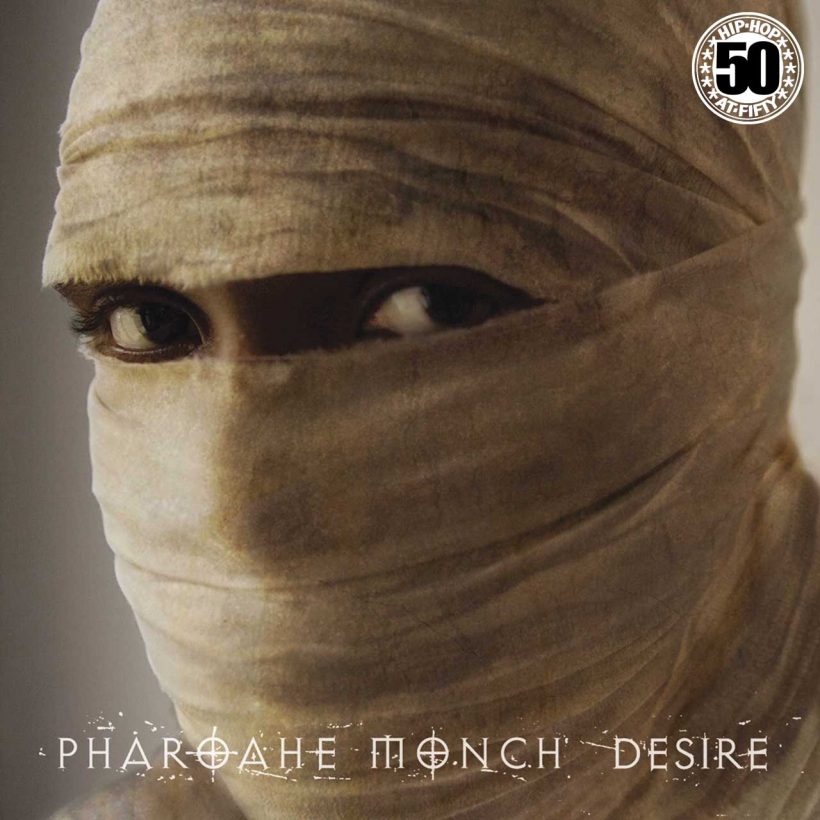 Desire was a long time in coming. Released in 2007, Pharoahe Monch's second solo album followed 1999's Internal Affairs. That record proved to be a bittersweet affair for the lauded Queens lyricist: The album's lead single "Simon Says" was shaping up to be a genuine breakthrough smash, but Monch's label, Rawkus Records, failed to clear the Godzilla sample that powered the song. The track was pulled and Monch's momentum came to an abrupt halt.
Listen to Pharoahe Monch's Desire now.
Candidly referencing Monch's industry travails, Desire's opening statement "Free" likens parts of the music industry to modern-day slavery and rails against conformist corporate pressures that result in "choruses of cocaine tales and black heat." Monch's vitriol is balanced, however, by spiritual allusions to pastures anew. "I give birth to verses in churches with no confession," he claims in the song's second verse. The chorus to "Free" then strikes a defiant note: "You can clip my wings/ Shackle and chain me/ Back straight, standing tall/ A child of God, and I'm free."
Meanwhile, striding into conceptual territory, "When The Gun Draws" showcases Monch rapping from the point of view of a bullet – a writing trick the MC originally debuted back on Organized Konfusion's 1994 track "Stray Bullet" alongside his rhyme partner in the group Prince Po. "Whether domestic violence or coke deals/ See, I lust to change brain matter to oatmeal/ And when I kill kids, they say, 'Shame on me'/ Who the f*** told you to put they names on me?" raps Monch over Mr. Porter's taut and anxiety-ridden production. Then Monch moves towards an unflinching send-off: "I come through your city, I'm hot/ Whether you're jiggy or not/ Whether you're Biggie or 'Pac/ When the gun draws."
When The Gun Draws (Dirty)
Elsewhere, the influence of hip-hop's golden era is obvious: "Welcome To The Terrordome" is a quasi-cover of Public Enemy's classic track of the same name that includes Monch adding a fresh verse that targets the ills of the United States government and the Catholic church while throwing out theories about population control tactics. "Body Baby," on the other hand, spotlights Monch's singing while the rapper channels the spirit and style of '60s rock 'n' roll. This tension between gazing forward and acknowledging the past is all over Desire. Given how long it took the album to arrive, it's no surprise to hear Monch trying on a variety of different sounds. That it comes together as well as it does is a testament to the rapper's unique talent.