St Vincent To Open Champagne Bar In London In November
Described as "part speakeasy, part sensory space", the bar, named 'Souvenir' will be opening in Covent Garden.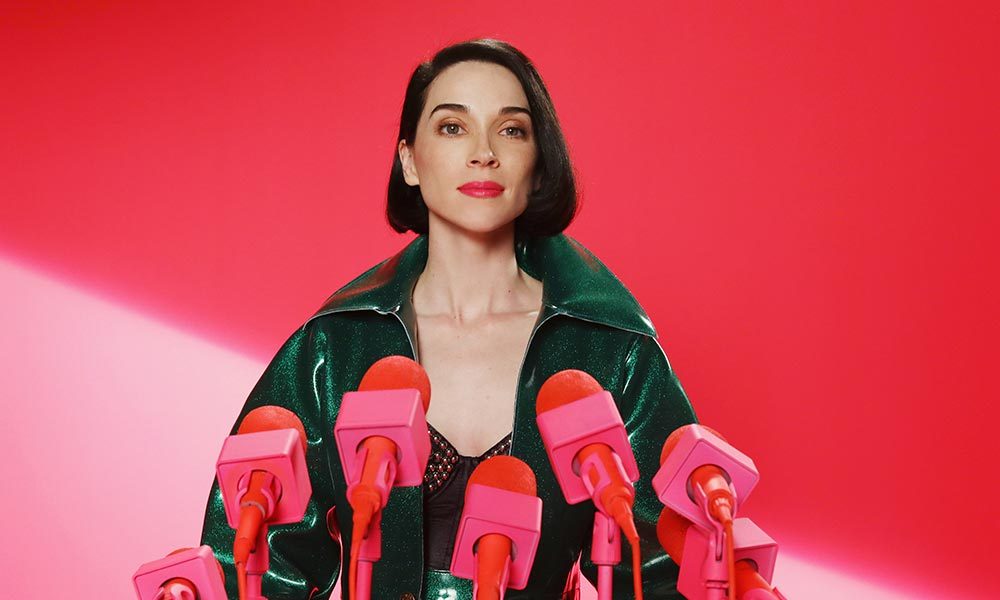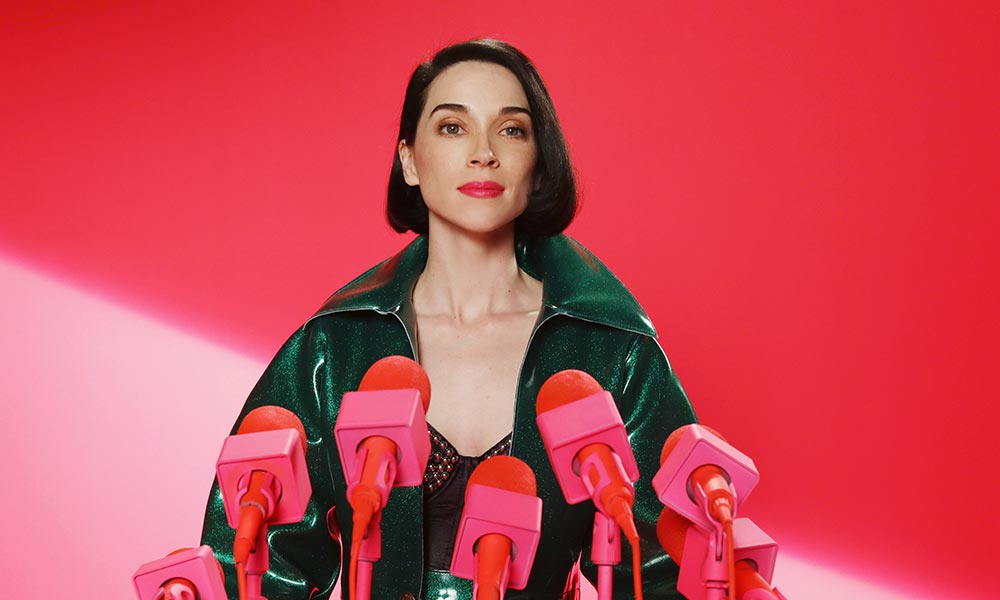 St Vincent has announced details of her own champagne bar, set to open in London next month. The champagne house Veuve Clicquot will be opening a new champagne house called 'Souvenir' in Covent Garden on November 22, but "transformed into the creative vision" of St Vincent, AKA Annie Clark.
Described as "part speakeasy, part sensory space", the champagne house promises to "embrace all the celebration and pleasures of enjoying" and provide "a social antidote to the somewhat turbulent times we are living in". 'Souvenir' will be opening at 6a Langley St in Covent Garden, London.
As well as producing Sleater-Kinney's new album, The Centre Won't Hold, St Vincent is also gearing up to release another version of her acclaimed 2017 album Masseduction – by dropping a remix record curated by Nina Kravitz.
Nina Kraviz Presents Masseduction Rewired presents 21 tracks, all remixes of the 13 songs from Annie Clark's 2017 album, plus 'Fast Slow Disco', which is the sped-up version of album cut 'Slow Disco' released last year.
St. Vincent - New York (Nina Kraviz Vocal Remix)
DJs and electronic musicians Kraviz tapped to rework Masseduction include Laurel Halo, Jlin, Fred P, Mala and Midland. The roster of remixers also includes artists from Kraviz's own label, трип (pronounced 'trip'), such as PTU, buttechno and Roma Zuckerman, Resident Advisor reports.
Kraviz also contributed a vocal mix of 'New York', a 'dubbed out' mix of 'New York' in collaboration with Lucy, and a 'gabber me gently' remix of 'Slow Disco'.
Nina Kraviz Presents Masseduction Rewired will arrive on 13 December and it follows on from last year's stripped-back piano version of the record, MassEducation. Set for release through Loma Vista Recordings, it will be issued in an eight-track vinyl LP format, and as three vinyl EPs.
Also in St. Vincent news, Annie Clark recently dropped by Trans-Pecos Festival in Texas to cover Joni Mitchell's 'Coyote', and was credited on the song 'Cruel Summer' from Taylor Swift's latest album, 'Lover'. She also appeared in the video for 'Half Love' by Red Hearse, the trio which includes Jack Antonoff, the co-producer of Masseduction.
Listen to the Best of St Vincent on Apple Music and Spotify.
Format:
UK English