St. Vincent Is The Critics' Darling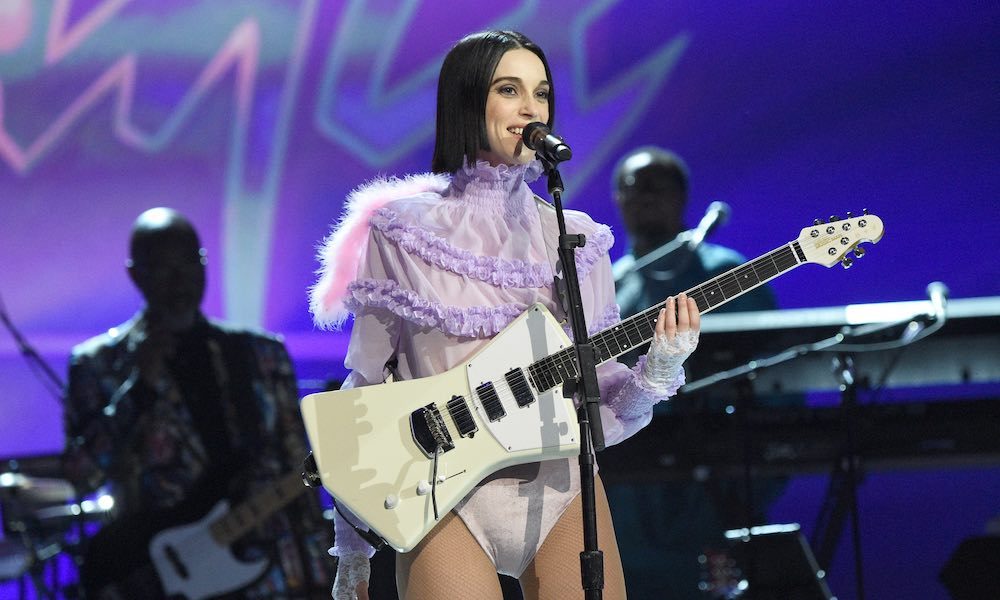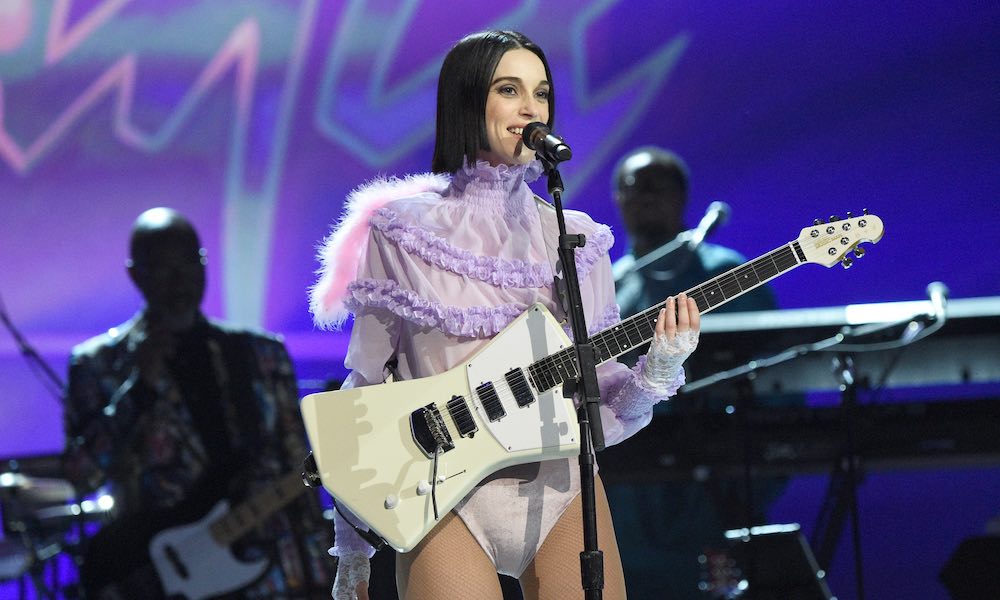 The current, self-titled fourth studio album by cutting-edge American musician St. Vincent is making a spectacular showing on the traditional year-end best-of lists in newspapers, magazines, websites and blogs.
The record, released by Loma Vista via Caroline and Republic in February, has just been named as best album of 2014 by the Sunday Times and Guardian newspapers, the New Musical Express, Entertainment Weekly, Gigwise and online magazine musicOMH. It came in at No. 2 in Time magazine, Paste and FasterLouder, was No. 3 for AV Club, Vulture and Pretty Much Amazing and No. 4 in Rolling Stone, Pop Matters and The Skinny. Q magazine placed it at No. 6.
'St Vincent' was lauded by the Sunday Times' Culture section with the summary: "Annie Clark came the closest yet to a definitive artistic statement on her fourth solo album…her mix of porcelain-doll demeanour and savage electric-guitar assault and battery is one of modern pop's most unsettling constructs."
Rolling Stone, for their part, wrote: "After her string of increasingly excellent records, indie guitar heroine Annie Clark's fourth solo album felt like a coronation: a masterful set of skewed but sticky pop hooks, subtly sexy electro-funk grooves and Dada poetry that aches for real. And her fiery guitar solos are sharper and more surprising than ever. Bow down."
The album also gave St. Vincent her best rankings to date on both sides of the Atlantic, reaching No. 21 in the UK and No. 12 in the US.
Format:
UK English