St Vincent One Of "10 Women Pulling Rock'n'Roll Into 21st Century"
The New York-based singer-songwriter's work has attracted favourable comparisons with Kate Bush and David Bowie.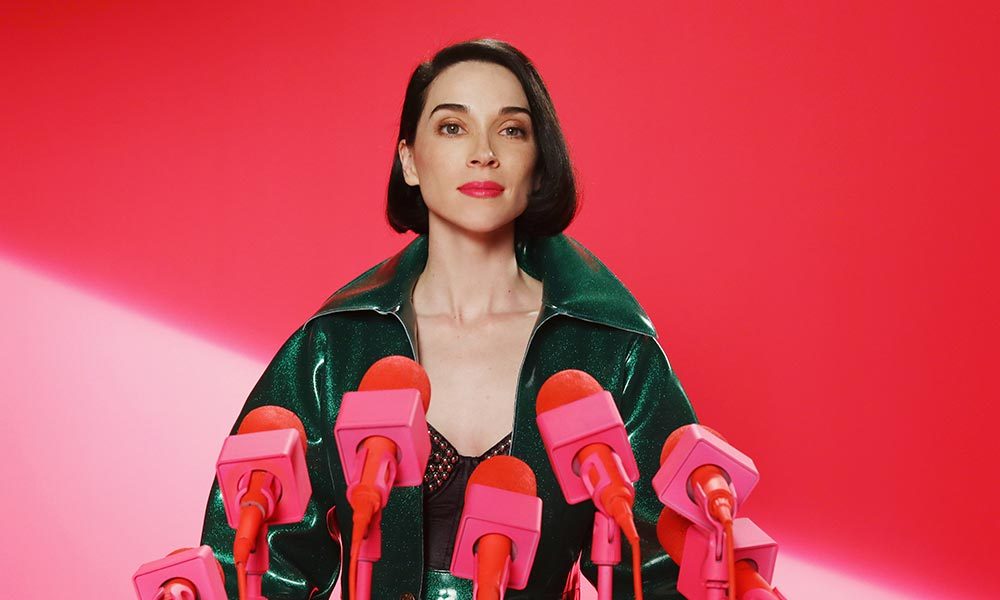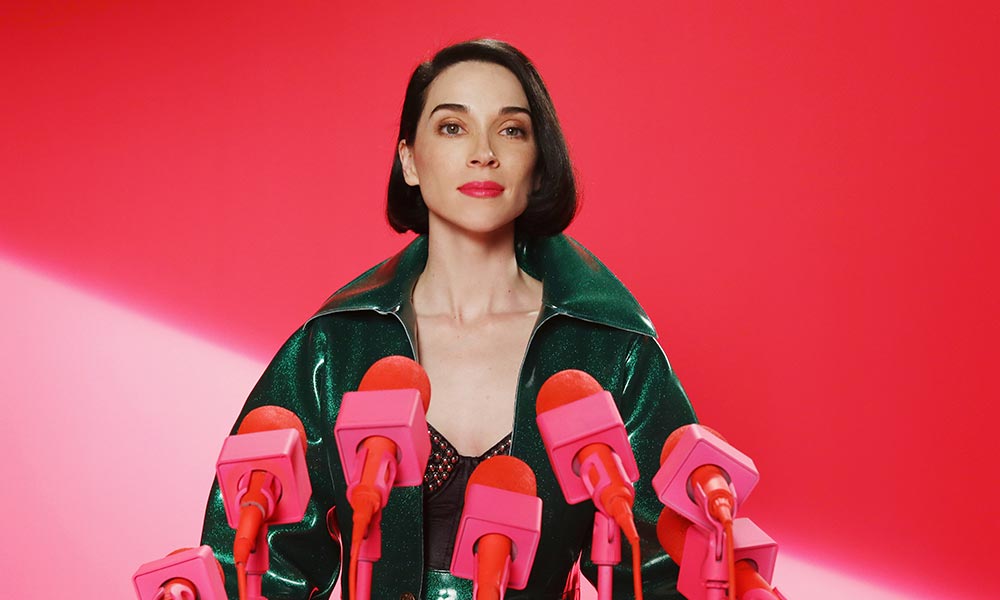 Much-acclaimed singer-songwriter St Vincent has been named as one of "10 Women Pulling Rock'n'Roll Into the 21st Century" in a new article by Forbes. The article also cites exciting new rising stars such as Courtney Barnett, Haim and Frankie Cosmos.
Alongside praising her talent for "fusing pop with the avant-garde", Forbes acknowledge St Vincent's "rise from cult favourite to megastar" which has brought her mainstream recognition and also a Grammy Award for 'Best Alternative Album' for her eponymously-titled fourth album in 2015.
Born in Tulsa, but currently based in New York City, St Vincent (aka Anne Clark) initially met with acclaim for her multi-instrumental skills when she toured and recorded with alt-pop and rock luminaries such as The Polyphonic Spree, Glenn Branca and Sufjan Stevens, from 2004-2006.
She began recording her first solo album, Marry Me, during 2006, which was released through Beggars Banquet the following year. Marry Me and 2009's Actor (issued by 4AD) both met with considerable acclaim, but Clark's third album, 2011's Strange Mercy – overseen by Blondie/TV On The Radio producer John Congleton – rewarded her with her first taste of mainstream success when it peaked at No.19 on North America's Billboard 200.
St. Vincent - "Los Ageless" (Official Video)
St Vincent signed to Republic Records for her self-titled fourth album, which, alongside yielding the aforementioned Grammy Award, was also voted 2014's No.1 Album Of The Year by a variety of respected publications including The Guardian, NME and Entertainment Weekly.
For 2017's Masseduction, St Vincent worked with a variety of high-profile collaborators including Kendrick Lamar beatmaker Sounwave and Lorde/Taylor Swift acolyte Jack Antonoff.  The album again attracted widespread acclaim, with Rolling Stone declaring Masseduction to be "a masterpiece of confrontational intimacy" and a number of reviewers favourably comparing Clark's music with inspirational pop icons such as David Bowie and Kate Bush.
Masseduction also provided St Vincent with her transatlantic breakthrough, with the album peaking in the Top 10 on both the Billboard 200 and UK Top 40.
Format:
UK English