Steve Miller Band Announce New Vinyl Box Set 'Complete Albums Volume 2 (1977-2011)'
The band are also embarking on a lengthy US summer tour, co-headlining with Marty Stuart.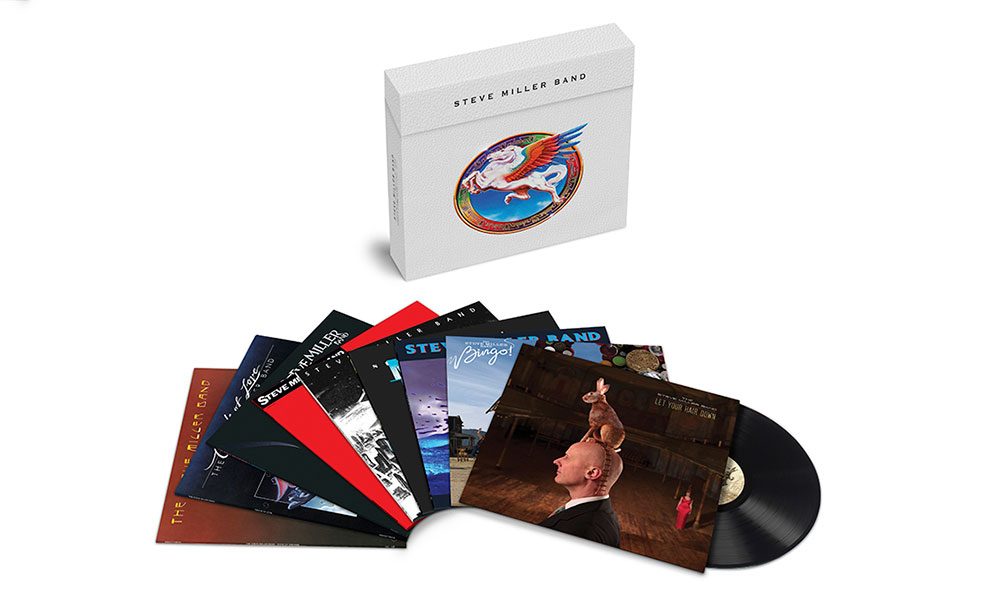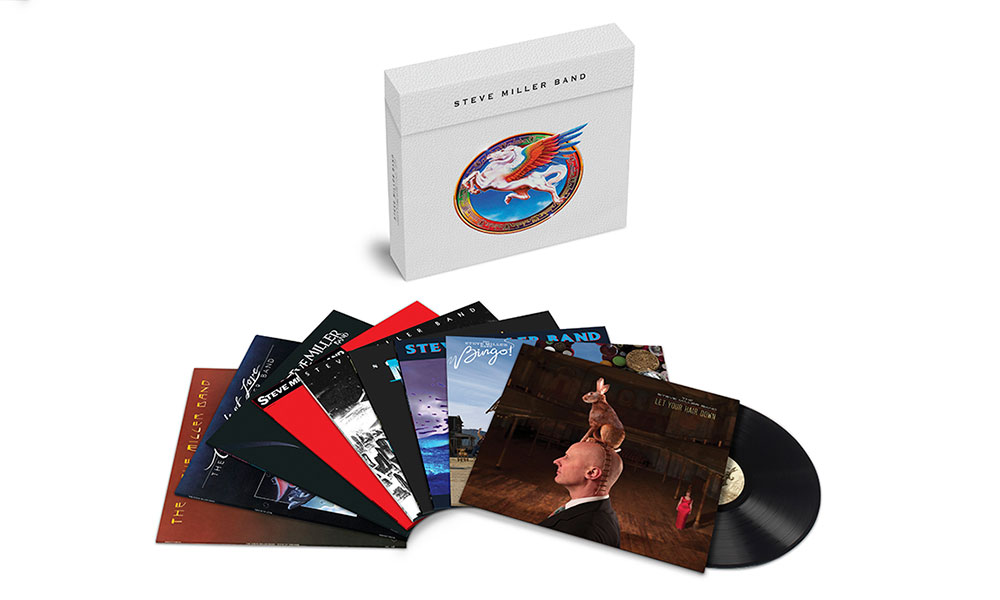 Steve Miller Band and Capitol/UMe have announced the second volume of the band's career-spanning vinyl box sets, Complete Albums Volume 2 (1977-2011), which will be available globally from 24 May.
In 2018, the legendary Steve Miller Band's Complete Albums Volume 1 (1968-1976) debuted as an unprecedented and acclaimed 9-LP vinyl box set, individual 180-g black vinyl LPs and color vinyl LPs, and HD digital audio.
Now, Complete Albums Volume 2 (1977-2011) presents nine more Steve Miller Band studio albums in a new 180-g vinyl box set spanning the band's multi-platinum 10th studio album, 1977's Book of Dreams, through 2011's Let Your Hair Down.  The full list of albums is Book Of Dreams (1977), Circle Of Love (1981), Abracadabra (1982), Italian X-Rays (1984), Living In The 20th Century (1986), Born 2 Blue (1988), Wide River (1993), Bingo! (2010) and Let Your Hair Down (2011).
Each title has been remastered and will also be available for pre-order as individual 180-gram black LPs to be released on the same date, as well as limited edition 180-g color vinyl LPs for sale exclusively via the uDiscover Music store.
Your Saving Grace (Remastered 1991)
In addition, Steve Miller Band will be hitting the road again this year — first this spring for an evening with the Steve Miller Band, and then this summer with the great Marty Stuart and His Fabulous Superlatives supporting a 36-city cross-country trek – "An Amazing Evening of Original American Music – Classic Rock Meets Classic Country."  For tickets and more information on the shows, please visit the Steve Miller Band's official website.
"I know it is going to be one of the best musical pairings we've ever done and an amazing evening of great American music," says Miller. "For those Steve Miller Band fans who don't know Marty Stuart And His Fabulous Superlatives — Marty Stuart, Kenny Vaughan, Harry Stinson & Chris Scruggs — together they are one of the best singing and playing bands EVER and not to be missed. Marty is one of the finest musicians in the world — an amazing singer, song writer and country music scholar and it's an honor to have him join us this summer for an unbelievable evening of original American music."
Says Stuart, "Steve Miller is a treasure and a true world-class musical citizen.  I so respect him as a singer, a songwriter, guitar slinger, historian, art connoisseur, bandleader and friend.  It's an honor for the Superlatives and I to run the roads of the nation and share the stage with the Steve Miller Band this summer.  I predict some amazing musical moments out there on the horizon."
Complete Albums Volume 2 (1977-2011) is out on 24 May and can be bought here.
Format:
UK English