"Swamp Rock" Pioneer Tony Joe White Dies At 75
The Louisiana-born favourite wrote such enduring and much-covered songs as 'Rainy Night In Georgia,' 'Polk Salad Annie' and 'Steamy Windows.'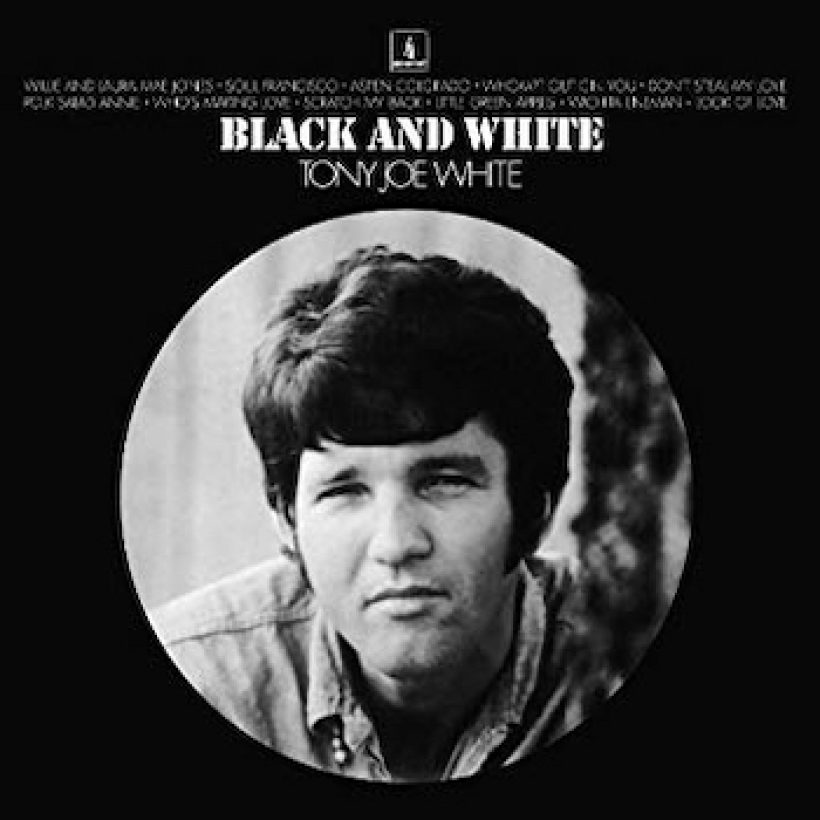 Acclaimed singer and songwriter Tony Joe White, whose credits as a composer included 'Rainy Night In Georgia' and 'Polk Salad Annie,' died on Wednesday afternoon (24) of a heart attack, at his home in Leiper's Fork, Tennessee. He was 75. He had recently released the new album Bad Mouthin'.
"He wasn't ill at all," his son, Jody White, was quoted as saying by The Tennessean. "He just had a heart attack…there was no pain or suffering." A message on the artist's social media acounts reads: "We are with broken hearts to announce that Tony Joe White has passed away at the age of 75. A true legend that will always be remembered as a real artist."
Born on 23 July 1943 near Oak Grove, Louisiana, the youngest of seven children, White became known for his gruff vocals and trademark "swamp rock" sound, which he debuted on record with the 1969 album Black and White. Released by Monument, it made a significant impact, reaching No. 51 on the Billboard LP chart, and contained 'Polk Salad Annie,' which gave White his one major hit single in his own name, hitting No. 8 on the US chart.
The …Continued album, released later in 1969, hit No. 183, and after a move to Warner Brothers, a self-titled 1971 set peaked at No. 167. But by then, White was also gaining notoriety via the covers of his songs. 'Rainy Night In Georgia,' which originated on …Continued, became a major US comeback hit for classic vocalist Brook Benton, topping the R&B chart and going No. 4 pop in 1970. Among countless later versions, the song was successfully revived by Randy Crawford, who took it into the UK top 20 in 1981.
'Polk Salad Annie' then brought him further celebrity when it was covered by Elvis Presley, featuring in his live set and thereby on several concert albums. A live recording by Presley reached No. 23 in the UK in 1973. Later, White's 'Steamy Windows' gave Tina Turner an international hit in 1989; he himself played guitar, harmonica and synthesiser on the recording.
Turner also recorded White's 'Undercover Agent For The Blues' for the same Foreign Affair album, for which he played on several tracks and produced one. Her admiration for his writing was reiterated when she cut 'On Silent Wings' as a duet with Sting for 1996's Wildest Dreams. The song became another UK top 20 entry.
White continued to release albums with great regularity for a number of labels, enjoying a renaissance around the turn of the millennium thanks to a new deal with Universal's Hip-O label, which issued One Hot July. The subsequent Heroines included duets with Emmylou Harris, Lucinda Williams, Shelby Lynne and others. His most recent deal was with Yep Roc, which releasd the current Bad Mouthin' and 2016's Rain Crow.
"He's been a core member of the Yep Roc roster for the past five years," tweeted the label, "and will be sorely missed." Shooter Jennings, son of the late country maverick Waylon. Wrote: "This is such sad news to me. He was my dad's best friend in Nashville."
Format:
UK English