Hear Neil Diamond's Lush Recording Of 'Sweet Caroline' With The London Symphony Orchestra
The song comes ahead of the legendary singer/songwriter's 'Classic Diamonds' album with the LSO.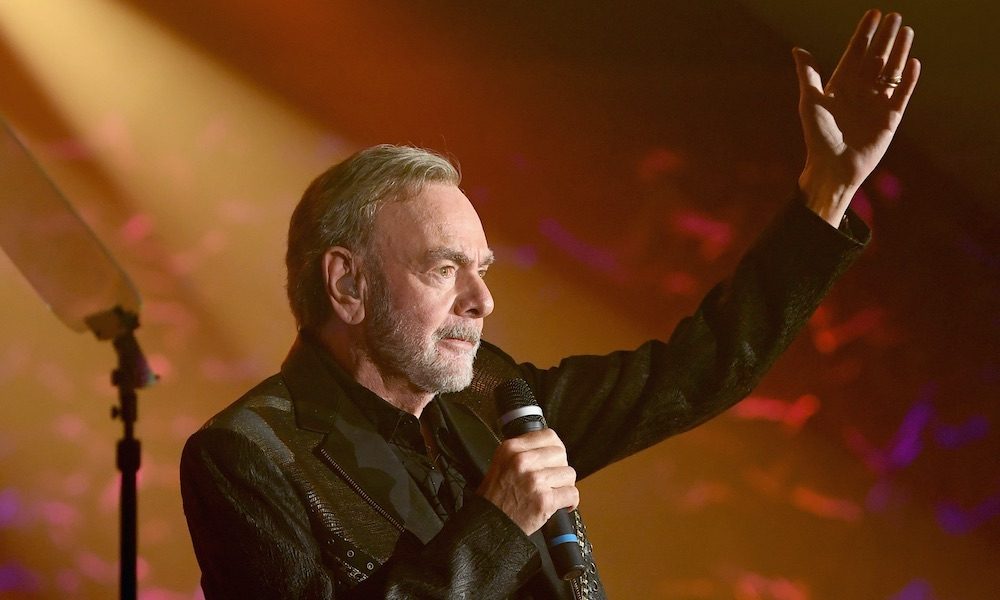 Ahead of his forthcoming album with the London Symphony Orchestra, legendary singer and songwriter Neil Diamond shared one of his best-loved songs, "Sweet Caroline." The lush track is one of the many hits that Diamond will revisit on Neil Diamond With The London Symphony Orchestra, Classic Diamonds, out November 20 via Capitol.
Neil Diamond - Sweet Caroline (Classic Diamonds / Visualizer)
Penned in 1969, "Sweet Caroline" quickly became one of Diamond's signature tunes, and one of his biggest hits – peaking at No.4 on the Billboard Hot 100, and at No.3 on the Canadian and Australian pop charts. Several years later, in 1971, the single landed in the UK's Top Ten.
Over the years, "Sweet Caroline" has also become a popular anthem at sporting events – and is played regularly at Boston's Fenway Park for Red Sox games. Last year, meanwhile, the song was added to the Library of Congress' National Recording Registry for being "culturally, historically, or aesthetically significant."
"Sweet Caroline" marks one of 14 hits that Diamond reinterprets, alongside the renowned London Symphony Orchestra, on Classic Diamonds. The forthcoming album, which was recorded at London's world-famous Abbey Road Studios, as well as at Diamond's studio in Los Angeles, proves the timeless appeal of songs like "I'm a Believer," "America," "Love on the Rocks," and "Heartlight."
"Neil Diamond is simply one of the most important vocalists and songwriters in the history of popular music, and this majestic new album shines a beautiful spotlight on some of his greatest works," said Steve Barnett, Chairman & CEO of Capitol Music Group in a statement. "Classic Diamonds is a glorious addition to Neil's body of work, and we are proud to be presenting it to listeners around the world."
A Kennedy Center honoree, Diamond has long been recognized for his contributions to the American musical canon. In addition to being inducted into the Songwriter's Hall of Fame in 1984 and the Rock & Roll Hall of Fame in 2011, Diamond received the Sammy Cahn Lifetime Achievement Award in 2000 and the Grammy Lifetime Achievement Award in 2018.
Neil Diamond With The London Symphony Orchestra, Classic Diamonds will be available November 20 and can be preordered here.