Tank And The Bangas Share New Alex Isley And Masego-Assisted Single 'Black Folk'
The song will appear on the band's third studio album 'Red Balloon' out May 13.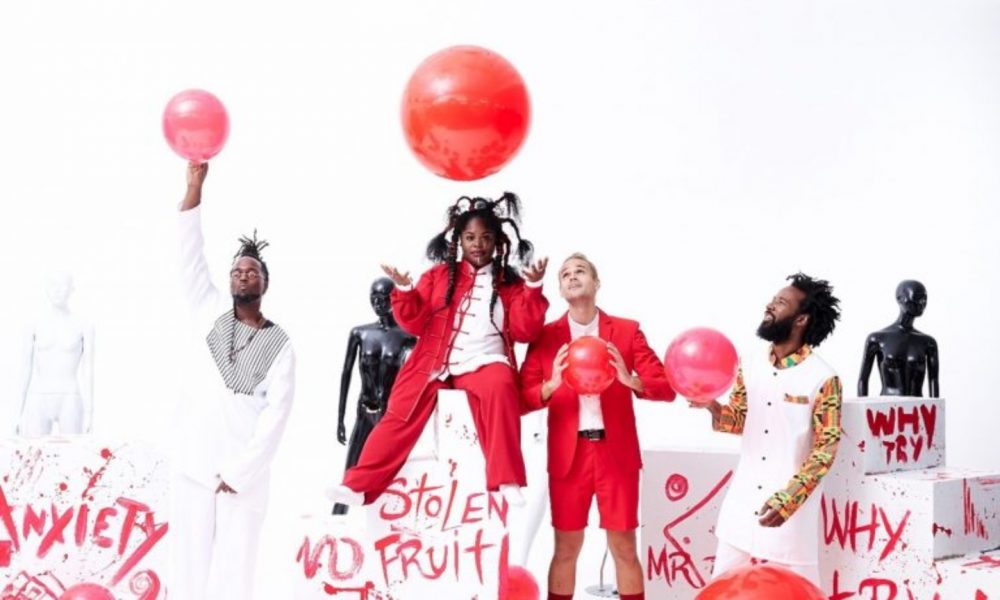 Grammy Award-nominated band Tank and The Bangas have shared their latest single "Black Folk" featuring Masego and Alex Isley from their upcoming third studio album Red Balloon, out May 13 via Verve Forecast.
"'Black Folk' is about my love for Black people — everything that they are, everything that they do, their hair, the little girls, Jazzfest," frontwoman and lead vocalist Tarriona "Tank" Ball shared in a statement on Instagram. "All the beautiful things about us and the things that we like to cover up with pain, laughter, food, and music, the family secrets, all of it. The way we look at other black people that have so-called "made it," like Cicely Tyson and Serena Williams and Tyler Perry. It's an ode to Black people."
Tank And The Bangas - Black Folk (Lyric Video) ft. Alex Isley, Masego
Throughout the song, Tank and The Bangas celebrate Blackness in all its variations, highlighting the way it manifests as family reunions in the park, revolutions, and something reminiscent of a completely different world. They reference classic shows integral to the culture, from Martin to Good Times.
"Black Folk" follows Tank and The Banga's latest offering, "No ID" which explored the concept of being protective of your space, rather than welcoming everyone into your life without being sure of their intentions.
The two singles encapsulate the overarching vibe and theme of Red Balloon, of which the band has explained: "This has been one of the best attempts thus far at capturing what happens when we're all playing at the same time. Red Balloon is coming straight for your heart and your neck. It's going to make you bop and think and love, hopefully, and even love people that look different."
The 16-track album features additional collaborations with Questlove, Lalah Hathaway, Big Freedia, Jacob Collier, Trombone Shorty, Jamison Ross, The Hamiltones, Georgia Anne Muldrow, and Wayne Brady.