The 1975 Envisions A Green Utopia In 'Don't Worry' Video
The song comes off the band's acclaimed new album, 'Notes On A Conditional Form.'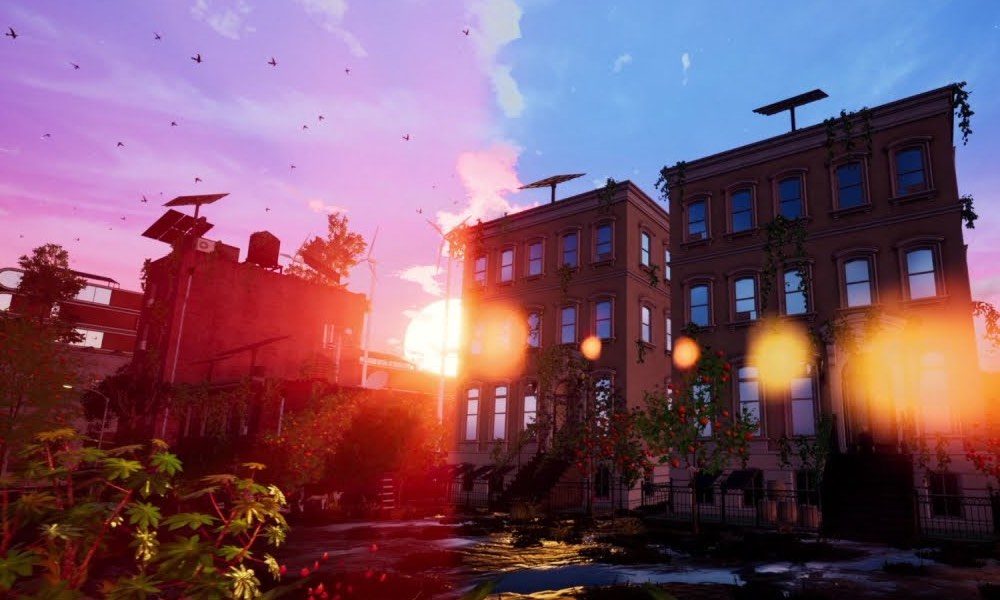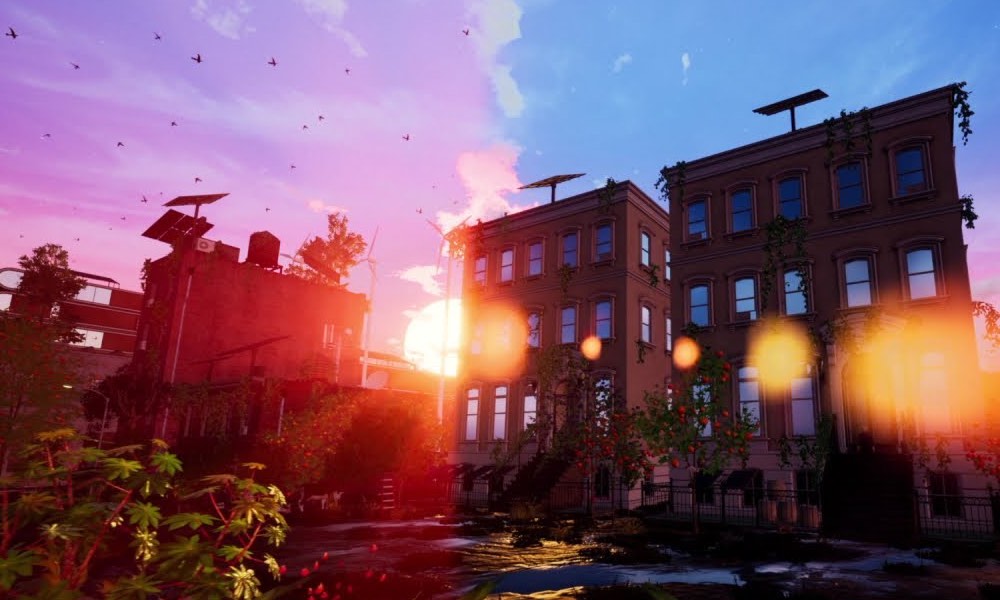 The 1975 just shared an endearing 3-D animated visual for the song "Don't Worry." The video, which takes place in an environmentally-friendly utopia, marks the latest from the group's new album, Notes On A Conditional Form.
The 1975 - Don't Worry (Visualiser)
Directed by VR artist Rindon Johnson, "Don't Worry" shows a 3D city in which clean energy prevails, the sidewalks are made with packed earth, and orchards grow on the street, providing food for everyone. "In almost all my work, I like to make sure that if I'm animating a different type of reality, it speaks to the possibility of a different state of being and relation," said Johnson. "I wanted to set this film in a permaculture city; one that lives harmoniously with the earth and encourages the slow stillness of being in direct dialogue with one's natural surroundings."
Johnson also recalled the first time he heard "Don't Worry." "I closed my eyes and sort of felt the movement of a really gentle dance and thought it might be a nice way to speak towards that sensation. To think about different forms of closeness. I also didn't want to do anything too over the top because the song demands something quiet and straightforward; a kind of direct address to another person."
As the video's central character walks through his neighborhood at sunset, he looks up at an apartment building and sees an inhabitant dancing on their own. The two strangers catch each other's eyes, sharing a moment of intimacy through the window.
In a statement, the band added, "It's a moment of empathy and perhaps erotic frisson; a socially distanced romance. During this time of crises, particularly in urban centers and in the United States, many of us have been thinking about how modern cities and societies can be improved; and Johnson has not only been dreaming of what these cities could look like, but also of the kinds of lives we might live within them."
The visual for "Don't Worry" isn't the first instance of The 1975 showing solidarity for positive environmental changes. For future tours, the group has pledged to use a European fuel that – along with the use of solar power – will reduce the carbon footprint of its entire tour. Additionally, for every ticket sold, the band will ensure that a tree is planted somewhere in the world. On their newest album, meanwhile, the band members collaborated with environmental activist Greta Thunberg, who can be heard offering an impassioned monologue on opening track "The 1975."
Released in May via Polydor, Notes On A Conditional Form marked The 1975's fourth studio album. Praised by Pitchfork as having, "some of their sharpest songs ever," the widely-acclaimed album debuted at No.4 on the Billboard 200 and No.1 on the UK Albums chart.
Notes On A Conditional Form is out now and can be bought here.