Out Now: Seminal 'The Band' Remixed, Expanded For 50th Anniversary
New editions of the 1969 landmark include a 180 gram, 2LP "tiger's eye" colour vinyl limited edition.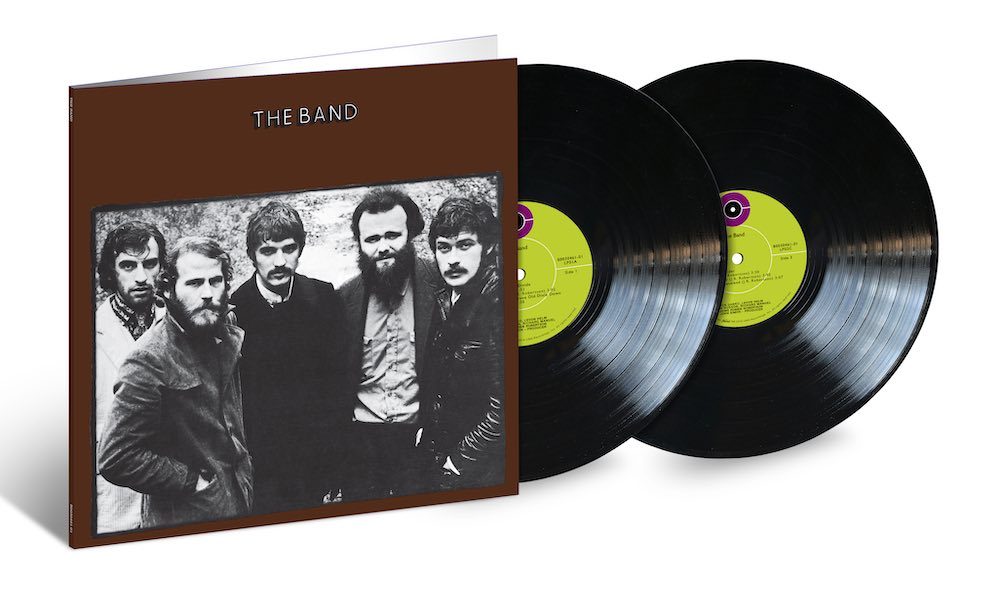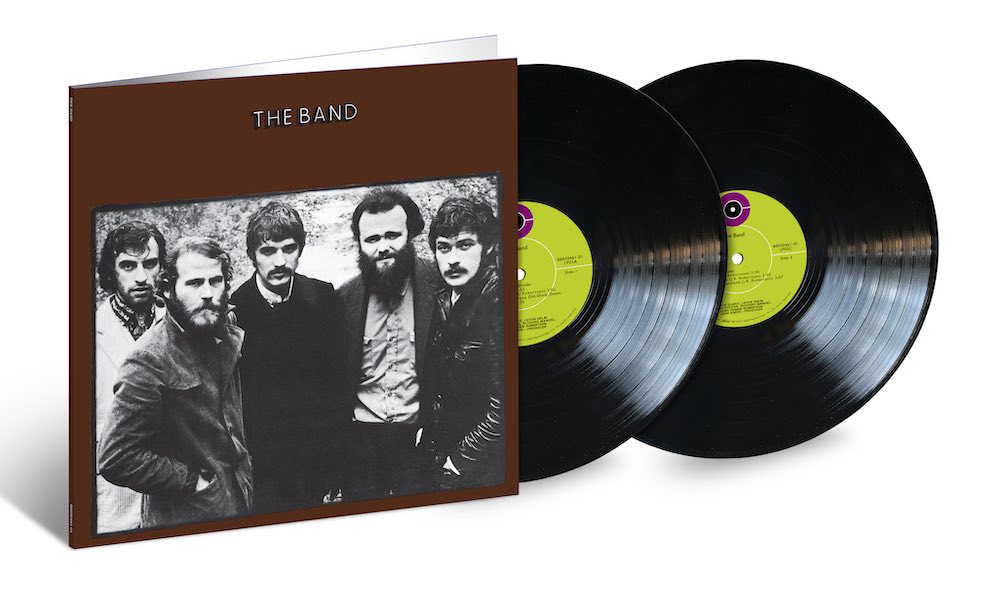 The Band's pioneering, self-titled album of 1969 is out now on Capitol/UMe in a suite of newly remixed and expanded editions to mark its 50th anniversary.
This seminal album came in the wake of the group's landmark debut, Music From Big Pink, at a time when the group of four Canadians and one American were still largely an enigmatic and mysterious collective. In their eponymous 1969 release, Garth Hudson (keyboards, piano, horn), Levon Helm (drums, vocals, mandolin), Richard Manuel (keyboards, vocals, drums), Rick Danko (bass, vocals, fiddle) and Robbie Robertson (guitar, piano, vocals) furthered their exploratory and innovative development of a revolutionary style of North American roots music.
The 'Brown Album,' as it would become lovingly known, featured such signature songs for The Band as 'The Night They Drove Old Dixie Down,' 'Up On Cripple Creek' and 'Rag Mama Rag.' It would go into history as another prime example of one of the most innovative bands in rock history.
Rag Mama Rag (Alternate Version)
The new releases were previewed by a previously unreleased and vastly different alternate version of 'Rag Mama Rag.' The song, a top 20 hit when released in the UK in 1969, features here in a slowed-down tempo and opening with ragtime piano taking the place of the familiar fiddle. It's available for streaming and for immediate download with preorders of the digital album.
The new releases, out on 15 November, include a Super Deluxe CD/Blu-ray/2LP/7-inch vinyl box set with a hardbound book, as well as 1CD, digital, 180 gram 2LP black vinyl and limited edition 180 gram 2LP "tiger's eye" colour vinyl packages. All of the configurations were overseen by Robertson and feature a new stereo mix by Bob Clearmountain from the original multi-track masters, similar to last year's acclaimed 50th anniversary Music From Big Pink editions.
The CD, digital and box set configurations of The Band also offer 13 outtakes, including six previously unreleased outtakes and alternate recordings from the album sessions, plus the group's storied performance at Woodstock, which has never been officially released.
Exclusive to the box set is Clearmountain's new 5.1 surround mix for the album and bonus tracks, presented on Blu-ray with the new stereo, both in high resolution audio (96kHz/24bit). All of the new audio mixes have been mastered by Bob Ludwig at Gateway Mastering.
The box set also includes an exclusive reproduction of The Band's 1969 seven-inch vinyl single for 'Rag Mama Rag,' with fellow album track 'The Unfaithful Servant' as the b-side, in their new stereo mixes. There's also a hardbound book with an extensive new essay by author and music writer Anthony DeCurtis, illustrated with classic photos by Elliott Landy. Chris Bellman cut the vinyl lacquers for the album's new stereo mix on the now-2LP vinyl editions at 45 rpm at Bernie Grundman Mastering.
The 50th anniversary editions of The Band are out now. Scroll down for the full tracklisting, and buy them here.
The Band (50th Anniversary Edition) tracklisting
CD1; Digital
1. Across The Great Divide
2. Rag Mama Rag
3. The Night They Drove Old Dixie Down
4. When You Awake
5. Up On Cripple Creek
6. Whispering Pines
7. Jemima Surrender
8. Rockin' Chair
9. Look Out Cleveland
10. Jawbone
11. The Unfaithful Servant
12. King Harvest (Has Surely Come)
Bonus Tracks:
1. Up On Cripple Creek (Earlier Take) *
2. Rag Mama Rag (Alternate Version) *
3. The Unfaithful Servant (Alternate Version) *
4. Look Out Cleveland (Instrumental Mix) *
5. Rockin' Chair (A Cappella / Stripped Down) *
6. Up On Cripple Creek (Instrumental Mix) *
* Previous unreleased
CD2; Digital
Live At Woodstock, 1969 (Original Rough Mixes)
1. Chest Fever
2. Tears Of Rage
3. We Can Talk
4. Don't Ya Tell Henry
5. Baby Don't You Do It
6. Ain't No More Cane On The Brazos
7. Long Black Veil
8. This Wheel's On Fire
9. I Shall Be Released
10. The Weight
11. Loving You Is Sweeter Than Ever
Additional Studio Bonus Tracks:
12. Get Up Jake (Outtake – Stereo Mix)
13. Rag Mama Rag (Alternate Vocal Take – Rough Mix)
14. The Night They Drove Old Dixie Down (Alternate Mix)
15. Up On Cripple Creek (Alternate Take)
16. Whispering Pines (Alternate Take)
17. Jemima Surrender (Alternate Take)
18. King Harvest (Has Surely Come) (Alternate Performance)
Blu-ray (Stereo and 5.1 Surround – High Resolution Audio: 96 kHz/24 bit)
1. Across The Great Divide
2. Rag Mama Rag
3. The Night They Drove Old Dixie Down
4. When You Awake
5. Up On Cripple Creek
6. Whispering Pines
7. Jemima Surrender
8. Rockin' Chair
9. Look Out Cleveland
10. Jawbone
11. The Unfaithful Servant
12. King Harvest (Has Surely Come)
Bonus Tracks:
13. Up On Cripple Creek (Earlier Version)
14. Rag Mama Rag (Alternate Version)
15. The Unfaithful Servant Alternate Version)
16. Look Out Cleveland (Instrumental Mix)
17. Rockin' Chair (A Cappella / Stripped Down)
18. Up On Cripple Creek (Instrumental Mix)
"Classic Albums – The Band" (Documentary)
2LP (45 RPM)
180g black vinyl (included in the box set and available individually); ltd. edition 180g pink vinyl (available individually)
Side One
1. Across The Great Divide
2. Rag Mama Rag
3. The Night They Drove Old Dixie Down
Side Two
1. When You Awake
2. Up On Cripple Creek
3. Whispering Pines
Side Three
1. Jemima Surrender
2. Rockin' Chair
3. Look Out Cleveland
Side Four
1. Jawbone
2. The Unfaithful Servant
3. King Harvest (Has Surely Come)
"Rag Mama Rag" (Original 1969 7" Capitol Single)
A. Rag Mama Rag
B. The Unfaithful Servant
Format:
UK English