Rooftop Concert From 'The Beatles: Get Back' Coming To IMAX Theaters
The film will be shown on IMAX for one night, on January 30.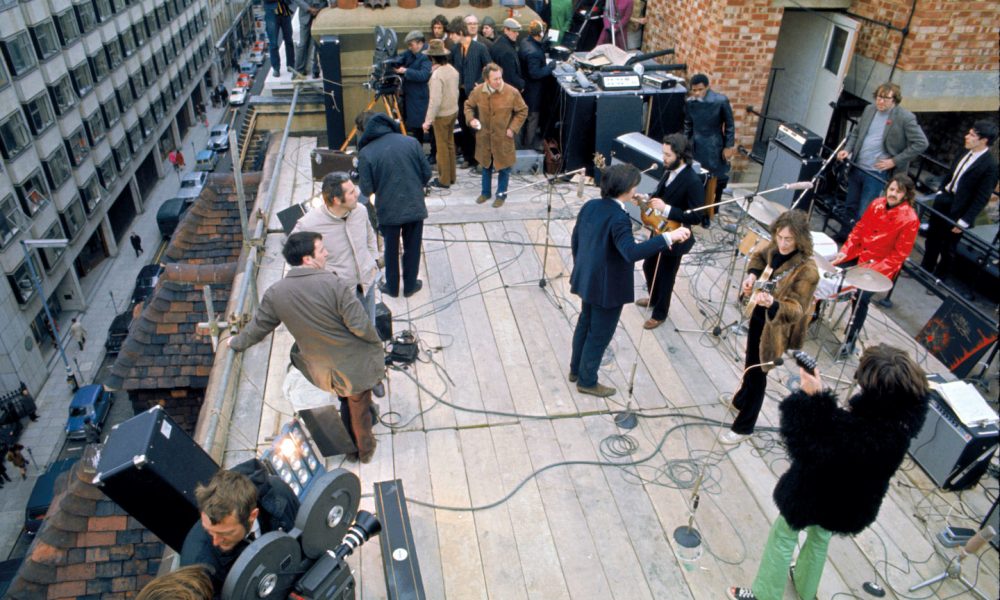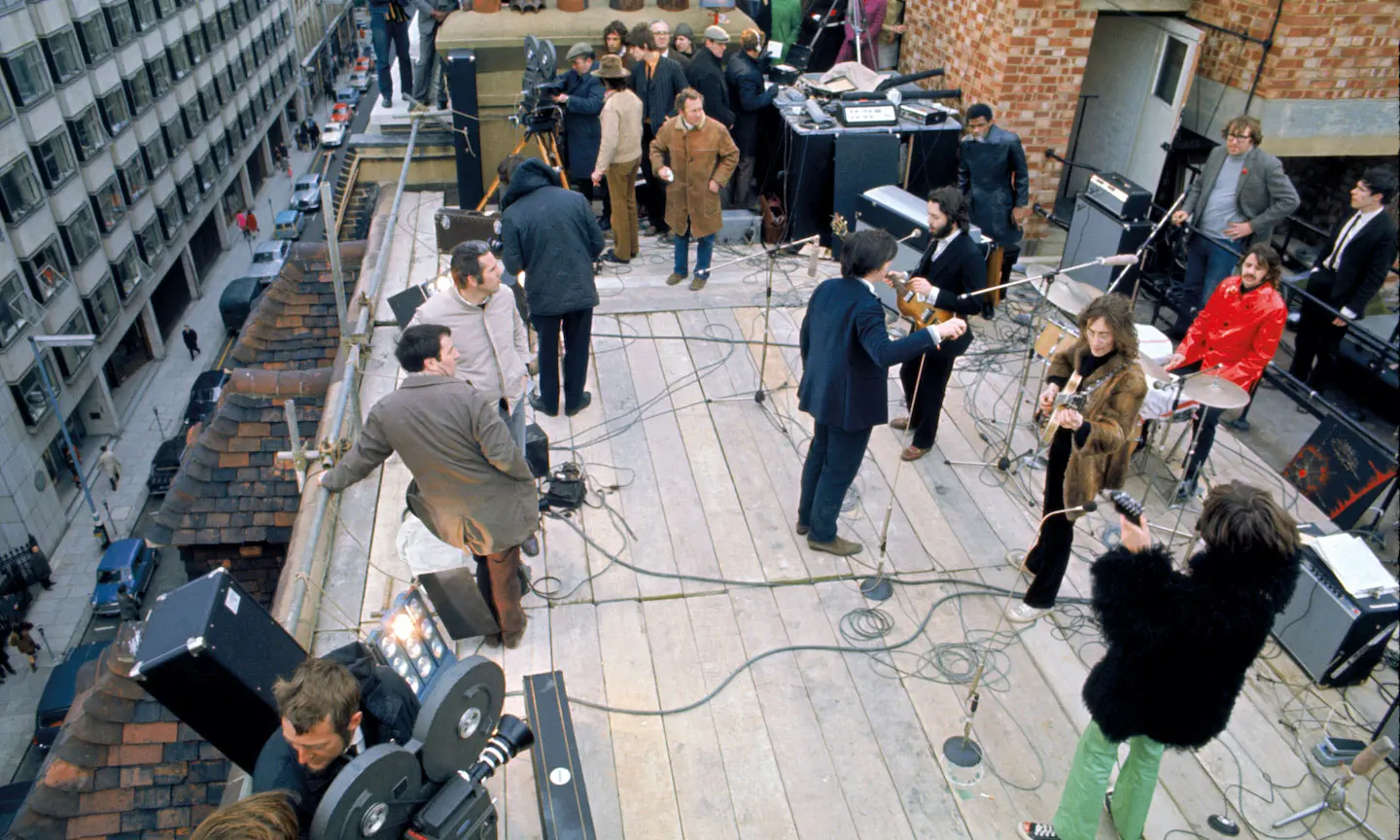 After the release of Disney+ and Peter Jackson's Get Back, the filmmakers behind the epic documentary have announced that screenings of The Rooftop Concert—which is taken from the film—will be shown in IMAX Theaters on January 30. The film will be accompanied by a filmmaker Q&A, broadcast simultaneously via satellite.
Taking place on January 30, 1969, the rooftop concert featured performances of songs from The Beatles' final album, Let It Be. After a massive crowd gathered to watch from the street below, police ultimately cut off the band.
"I'm thrilled that the rooftop concert from The Beatles: Get Back is going to be experienced in IMAX, on that huge screen," Jackson said in a statement. "It's The Beatles' last concert, and it's the absolute perfect way to see and hear it."
Tickets for the one-hour special presentation are currently on sale. Following the IMAX premiere, a global theatrical engagement will take place between February 11 and 13.
Additionally, Jackson and Disney have announced that the entire Get Back docu-series will be available to purchase on Blu-ray and DVD in the US beginning February 8 (it's currently still available to stream in full on Disney+, too).
Last month, Jackson was the featured guest on Robert Rodriguez's Something About The Beatles podcast. The director had been a fan of the podcast and he himself tracked down Rodriguez for a special three-hour conversation covering Michael Lindsay-Hogg's goldmine of footage and the information that still could not fit in the new series' nearly eight-hour runtime. Along for the chat is guest co-host Dan Rivkin of the They May Be Parted blog, which examines the Let It Be project in detail.
Rodriguez broke the conversation down into three episodes (in the best Peter Jackson tradition), of an hour apiece. Jackson has indicated an interest in returning to the show, possibly even bringing a special guest along. Stay tuned!
Visit the official IMAX website for showtimes and ticket information.